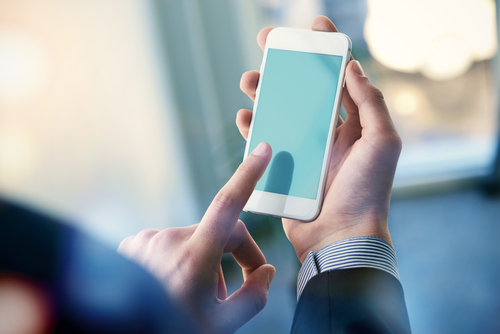 You can hardly meet a person in business without a smartphone. Powerful portable gadgets help the entrepreneur to manage in all spheres of activity and quickly solve the urgent problems. However, there are special mobile applications for business, the programs that will improve your efficiency. They allow you to monitor the current environment, organize the workflow, always be in touch, interact with customers and employees and perform financial operations.
Messengers and Mail Clients
Communication is a priority for the entrepreneur because it is always necessary to maintain contact with the team, clients, and partners. The primary means for communication for today are messengers and email.
The software of the first type allows to exchange text messages and call anywhere in the world; the main thing that there is access to the Internet. It is convenient for conferences and personal communication with partners, especially when using programs that support video calls. The most popular messengers are Skype, Facebook Messenger, WhatsApp, Slack, MatterMost, Zoom.
As for email, it is still effective for business correspondence, exchange of information, and documents. A good mail client will allow you to process business letters from partners in time and stay in touch with them. We recommend Gmail, Inbox, Blue Mail, Spark (for OS).
Storage and Data Transfer
We also recommend that you download cloud services that give you access to storage. With their help, you can download documents, archives, photos, scans, videos, audio materials, and various business papers. All the documents that are on your smartphone are synchronized with cloud storage. This option will keep the file on the remote drive when you delete it from the mobile device memory card.
At the same time, the user retains quick access to them, which allows you to visit the cloud platform at any time and send a link to files to partners, customers, or employees. With a special encryption protocol, data is securely protected from unauthorized access. At the same time, you need to pay attention to your safety and choose the best antivirus software to ensure your data and identity are secure.
The most popular services that have confirmed its reliability and stability of work are Google Drive and DropBox. They have a convenient interface and extensive functionality. Google has a free disk capacity of 15GB, and DropBox has 10GB.
Notably, during the experiments, the higher speed of file processing was demonstrated by Google. We recommend you to choose the app for doing business and storing documents based on personal preferences and production needs. As a rule, even 10 GB is enough to download photos, scans, audio, and text files.
Accounting Affairs
A critical aspect of business success is revenue and expense accounting. Various accounting software will help with these tasks. In addition to these options, such business applications can integrate with your main wallets and credit cards (MasterCard, Visa, Webmoney, PayPal, and other electronic payment systems). With such applications, it is convenient to calculate taxes, record debts, make transfers, and perform other accounting transactions.
In this segment, we recommend that you install Personal Financial Manager, Debt Accounting Tool, and MyScript Calculator. The latter option differs from other calculators in the ability to draw numbers with your hand or stylus on your smartphone screen, rather than entering them via the touch screen. Written digits and characters are correctly recognized, and even the most complex formulas can be calculated using the MyScript Calculator.
Time Management
For entrepreneurs, due to their busy schedule of work, it is crucial to plan the time correctly in order not to forget to solve critical issues and to be able to perform tasks in due time. For this purpose, we recommend installing various planners: notebook, task manager, calendar, which include the options of reminder and organizer. You don't need to carry a notebook when all the information is stored on your smartphone.
Google Apps for Business
Google Play software for effective time and project planning is presented in a wide range. In addition to the calendar from Google, you can download the following applications for free: TickTick, Any.do, Evernote, Trello, Microsoft OneNote, Todoist. You can try each of them without problems and choose the best option for yourself.
Bottom Line
Of course, starting a business is quite a challenge, and you can be puzzled and disoriented by the things you have to keep in mind. All the instruments we named above are created for those who make their first steps in business. When you have at least the basic toolset, things become easier.