Running a business can be one of the most rewarding experiences an ambitious entrepreneur can get him or herself into. Turning a genius idea into a lucrative career path takes a leap of faith and plenty of help.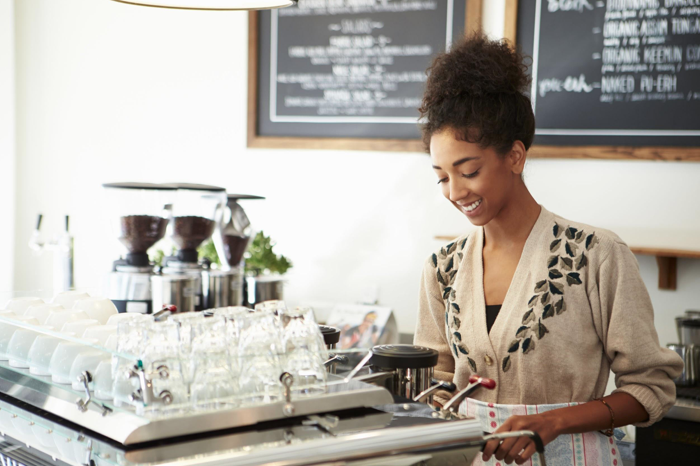 Though it's true that there is no easy or direct pathway to success, there are a number of incredibly helpful tools small businesses can use to strengthen their odds. Rather than leaving it all to chance, take control of your business management with these 7 helpful tools!
Google Analytics
When you think of business, you think numbers. The pinnacle of your business' success can only be measured in metrics. Whether you're generating sales or boosting web traffic, you depend on certain numbers to reveal levels of performance.
As a small business owner, you have a number of important questions that demand answering to assess the needs and next moves for your business. How much traffic does your site generate? Who is your target audience relative to your key demographics? Where does your web traffic come from? All of these questions can be answered within a few clicks around Google Analytics.
UpWork
Small businesses are usually made up of small in-house teams that ensure all the proper cogs in the machine are turning. When you don't have the in-house talent to complete the small business accounting services or digital marketing strategy planning you need, outsourcing is made simple with UpWork.
Functioning as a sort of marketplace for freelance professionals, UpWork is an excellent resource to have handy when you have big visions that need a refined touch in order to come to life.
Dropbox
There's only so much space on a computer that you can crowd with your many business management files. Not only does Dropbox allow you to keep all of your files neatly organized, but it also allows you to share them with other users. The cherry on top? Dropbox offers cloud saving capability that leaves your hard drive feeling light and fast.
Serving as a virtual link between all of your necessary web-connected devices, Dropbox can live on a phone, tablet, computer, you name it.
Skype
Dealing with clients, partners, and employees who are halfway across the country is made infinitely easier with a program like Skype. Having revamped the long-distance relationship game, Skype also revolutionized the virtual conference game. Feeling a bit more formal than a simple phone call, Skype leaves pricey phone bills in the past and modernizes your business communication methods.
Wix
Not sure where to get started when creating your own website? Fortunately, Wix.com has turned an incredibly complex process into a simpler one that lets you work with a variety of templates, buttons, and schemes among other customizable things. Their "no coding" promise makes the design interface extremely user-friendly—even for beginners.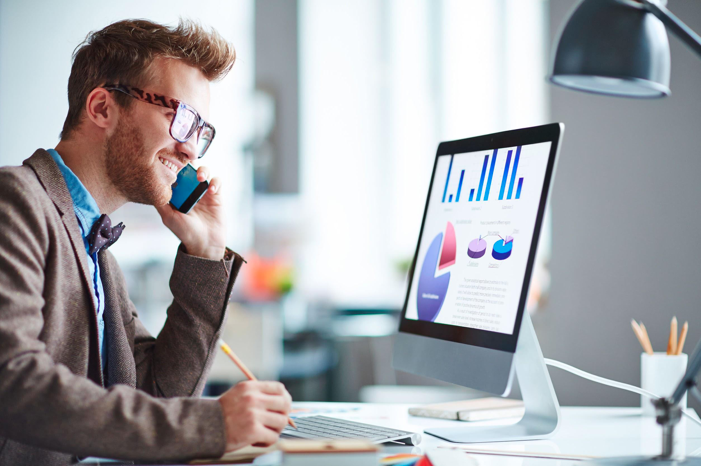 No professionals needed, website creation has never looked so good or been so easy than it has with Wix.
Square
Say your small business is a small-town craft boutique. You've got the perfect little property situated along the main drag, an alluring storefront that draws tourists and locals in, and one-of-a-kind products that are worth every penny of their asking price. Without something that lets customers purchase with credit, debit, or contactless pay, your sales could seriously hurt.
Open your business up to the modern world by setting yourself up with Square. This tiny credit card reader seamlessly attaches to a smartphone or a tablet, allowing you to swipe without any heavy machinery or clunky chip readers.
Norton AntiVirus
A 2018 Verizon Data Breach Investigations Report found that an alarming 58% of data breaches targeted small businesses. An unprotected computer is an easy target for a data breach, and a compromised network, PC, and/or web of accounts can lead to serious business losses that you're better off avoiding all together.
Equip each and every PC within your small business with smart antivirus software like Norton AntiVirus. Offering real-time threat protection, automatic back-ups, a smart firewall, and a password manager, you'll feel safe and sound each time you power your work PC on.
Pave your own pathway to success using these fantastic business tools. Let us know what tools have changed the face of your business down below in the comments!