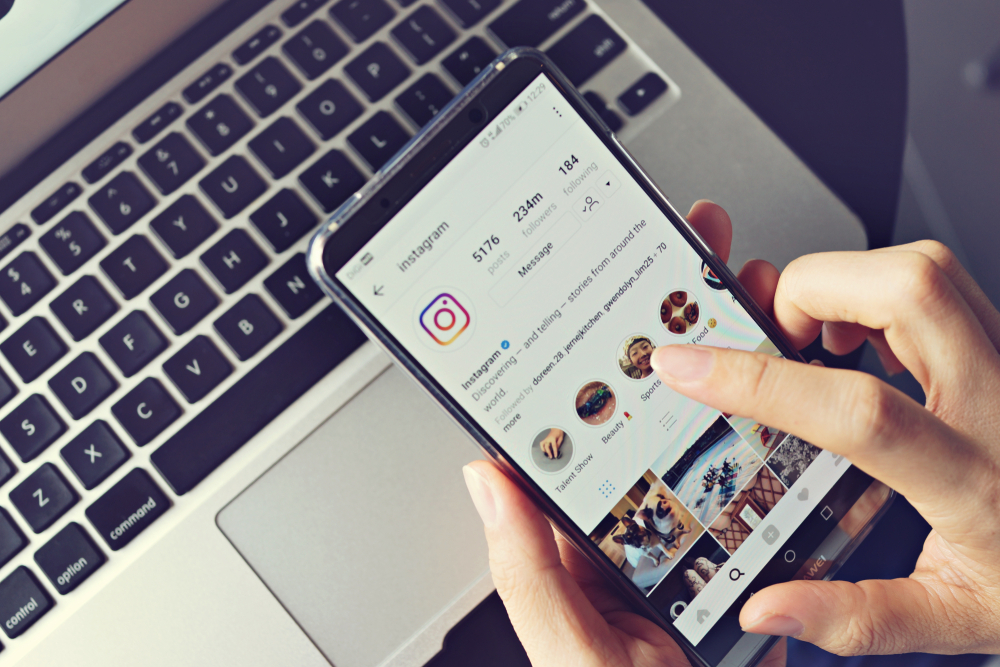 As the social media sanctioned world continues to grow, the pressure of competition also etches itself into each online business that launches its social media marketing plans. 
Why do some businesses prosper while others trudge? It is because they can garner views that stand as an essential ingredient contributing to the growth of the account of the business profile. Your posts will be topping the feeds and attract a vast pool of followers, leading to customer engagement and an infallible marketing strategy. 
Do you want your business to be on the top of its game? Are you planning so by raging on the highest Instagram views on your posts? Here are the 6 hush-hush ways that will silence any competition you face!
The Hashtag Handle
Heist the art of writing the right hashtags on your posts because these act as magnets for likes and views. 
People who flood Instagram have individual tastes and preferences and choose to follow some hashtags. If, as per the nature of your business, you can set your eyes on your target audience and find the right hashtags, your viewing game is unlocked. 
Creativity Is Next To Popularity
Fashion trends wax and wane but what remains constant is the evolving and ever-lasting creativity. 
Make posts that are maneuvering the audience to your profile. Create them according to niches. For example, have some cute animations and stickers while revealing the outfits for children's wear, whereas show some glossy lips and nails while showcasing cosmetics. 
The hashtag game and tagging come into play here as well. 
To handle the pressure of assigning creative content, you can make a team of content creators who can regularly make creative content and relieve the burden. 
The Stories of Instagram
Stories on Instagram can be called the bridge between the views of the viewers and the posts. 
Every time you post, add it to the story so that the views can be diverted to the account, and the audience can be directed to the post. 
Use hashtags and locators along with stickers on the story. Make a countdown for more significant announcements on the story itself and declare freebies, giveaways, contests, and Instagram live. 
Optimization and Quality
Nothing remains the same; change is the only constant. Similarly, Instagram has regular changes in its means of algorithms. 
Also, people's tastes, search habits, and preferences keep on changing after a certain period. Eventually, it becomes essential to update the hashtags, tagged people, and headlines of the captions on a routine basis. The social media posts also can be reposted again if there requires a needed update or alteration. 
Therefore, to keep topping the feeds, you have to maintain the quality of the post with daily updates to keep pace with the changing times so that the post can be tracked whenever searched. 
The Game of Posts!
Content creation is an art that is a formidable weapon while marketing. 
Create content that showcases discounts and attractive limited editions offers. You can use the reels feature for this as it is now more in fashion. 
Do answer your post comments of the followers and entertain their doubts. Also, follow others' accounts and comment on their posts with some promotional themes so that if someone happens to find your comment intriguing, they would be directed to your account. 
Influence of Influencers
Social media influencers have occupied a larger sphere of Instagram lately because people can relate to them more, have a nice laugh, and even get quick current updates according to niches. 
As their ordinary lives are connected with those of the audience, influencers have more swaying power. Therefore, getting an influencer on board to promote your products and service on their account can prove beneficial as their followers will also influence your profile reach. 
To get more views on Instagram, buy legit and real Instagram views instead of relying solely on the tedious efforts put to fulfill the prudent desire. That will give the business a sufficient promotion ground and uplift its professional image, contributing to polishing the brand reputation. 
Now, snatch the baton from your competitors as you thrive unrivaled with social media reach!