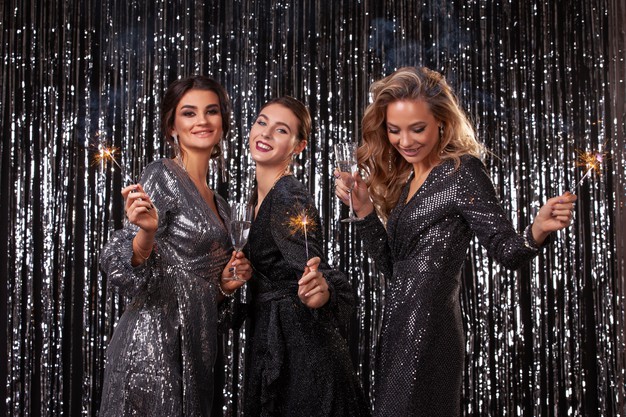 What comes to your mind whenever casinos are mentioned? Maybe you envision what happens in Las Vegas, based on the movies you have seen or stories you have heard. You might have also been lucky to visit the place, and you may want to replicate what you saw.
Casino-themed parties have become popular in the modern world, and they are put up for varying reasons. You can put up a casino party for charity, for fun, or a fundraiser. How can you ensure that you have a successful and memorable corporate casino party in Portugal? We linked up with our expert, Victoria Oliveira (check profile), who shared with us tips on how to host a casino night:
Explore your reason(s) for hosting the party
All casino parties are not created for the same purpose. You must thus identify the goals you want to achieve through the casino night party. For instance, you could be looking forward to creating cordial relationships among your employees. On the other hand, another person can hold such a party to raise funds for a certain cause. 
Combining two or more goals can also work. The beauty of such parties is that you do not have to visit Las Vegas or Macau to have a casino feeling. You can now decide on the theme and supplies you need once you understand your end goals.
Select the right games for the party
There are hundreds of categories when it comes to casino games in Portugal. There are slots, video games, and table games, to mention a few. Most gamers are moving online, and understanding what online casinos have to offer comes in handy. 
A close look at casino Betclic can give you a rough idea of some of the games that Portuguese players love. Examples of games that suit a casino party include blackjack, poker, slots, and baccarat. You must also analyze your invitees to determine the games that fit them most. 
Budget
Parties can be expensive, and failure to budget may even send you into deeper trouble. The nature of the party you need to hold will determine what your budget will be made of. The choice of venue is also a determinant of how much you will spend. 
What are the types of games you need during the party? Do you need to hire a dealer? Will there be drinks and food? Do you need any subscriptions or board games to be used during the event? These are some of the questions that will guide when creating a budget. Working with your event organizer is also important when budgeting. 
Send out your invitations
You should have an image of the type of people you want to host. For instance, if it is your employees, you can send the invitations through your normal channels. However, if you are targeting corporates and the big shots in society, you can send personalized invitations and state the party's goals. 
Analyze the most effective channel of sending such invites. It even gets better when you can track your channels to determine who has received your invite. You can even request the invitees to confirm attendance so that you can plan accordingly. 
Select a venue
There are several options when you want to host a gambling party. The first option is hiring a gambling hall. You can look for land-based casinos in Portugal that have such packages. The second option is hiring a field and decorating it with a casino theme. Having a branding company help you with decorations can help you create the right environment. 
The third option is holding the event within your workplace. This will only be achievable if you have enough space within your workplace. The rooftop or your meeting hall are some of the best options. The last approach is when you select to host the casino party in your home. Holding the party in your home sounds good when you have enough space, your home is accessible, and you do not mind having people around. 
Contract an event organizer
Parties can be overwhelming. Hiring an event planner who is well-versed with such events can make you have an easy time. Not every planner fits to coordinate a casino party as it sometimes involves handling loads of cash and other activities. 
The ideal event organizer should create a vibe that everyone enjoys. Searching online can be a good start if you want to land at an organizer that suits your needs. You can also use referrals to ensure that you get a company that fits the bill. The initial contact and interview will highlight what you should expect once you bring the company on board. 
Get your supplies
A party is all about having fun and making merry. You can have drinks to make your guests feel at home the moment they step into the venue. The supplies you will get will depend on the number of guests and their demographics. Ensure that you understand your guests to cater to all their needs. 
Having more supplies than the guests is advisable instead of ending up disappointed when some guests do not get drinks or snacks. However, you should always remember the end goal. For instance, letting your guests drink too much before discussing the agenda may end up spoiling the fun. 
Let people have fun
The ideal party should be memorable. Having some background music and a master of ceremony who knows how to get the party going are some of the things to consider. You can have an entertainer or create a good playlist that will play as the party continues. Give your guests a chance to interact and know one another as the party goes on. 
Above are some of the tips for holding a gambling party in Portugal. Ensure that your guests have fun and you achieve your goals. Ensure that you delegate some of the duties in your party, or else you end up overwhelmed.