How to spy on your competitors on social media, and reverse-engineer their strategy
You've been using social media for a while, but you're not generating the results you are hoping for.
You go to your competitor on social media only to see that they are dominating. They have more followers than you, they have a much more engaged audience, and people seem to genuinely care about them.
But what is it that they do that you don't?
Social media has time and time over proven itself able to help brands achieve tremendous marketing results, but the truth is, unless you have a clear strategy, you won't reach any of them.
But if your competitor is, you should be able to, right?
If your competitors are succeeding on social media, you obviously want to reverse-engineer their strategy in order to see what it is that they are doing that is helping them generate such amazing results.
And fortunately for you, that's exactly what we'll look at in today's article.
1. Identify your competitors on social media
More and more brands are realizing the immense power that lies within social media marketing, and this is also the reason why 91% of Retail Brands Use Two or More Social Media Channels.
This also means that many of your competitors are probably to be found on social media, too!
The first thing you want to do when it comes to reverse-engineering your competitors is identifying them.
It might seem like an obvious thing to do, but you'll be surprised at how many brands don't have a clear picture of who their main competitors are – nor if they are active on social media.
You want to begin by creating a list of your competitors, as well as the different social media platforms they are active on.
If you already know your competitors, but don't know if they are active on social media, completing this task will be super easy.
All you need to do is go to their website and look for social media icons – which the vast majority of brands have incorporated on their site. Most of the time, you'll find them at the footers of their websites.
2.Conduct social listening
Normally, you're conducting social listening for your own brand on social media, in order to hear what people are saying about your brand and if you can learn from it.
Moreover, by conducting social listening, you get tremendous opportunities to engage with your audience, help them out with any questions, and ultimately improve your relationships with your audience.
But this time, our social listening strategy is going to go down a little bit differently. Now, we're going to flip the script and instead conduct social listening on your competitors.
This is my favorite part about reverse-engineering competitors on social media, because it is such a tricky tactic, and if done right, it will give you the leverage over your competitors.
What you're going to do is do social listening in the exact same ways as you do when you conduct social listening for your very own brand, but instead, you're going to do it on your competitors.
Why?
Because by listening to what your competitors' customers are saying about them on social media, you can identify problems that they are having, and then offer solutions to the problems. Moreover, through social listening, you'll be able to identify disgruntled customers of your competitors'. The best part about this is that disgruntled customers are easy to steal.
It's much easier to steal a dissatisfied customer from your competitor than it is to steal a loyal one, right?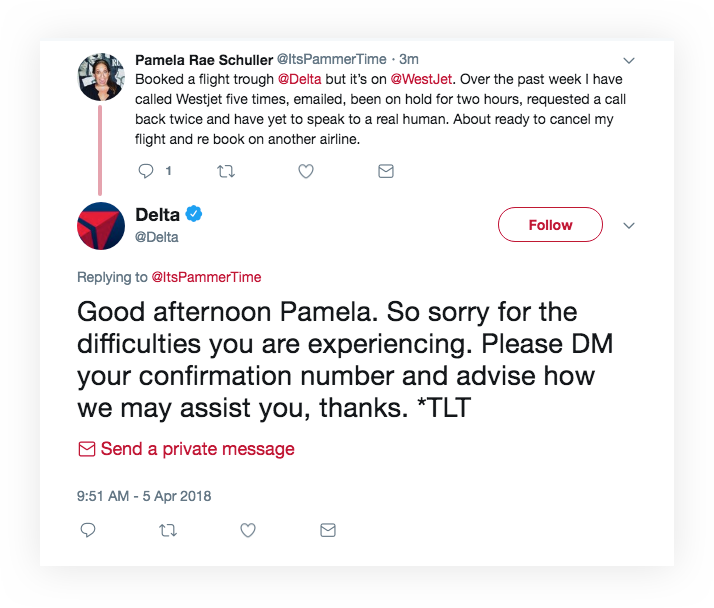 To begin with, you want to listen to your competitors' brand names and product names, which their customers might be using when talking about them on social media.
There are plenty of social listening tools out there that identifies posts that include certain keywords – both free and at a cost.
A popular tool to get started with is Google Alerts. It will send you topics based on your selected criteria right to your inbox, allowing you to stay on top of the latest mentions of your competitor.
Tools are great, but if you want to get your hands dirty, there are several tactics that will give you plenty of information about your competitors, and the people who are talking about them on social media.
Hashtags
Firstly, begin by searching for your competitor's name in hashtag form. For instance, if my competitor is Pepsi, I'd obviously search for #pepsi.
Also, if the name is one that is difficult to spell, you can also search for common misspellings in hashtags, too, so you aren't missing out on any valuable information. Now, go through each and every one of the posts that have been shared using that hashtag, and listen to what people are saying.
If people seem to have a lot of problems with the brand, you want to take the opportunity to solve that problem yourself, and also let them know about it.
Comments
If your competitors are on social media, they're sharing posts. And if they aren't, they aren't really competitors that have a social media marketing strategy that is worthy of reverse-engineering.
On those posts, they probably have comments.
Carefully go through each and every one of the comments they receive to understand the nature of their comments.
If you notice that they have lots of complaints on their posts, but they are never responding to their disgruntled customers, you don't want to reverse-engineer, but rather, you want to try and get those customers to come to you instead.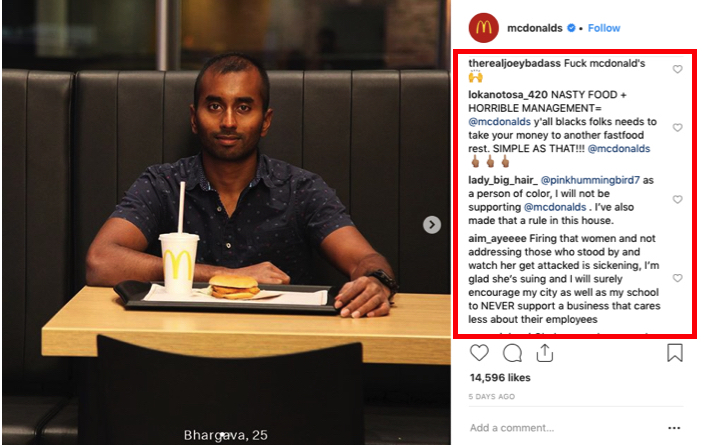 How should you do this?
For instance, if I see that a customer is commenting on my competitor's post, saying "worst service ever, I am never buying from you again", you want to take the opportunity to introduce them to your brand.
If they have been a competitor of your competitor, they are probably interested in the industry you're in.
Here's where it gets interesting:
Get in touch with them through private message on the social platform you're using, and introduce them to your brand – without being too promotive. Mention that you saw they had trouble with X from being customers of your competitor, and let them know how that won't happen if they come to you.
Doing this not only solve their main pain point, which is the problem that your product is solving, however, what you're doing with this approach is that you're solving another problem: the problem that your competitor created.
And what this ultimately allows you to do is present yourself in a better light than them.
3. Identify the platforms your competitors are using
A common misconception is that you should be active on every single social media platform you can come across.
And it's actually not that difficult to understand how this belief has come about, because in theory, the more platforms you're on, the more people you'll reach, and the better results you'll generate, right?
Well, not quite.
Because the thing is, you'd rather generate amazing results on a few social platforms than below average results on several.
Moreover, it's important that you realize your target audience isn't to be found on every single social media platform.
Pinterest, for instance, is known to have the majority of their users consist of women, and if you're a brand targeting men, Pinterest may or may not be an ideal platform for you to use.
So what does this have to do with your competitors?
Well, by looking at your competitors that are generating the very best results, and that are dominating social media, you can get quite a good hunch about which social media platforms you should be using.
The competitors that are generating amazing results on social media are no amateurs, and they know very well what they are doing.
This means that they've also put great research into finding out which platforms that are most beneficial for them.
And considering the fact that your brand has the same target audience as your competitor – after all, that's why you call them a competitor, the social media platforms they are using is most likely the social platforms you should be using as well.
What's more, if you're seeing that they are generating great results, and have built a large audience, you can expect that you are able to do the same thing, because clearly, your target audience is to be found there, and there seems to be great interest from them, too.
It becomes much more concrete when you're seeing what is actually happening, and what social platforms your competitors are using, rather than just looking at some statistics about the demographics on various platforms.
Because the truth is, unless you try, you won't know for sure.
4. Analyze your competitor's content
There's one thing that all social media platforms have in common – no matter which of them you're using.
That is:
Content is king, and unless you have content, it will be impossible for you to generate any results.
The foundation for social media success is content.
The content is your value proposition, and it is also with your content that you're going to impact your audience to the point where they convert.
Moreover, the whole reason why people choose to follow you on social media is that they want to see your content.
This makes the content you create and share on social media a crucial fundamental part in social media success.
But the good news is that you can learn a whole lot by looking at the content that your competitors are sharing on social.
As more and more people and brands hop on social media, and the total users of social media increases, the competition of getting your content seen and not disappear in the noise is extremely tough.
It is simply not enough to just share content anymore like it was back in the days.
Today, you need to produce high-quality content that is relevant to your target audience.
And the good news is that your competitors can teach you a lot about it.
Begin by looking at your competitors content and what type of content it is they are sharing.
Are they sharing videos?
Are they sharing photos?
Moreover, you want to look at what the actual content is about. For instance, are they sharing industry news? Guides? Tips and tricks?
Or maybe a mixture of everything?
Since your target audience is the same as theirs, what your competitor's audience enjoys is probably what your very own audience enjoys, too.
Then, you want to look at their posts and see what type of posts grants them the highest engagement. You'll mainly find yourself looking at comments and likes because these are the clearest indications.
By looking through their posts, you'll be able to identify any posts that stand out from the crowd and generate above-average engagement.
This obviously means that people like it, and therefore you want to try and replicate a similar type of post.
Another thing you want to look at is how often they share posts.
Assuming that you're looking at one of the leaders in your industry, you should be able to trust their social media expertise. If they are posting two posts every single day, it's probably because they have found it to be the ideal number.
While that number can vary for you, it will be very similar, considering you're competitors.
5. Look at their followers and likes
If you want to steal your competitors' audience, rather than reverse-engineer their social media strategy, you can do so, too.
You can see your competitor's social media as a hub for people in your industry, and with the right approach, you can go there, and hopefully get some new adherents.
The tactic is simple:
Either you go to their profile and tap their follower count to get a complete list of the people who are following them, or, you go to a post that they've shared and tap on the "like" count beneath it.
Now, go through each profile one by one and engage with them. You can do everything from like a post of theirs, comment, or send them a message.
The more genuine the engagement is, for instance, if you take the time to leave a really thoughtful comment, the more people you'll attract back to your page.
The vast majority of people who are following your competitor will be highly targeted and interested in your industry.
This means that your competitor has already done the most fundamental job of attracting relevant prospects into one place, and now, you're going to do your very best and trying to steal them.
This is a tactic I've used quite a lot in building my Instagram following, and it has been tremendously effective, as a large share of the people I have engaged with have started following me, and eventually also become some of my most loyal followers.
Some argue it isn't a kind strategy, but hey, it's the game we're playing on social media.
6. Leverage Twitter Keyword search 
A great thing about Twitter is that it allows you to search for both @ mentions of your competitors, as well as tweets that include certain keywords – without being in the hashtag form.
This makes it possible to identify mentioned that are both direct and indirect in your competitors.
Just like the hashtag approach, go through each and every tweet you can find that refers to your competitor and try to understand the sentiment of the tweets.
What is it that people are disliking? What do people like with your competitor?
Chances are, you'll be able to get insights into people's options about things that your brand, just like your competitor is doing. And as a result, you can stop doing them, or do more of them.
Moreover, you can also improve the things people are complaining about – even if the complaints are referred to your competitor.
Using this approach is an excellent place for you to learn from your competitors' successes and failures.