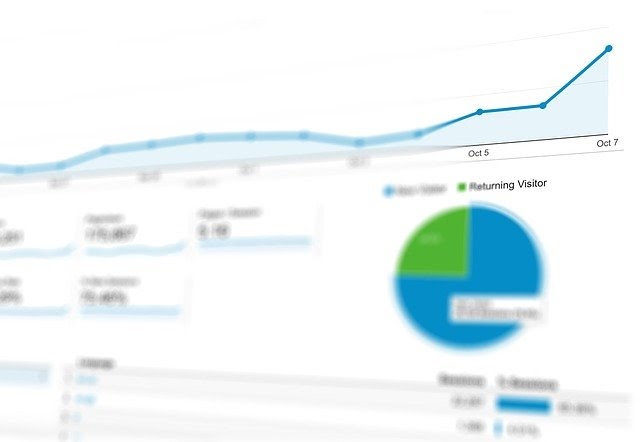 Starting your own business and creating a brand means you either base it on your career niche or try on new ideas for a startup business. Every entrepreneur thinks like this, but one thing we're sure of is that your business can't thrive without a solid marketing plan in place.
Sure, you might think you have an idea that is worth the shot, but you should never underestimate the legwork involved in bringing that idea to life. If you're prepared for hours of strategic planning and market analysis, you're halfway there.
Building your brand is as simple as studying the market trends and finding ways to make your product visible to your target audience. This article lists a few pro tips on growing your brand and finding the perfect marketing strategies that will be helpful for your business.
Create Your Own Websites
Creating a website has never been easier, thanks to the latest technologies designed to help users by giving them suitable tools, guidance, and support. These enhancements are great for small businesses as they make it possible to create an online portal for consumers without putting down a huge investment.
After all, the goal is to have one place where your customers can find everything they need about your brand and can shop around without leaving their homes. The more you engage with your target audience online, the more convenient they'll find your services.
Build an Email Marketing List
Email marketing is one of the most powerful marketing strategies used by every brand out there. Although this approach requires coming up with a big list of prospects, once you get people interested, the rest of your tasks will become easier.
By using your social media presence, you can attract traffic to your landing page or brand website and offer exclusive content to those who are interested in your email services. This will enable you to collect the email addresses of potential customers to help you build your list and proceed with your email marketing plan.
Build Brand Awareness
A brand awareness strategy is how you make your product visible through different platforms to encourage your brand's growth and drive traffic. Find ways to connect with your potential clients by hosting webinars, answering customer questions, or creating webcasts.
You can also start a referral program or give out freebies like brand t-shirts or a print of your logo on water bottles for more visibility. In addition, look up your competitors online and find out how they connect and socialize with their audience. There are no limits on how creative you can get with your brand awareness marketing ideas.
Remember that the more you put your brand out there, the more people you will reach and the further your business will expand. 
Social Media Advertising
We can't talk about marketing without mentioning the importance of social media and how it plays a major role in reaching your audience. It's pretty well established now that the average modern consumer makes most of their shopping decisions online. This goes further than sharing posts and leaving comments or likes.
Social media has the power to connect brands directly with their target audience and offer special platforms that enhance customer service and customer communications. Using these opportunities, any brand can develop a niche market and share its content with thousands of dedicated followers without incurring massive marketing expenses. 
PPC Advertising
If you are not familiar with PPC or Pay Per Click, it is a type of advertisement and marketing service that works by driving traffic to your website or desired landing page in exchange for a small fee calculated per each click you receive. With PPC, you can still set a limited budget for your ad service without spending a lot of money.
This service is created to help businesses save marketing budget and give them the chance to refine their audience by choosing the target demographic they want their ads to be seen.
Businesses use this strategy to target certain consumer categories that are more likely to click the ad and buy their products. This is more effective than spending massively on marketing campaigns that won't be beneficial to everyone.
Growing your business and increasing your sales depends a lot on how you represent your brand to your audience and how much effort you put into marketing it.
A strong marketing plan is enough to drive your first few sales and get your small business to start on the right foot. If possible, you can even hire marketing specialists to handle the marketing strategy of your business and provide you with professional advice on how to connect with your leads and refine your content to match their taste.