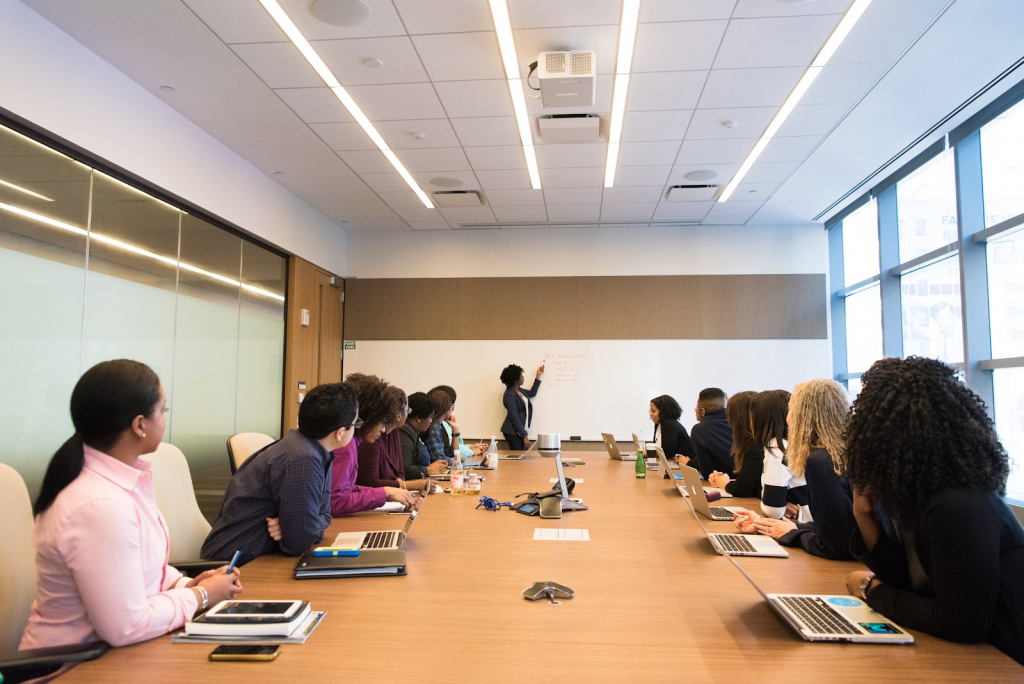 Marketing is a complex process of managing the production of goods or the provision of services, the mechanisms for their implementation. In order to improve marketing and increase its effectiveness, to increase sales and the amount of profit received by the company, it is necessary to use well-known methods and marketing tools.
Smart companies improve their marketing constantly and continuously, which helps them become more successful and wealthy at the expense of those who have not changed their marketing strategy for years.
A marketing strategy is a comprehensive business development plan. It includes all questions related to increasing profits and sales.
A strategy is a way to identify priority business areas and plan activities. It allows you to:
optimally manage resources;

prevent possible marketing mistakes;

improve the efficiency of the company.
The marketing strategy covers 4 main goals:
Market. This can be, for example, expanding the occupied share in a niche, increasing the number of customers, increasing profits.

Manufacturing. The introduction of innovative technologies, the launch of a new product, an increase in production volume, competent planning of the team's work.

Organizational. Assumes optimization of personnel management. For example, developing a clear hierarchy, defining the responsibilities of each department.

Financial. Covers all the company's goals related to money. These can be a reduction in manufacturing costs, an increase in sales volumes, and an improvement in profitability indicators.
The development process of marketing strategy can be divided into three stages:
Analytical.

Practical.

Control.
How to improve your marketing strategy:
Calculations
Calculate in advance the effectiveness of a particular marketing move. Assess how necessary it is and whether it will allow you to achieve the effect that you plan. Use them as a promising investment of money, an investment that should pay off over time.
Invest in your staff
Conduct training with staff, motivate them to use the marketing strategy that you have chosen. The end result of all the efforts to improve your company's marketing depends a lot on whoever serves your customers directly. Stop trying to do your job carelessly, they can negate all your efforts to improve your marketing. Organize courses and educate all employees about the ways and methods that have gone into your marketing strategy. Educate them on the importance of using them and link their well-being to the well-being of the company.
Direct communication
Provide direct communication with the buyers of your product or consumers of the services you provide. Try it yourself, as a salesperson or a customer service technician, to familiarise yourself with the practical side of your company. You will be able to identify service gaps and latent customer needs, allowing you to make the necessary adjustments and take them into account in your marketing strategy.
Use powerful words and phrases.
When you speak to a potential buyer or client and take note of their words, listening carefully, pay attention to the words they use to describe their problem, their pain, their fear, their frustration. Certain words that they use to describe their aspirations, desires, results they want to get. Listen carefully to these motivators and write them down. Pay special attention to words that contain strong emotions. What we call POWERFUL words and POWERFUL phrases.
Take the risk off of your client
In any selling or marketing situation, each party is confident that it is taking more risk. We recommend you to give buyers and clients a money-back guarantee, letting them know that they can safely get all their money back. This way, you will earn customers' trust and the benefits will be way bigger than the risk itself.
Give instructions
Tell the costumers exactly what they need to do in order to buy the product right now. Once you understand the power of this particular idea, this tactic, you can look around and see the mistake that many people around you are making. Then you scratch your head and think: "How can they throw that kind of money down the drain?"
Use simple, specific language
When creating your marketing, whether it's an online sales letter or a video that you use to communicate the benefits of your product or report – whatever you do in marketing, be sure to use simple, concrete language. Also, it is important where you place your ad. For example, good construction signage is effective and always has a specific and simple message!
Control
It is important to determine if a particular activity has helped to get closer to the goal. For example, whether the advertising campaign is effective, whether the profit has increased due to changes, whether the presence of the product has increased in specific places of sale.
The approved scheme of actions must be regularly monitored for compliance with market changes. If necessary, the marketing plan is adjusted.
You should constantly monitor the profit from each type of product in order to timely remove unprofitable goods from production or upgrade the product.
Be sure to monitor consumer reviews in order to find out the needs of the audience in time and identify the negative.
Regular and comprehensive control allows you to clearly follow the direction set by the marketing strategy.
What mistakes you should avoid
Many factors influence the success of a marketing strategy. But there are three most common mistakes that can nullify all efforts:
Application of templates
Each company has its own path — if something worked for one of them, it might not work for another. In each case, it is necessary to adapt the marketing strategy to the current circumstances and make the necessary changes in a timely manner.
Concentration on one channel
It is better if your strategy will cover as many promotion channels as possible (email marketing, online and offline advertising, content marketing, etc.).
Lack of control
You can only measure the success of a marketing strategy by results. If you do not track the consequences, you may not notice weaknesses and omissions. As a result, it will not be possible to improve the strategy and exclude ineffective actions.
Conclusion
A good marketing strategy helps you choose a promising direction for business development, in which all resources are working at full capacity and give a positive result.