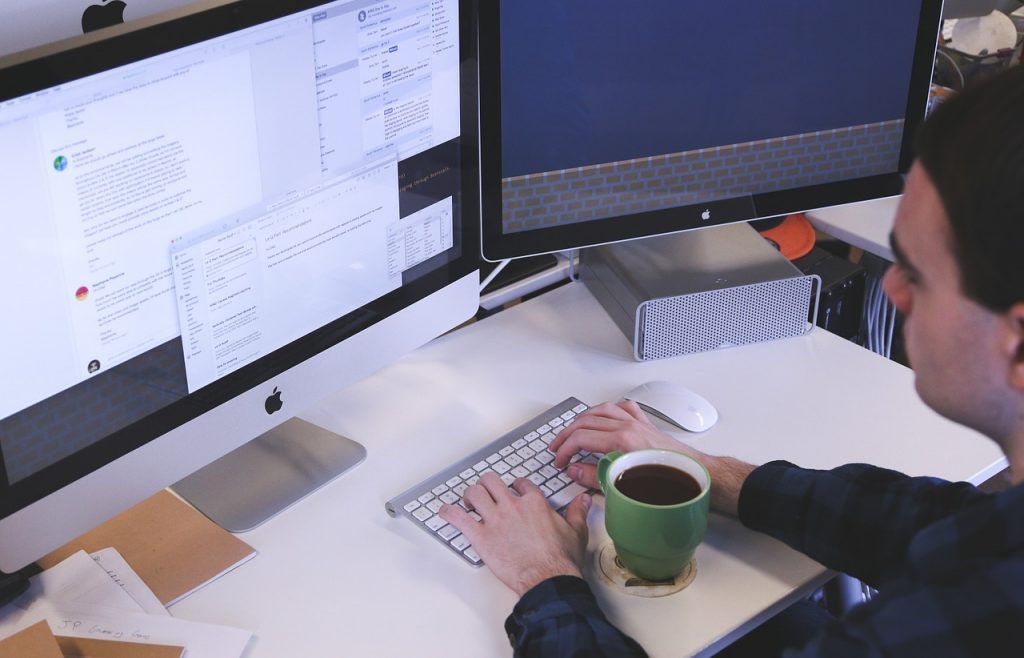 When I first began working freelance, I struggled to find people that actually needed my services. The truth is, employers don't look hard enough when they need to hire somebody to perform a service for them – which is why you need to get your name out there to bring in clients. 
Fortunately, getting yourself out there is actually the easiest part of becoming a successful freelancer. Keep reading to find out how to better expose your brand and services to get more clients and maximize your profits.
Freelance Job Boards
One of the first things to do when searching for more clients is to check out freelance job sites. Sites like Upwork are built for people searching for freelance workers, and therefore can be the most effective way of finding clients.
In addition to creating a listing on well-known freelance sites like Upwork, consider adding a bio to lesser-known directories such as About.me. A good tip is to look at other established pages, like Patrick Ladapo's about.me page, for inspiration on what to add to your own about.me page.
Our top picks for freelance job sites are:
Upwork
One of the most well-known freelance job boards is Upwork, with 14 million active users. With the largest variety of freelance work offered on the site, there's a good chance prospective clients are looking for your services right now on Upwork.
Fiverr
With a focus on digital services, Fiverr is a fantastic platform for people looking to find services in graphic design, video editing, animation, digital marketing, coding, and more. There isn't a place for companies to post that they are looking for freelance work on Fiverr, as the style functions similar to an online marketplace. There is a fixed rate that you can charge for your services as a freelancer on Fiverr. 
People Per Hour
People Per Hour functions in an interesting way, but has worked for over 2 million freelance workers and 900,000 companies, so we recommend giving them a shot. 
To find work through People Per Hour, you will have to complete an application to become a certified freelancer. Their moderation team reviews every application and they do their best to match freelance workers with companies.
Social Media
It has become commonplace for businesses to have social media accounts on Facebook, Instagram, Twitter, and others. This allows them to have a much larger outreach and market their product to a huge audience. Why shouldn't you do the same? Here are some social media platforms that we think you should consider using for your freelance work.
Facebook
An all-around social media platform you should use is Facebook, as it is one of the largest social media platforms today with 2.3 billion monthly active users. From joining freelance communities to sending ads for your services directly to the type of people that need them, Facebook can meet some of your needs.
LinkedIn
A must-have for anyone these days is a LinkedIn profile, even more so for freelance workers. LinkedIn is essentially the social media for everything related to business. 
LinkedIn is also typically the first link to show up when people search on Google for freelance work, so it's important that you create a comprehensive profile that stands out. Here's a good guide for crafting a LinkedIn profile.
Industry-Specific Social Media
With the rapid adoption of social media by freelance workers and companies, industry-specific social media platforms have sprouted up over the last few years. This can be another fantastic opportunity for you to find work.
An example of a social media platform that is focused on one industry is GitHub. There, developers can publish and host their code for others to see. If you're a freelance developer, for example, GitHub is the perfect place to showcase your previous work to future clients.
The Bottom Line
Because many employers aren't willing to put in a lot of time and effort to find the perfect person for the job, you'll need to really market yourself to pull in more clients. Fortunately, it has never been easier to connect with potential clients, as social media and the internet open up an ever-increasing array of possibilities.
We recommended some of the highest-rated freelance job boards that people use today. It's best to create a profile on several job board sites; that way you cast a larger net when marketing your services.
Focus on the work you do, and remember word of mouth is a powerful tool to use when marketing your services. Make sure your current clients are happy, as they are likely to recommend your services to others.