Corporate gifts are an important side of the business that every employer and coworker should consider purchasing at some point. Other than being beneficial to your working relationship between yourself and clients, a little goodie is always welcome at any point at work.
From the best holiday gifts 2020 to some delicious treats to useful corporate items, we've got you covered in this article. While online stores like Gemnote offer amazing and premium items, we will today focus on the promotional items under 10 dollars that will please employees without breaking the bank.
Make sure to read until the end to discover the best corporate gifts 2020 you should know about!
Powerstick Grip Kit – $7.50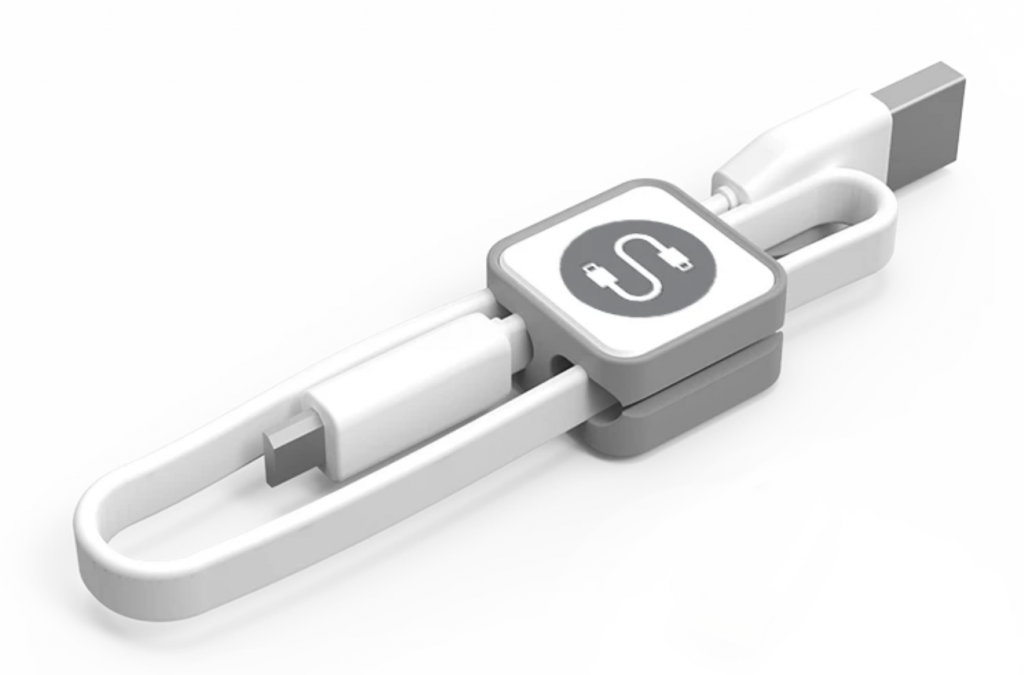 Having tangled cables is some of the most annoying and time-wasting things when working at the office or from home. For this reason, this grip kit from Powerstick is one of the best corporate gifts of 2020 that you should consider.
Other than being one of the promotional items under 10 dollars, it will keep your cables organized and will make your employees' lives easier at work. Let's be honest, no one likes to have to detangle cables when having a business meeting or before heading to the gym!
Another fantastic side of it is that it won't break the bank, and this is certainly a good idea to add it to a swag bag or simply to another item for your employees and customer.
To conclude, not only will it keep your cable organized but your employees will also be able to store it anywhere in their pocket or their backpack.
Little Belgians Vanilla Speculoos – $9.19
Having our daily coffee or tea in the morning at work is an excellent way to help us start our day the right way, and having one of these delicious Vanilla Speculoos biscuits will definitely make it more special.
While the price tag is not high, this gift and its box definitely give it a premium touch and look. Moreover, there are two versions available, vanilla and original Speculoos, which gives you a little bit more choice in case your peers don't like any of the flavors.
To conclude, if you want your employees to have a good moment altogether around a cup of coffee in the morning while talking about the day ahead, you know this is the one.
Bella + Canvas Women's Relaxed Jersey Short Sleeve – $10.00
This Jersey is one of the nicest promotional items under 10 dollars for ladies you can get. First of all, and most obviously, what lady doesn't like to receive new clothes?
First of all, there's a ton of available colors (17 of them!) so needless to say that you will find a shirt that can match every style from elegant to more casual or some gym outfit. Also, it was made from incredibly soft 100% cotton and, of course, it's comfortable enough for all ladies to wear anytime, anywhere.
Lastly, what we like about it is that it is a beautiful piece of clothing that feels premium and that doesn't break the bank! It is definitely one of the best employee appreciation gifts under 10 dollars.
Art of Tea Pacific Coast Mint – $10.00
Other than the previous speculoos biscuits on this article, this tea is another treat that your employees or clients can have during their break at work or before starting their shift.
This particular Pacific Coast Mint is a delicious blend that will please everyone and will definitely help them wake up in the morning or get better after a heavy meal.
Also, it can push your employees to drink more water, and that doesn't only provide health benefits but it will also help in staying productive at work. Needless to say, this corporate gift has many more advantages than you initially thought!
To sum up, this tisane from Art of Tea is one of the best 10 gift ideas for coworkers you should consider!
Field Notes Original Kraft Graph 3 pack – $9.95
If there's a useful item that we all need at work at some point, it's a notebook. Whether your employees or clients work at the office or remotely from home,  it's certainly a corporate gift that will benefit them.
From using it in business meetings, visiting clients around town, or simply to take notes while learning a new skill, it is one of the best creative gift ideas under 10 dollars. In addition, this particular pack is great since it includes 3 notebooks.
You can either choose the graph notebook, the ruled one, the simple plain paper one, or ultimately a mix of all three, which is perfect if you don't know what to get to your friends or coworkers.
To sum up, it is one of the best employee appreciation gifts under 10 dollars that they will actually use every day!