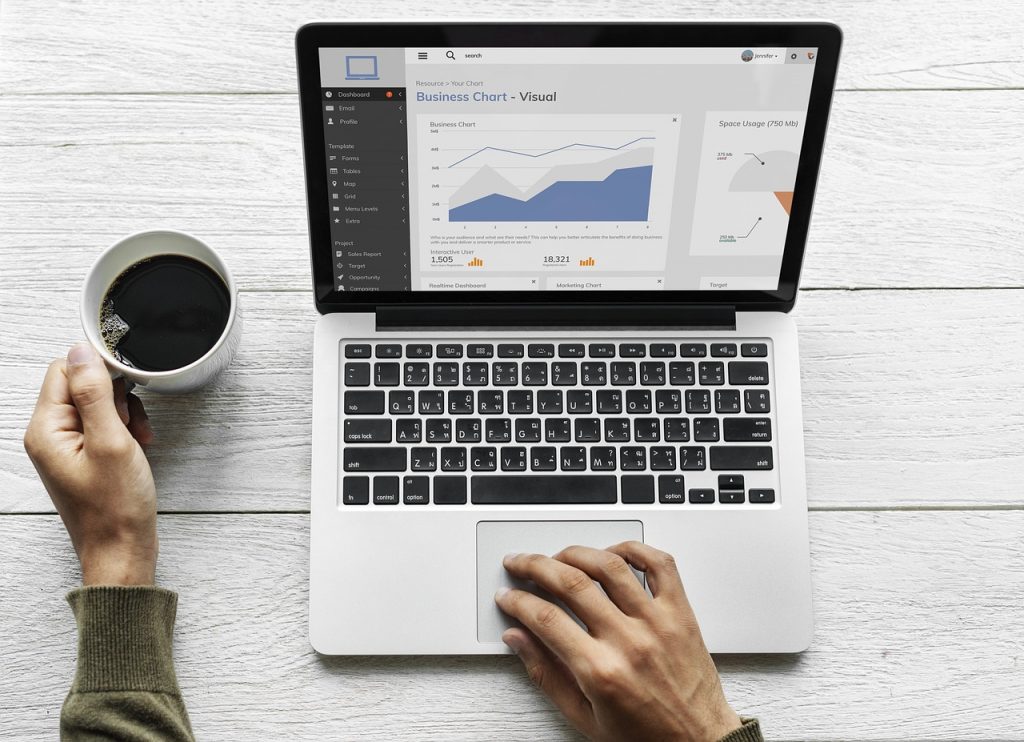 The vaping community is continuously growing. And its new members are not only current or former adult smokers. Many young people find using electronic smoking gadgets more enjoyable than smoking a tobacco cigarette. 
According to the annual survey conducted by the University of Michigan, the percentage of school students who vaped in 2018 is higher than it was in 2017. 18% of 8th-graders, 32% of 10th-graders, and 37% of 12th-graders reported vaping in 2018. The previous 2017 survey results were – 13% among 8th-graders, 24% among 10th-graders and 28% among 12th-graders.
Social media behind the rise
If you want to reach teens in 2019, use social media. You can make your own small research and see how often vaping appears on social networks. Search for hashtags like a #vapor pen or #best vape pen. Companies who sell vaping gear and users of the products post lots of photos of nice-looking devices, and videos how they create clouds of vapor. But does all this content really drive teenagers to try vaping?
Science says it does. A group of American scientists conducted a study to find out the peculiarities of vaping-related posts on a social network. They took one of the most popular vaping brand Juul and one of the most popular social net Instagram. The results are as follows:
Researchers found almost 15,000 Instagram posts with hashtags related to Juul during March-May 2018. 

Over one-third of those posts had a promotional character (had links to commercial websites or informed about special offers, discounts, or giveaways).

11% of the posts contained nicotine and addiction-related information. 

55% of the posts included content related to teenagers.
It's interesting that Juul Labs spokesperson Lindsay Andrews emphasized that the company itself made only 8 Instagram posts during those three months. Indeed, most posts were made by third-party users. She added that the company doesn't want youth using their product. It was designed to provide adult smokers with "a true alternative to combustible cigarettes."
Anyway, this type of social media promotion contributes to vaping among teens. Senior researcher Elizabeth Hair says that "Over 20% of our youth are using e-cigarettes."
How does it work?
So, the posts at social networks are part of the marketing strategy. And though vaping brands usually have official accounts on several platforms, they don't do much marketing. The majority of work is actually done by the next three groups of social nets users:
The marketers who resell vaping products (online shops that sell electronic smoking devices, e-juices, and other gear of different manufacturers) and aim at driving traffic to their sites and thus boosting the sales.

The proponents – people who are knowledgeable in the field and focus on educating others on all aspects of vaping. They can also act as brand ambassadors. 

The independent vapers who talk about their vaping experiences.   
No doubt, the growing number of vaping messages can influence the choices of young people. Some teenagers haven't yet fully developed critical thinking, and some still don't know what they really want to try and simply copy the influencers. Media is full of photos and videos of A-list celebrities who vape. A$AP Rocky, the Weeknd, Kylie Jenner, Drake, Justin Bieber, and other media persons who are role models for youth were seen with different types of the best e-liquid vape pens. 
There're also influencers in the vaping community. Some run Youtube channels that have hundreds of thousands of followers. For example, Mike Vapes with 291,000 subscribers, GrimmGreen with 395,000, RiP Trippers with 1.3 million. 
The most-followed vaper that draws the attention of teenagers is a 24-year old vaping sensation, Austin Lawrence. He has 3.5 million followers on Instagram and 2.7 million on YouTube.
All those people advocate vaping as a safer alternative to smoking. They create videos where they review different vaping devices, e-juices with different flavors, and make vaping tricks. 
When a teenager sees a peer making cool vape tricks or talking about a taste of e-juice with delight, chances are high the teenager will buy the featured product. Social nets accounts are perfect advertising platforms. 
The researchers from Texas Tech University Health Science Center found out that out of all YouTube videos on vaping, 85% promote the product by highlighting health, social, and economic benefits. 90% of posts on Twitter were also commercial. It was also found out that after exposure on TV, youth perceived vape pen mods as fun, cooler and healthier. 
Aside from posts, teenagers are exposed to direct advertising. For example, while Facebook prohibits paid tobacco advertisements, it allows brand-sponsored pages for vaping products. The vaping industry seems to follow the route trodden by the tobacco industry. It aims at getting long-term customers and makes efforts to popularize e-cigs among adolescents. 
The dispute on teen vaping is hot
Food and Drug Administration commissioner Dr. Scott Gottlieb called e-cigarette use among teenagers "an epidemic." U.S. Surgeon General Jerome Adams used the same word to describe the growing problem.  
Some health experts associate the rise of vaping rates with a decline in smoking rates. Some young people like to try e-juices with various appealing tastes and create large volumes of vapor. Tobacco isn't a thing of interest for them. 
Still, there's a lack of research on vaping. We know that vapor is clean from the majority of toxic chemicals found in tobacco. But the phenomenon is new, and it's early to talk about the consequences. At present, there's no evidence that vaping leads to some serious disease. 
Of course, as parents, we want our children to stay away from both conventional cigarettes and vape pens. But we can't be sure that they won't try the things we don't want them to try. So, if they do it, let it be a safer option.