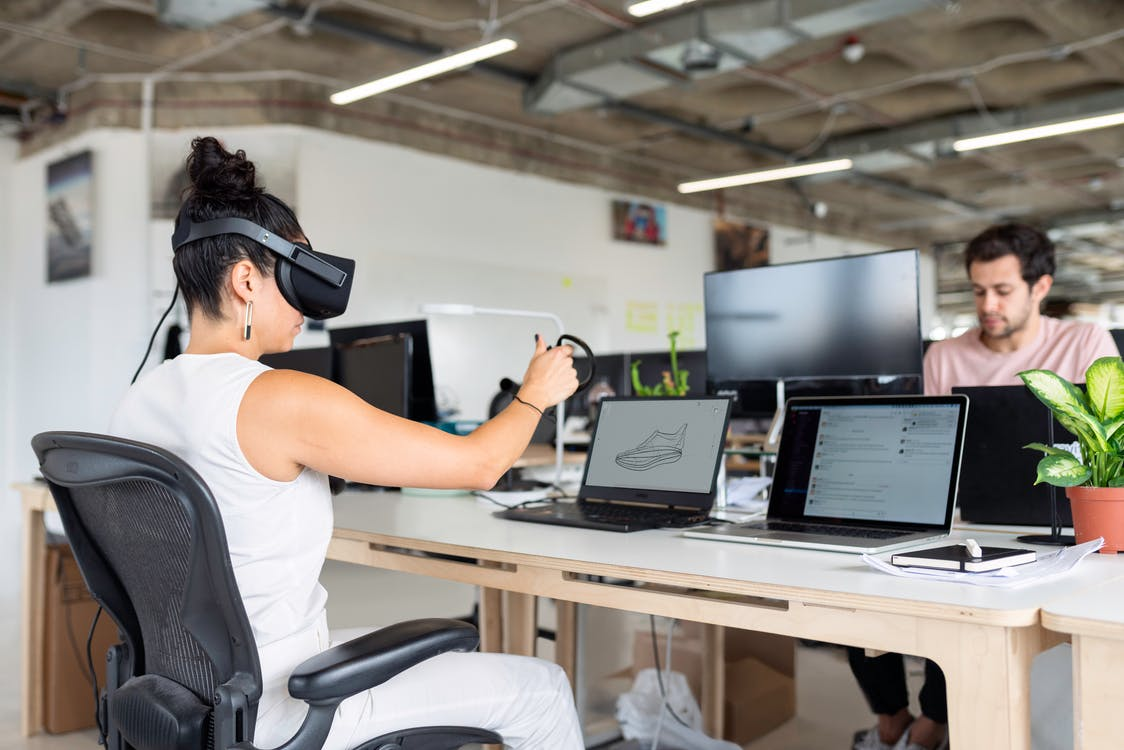 Whether upsizing or downsizing, moving to a new office is a big milestone for your business that offers many potential benefits. A move can mean a better location, a more effective layout, the opportunity to improve work-life for your employees—the list goes on. But that isn't to say that this change doesn't also include a degree of uncertainty and stress.
Thankfully, some mindful planning and these 5 tips will go a long way in ensuring your office move is a success. These simple tips will not only make your move more efficient, but they will also keep your employees happy and allow productivity to continue at its peak.
1.Survey the Office
Survey your employees regarding what changes they think would make the office a better and more efficient place. To get the most out of this survey, consider asking a series of direct questions, as opposed to one blanket question. These may include:
What, if anything, would you change about how the office is setup? Why?
What would make your job easier?
Are there any office amenities that you would improve? How?
Is the office lacking any amenities?
Are there any other changes you would like to see?
While you will surely get some funny answers like a chocolate fountain from the office clown, you might be surprised by the insightful responses that come your way. You may find that the printers aren't in the ideal place or that people would be a lot happier with a larger kitchen area. Be sure to keep these answers in mind when you are looking for a new office.
2. Start Your Search Half A Year Out
Speaking of finding a new office, the sooner you start searching, the better. Did you know it is ideal to begin scoping out a new space 6 months before your moving date? Half a year may seem excessive, but this ensures you can find a great new office that suits all your company's needs. Plus, it also gives you time to do any office renovations and complete any installs. Keep in mind that phone lines and internet cables may have to be installed, there may be walls that either have to go up or come down, and a fresh paint job is usually a good idea.
The last thing you want to be doing is finishing off renovations once everyone is moved in. Not only will trying to weave around furniture and employees make it more challenging to complete these tasks, but it will also make the transition more difficult, impact productivity, and overall decrease employee satisfaction.
3. Look for Discounts
Planning your move well ahead of time also allows you to get the best price possible, especially if you are hiring professional movers. A few ways to score the best moving deal include:
Booking Off-Peak: Winter is considered the off-season for movers, so usually you can book a moving slot during this season at a discounted rate. This also applies to weekdays since weekend moves are in higher demand.
Price Matching: Get quotes from at least 3-5 moving companies before you make your decision. You will get to see what different price points can get you. And if you like a company at a higher price, you can see if they will price match the lower quote from another company. As long as the two packages offer the same mix of services, you may be in luck. 
Storage with the Same Company: If you use the same company for your move and storage, they often offer storage space at a discounted price.
4. Prioritize Productivity
While it is reasonable to see a small decrease in productivity during this transition, especially right before moving day, it is important to know that you can safeguard your office move from productivity loss. There are a couple of simple ways to ensure employees continue operating at their peak through the majority of this transition.
Keep Them Informed: Keep your team informed about the move every step of the way, especially at the beginning. They primarily will want to know what it means for their position and future at the company. As well as what changes this move will bring. An easy way to ensure everyone is in the loop is with quick email updates. However, for initially breaking the news, a meeting tends to be more courteous. If employees are unsure or nervous about their future at the company or the company's trajectory, their productivity will often suffer.
Don't Assign Moving Tasks: Don't delegate moving tasks to an employee unless it is directly related to their department or they volunteer. Not only can loading moving tasks on your employees' already busy schedules have a negative impact on production, but it can also negatively impact your team's mental well-being during an already stressful transition. Instead, if you need help, consider hiring an office move manager.
5. Digitize Your Files
Adding something that isn't 100% necessary to your moving checklist may make your cringe, but this task is well worth it. If you still have filing cabinets overflowing with paper, then consider digitizing those files and storing them in a cloud. Digitizing a filing cabinet can be a tedious task, but the good news is it only requires a camera or scanner, and it can easily be outsourced.
Scanning files will make information much easier to access and organize in the new office. Therefore, it may also increase productivity. Plus, not having to haul heavy file cabinets to your new office can save you money on your move and it leaves more free space in your new layout.
Whether you're upsizing to accommodate your growing business or moving to a smaller space due to more employees working remotely, your office move has the potential to be a huge success.
All it takes is some mindful planning a little bit of elbow grease. However, don't forget to take some time to unwind and celebrate with your team once all is said and done. Once you're settled into your new office, consider renting that chocolate fountain the jokester mentioned in your survey or planning a small party. After all, there is no denying happy employees are essential for the continued success of your business. Plus, who doesn't want to be considered the best boss ever?