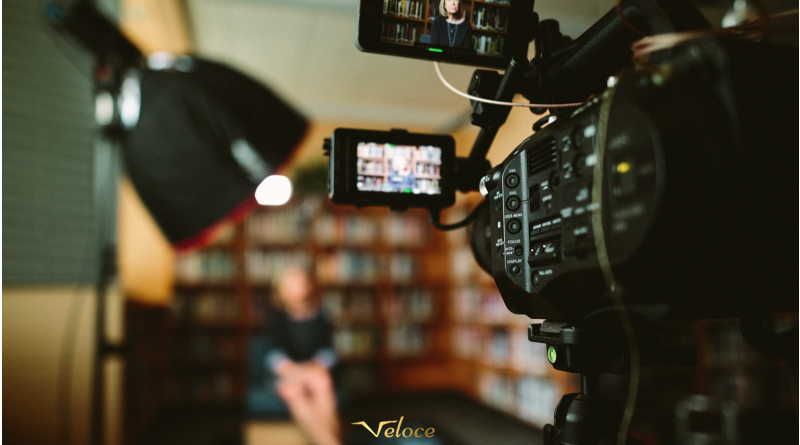 With the development of technology, memories are now stored not only on paper but also with photos. The memory becomes even more vivid when it is converted into videos with professional video making from photos that are not too complicated. However, among a series of names, what are the best and most quality software?
Today, computers are an accessible learning and working tool, so finding and using video-making software from photos and professional music is easy at your fingertips. Here is a list of video software that is both powerful and simple to use.
Proshow Producer
This is one of the popular software for making videos from photos and music. No need to be a professional, and you can use this software easily.
Proshow Producer has a very intuitive interface with a wealth of photo effects and transitions. Besides, you can also add text to record the emotions or memories of the picture with many results.
The software also supports many different image formats. It allows inserting many music files into the video as well as a preview mode for you to review the video before exporting it. With this software, you can easily create yourself a video clip from extremely vivid photos and music as a souvenir and show off to your friends.
Windows Movie Maker
Windows Movie Maker is a simple photo and music video making software. It will help you to keep memorable memories like birthday parties and trips on the background of your favorite music.
With this software, you can easily perform operations such as inserting images, adding transition effects, colors, adding music. You can also collage photos, arrange them to your liking.
With just a few simple steps, you can create a compelling video of your own personality quickly and conveniently.
Sony Vegas Pro
If you are looking to download software for making videos from photos and professional music, Sony Vegas Pro may be an appropriate choice for you. This software provides you with advanced video editing tools, diverse effects with simple operation. Sony Vegas Pro also supports a wide variety of audio and video formats so that you can export videos of custom sizes, resolutions and high quality with a variety of formats. However, to download this software, you need a computer with a 64bit image system to experience the maximum features and stability during use.
Software for making videos from photos for iPhone
With the high development of technology, typically smartphones, you don't need a computer to create impressive videos from images. The following software will help you make beautiful clips right on your iPhone.
Splice
A splice is a software that makes a video from photos, convenient and completely free. With this software, you can make your own video quickly and extremely simple. You can insert pictures, insert music, insert text into videos. Besides the music from your music library, Splice also supports additional songs and audio available in the software. In addition, with this software, you can easily edit the speed as well as trim video. When you do not want to use iMovie because it requires a download fee, Splice is the perfect choice for you.
Adobe Premiere Clip
This is software for making videos from photos with a very professional interface. It is provided by Adobe – the "father" of photoshop. Adobe Premiere Clip has a lot of features. For example, you can choose between automatic editing or video editing yourself. The software has tools such as trim, segment clips, refine the video by selecting colors and audio, so the quality of your video when outputting is very sharp and beautiful.
Videorama
This is another free and easy to use application for those who are looking to make a clip from images. Because the interface is for phones, it is very simple and easy to use. Right below the timeline are tools such as adding pictures, music, inserting text, etc. In addition, it also has plenty of other editing options for videos such as deleting or duplicating clips, changing different transition effects.
In particular, Videorama also allows you to download free photos and videos from Pixabay to make your videos more beautiful and richer.
Software for making videos from photos online
However, if you are just suddenly excited and do not want to download the above software because of the installation process and heavy memory capacity? So you can learn some online video making platforms that are easy to use later.
This is a very effective tool when you want to make a video from images to make memories, upload to Facebook, or share with friends. How to create and edit videos in FlexClip is quite simple with the available resources, and you just choose to suit your aesthetic eye. The biggest advantage of the software is that it simplifies usage, so you only need to select images, sounds, and effects. In addition, to use this tool, you only need to login to Facebook or Google to be able to register an account.
Masher.com is a free online video site that is very useful, used by famous manufacturers such as BBC, China Central. The website allows you to create videos with many possibilities. You can combine music into video, make a video from images, etc. It has many unique transition effects and filters to help you create interesting videos for you without having to download any software. Besides, you can also access the available library to find beautiful images, attractive videos to be "materials" for your photo clips.
Wevideo was "born" in 2007 and has gradually become a popular free online video making tool. It is an easy-to-use online video editing and cutting software. If you are an amateur and do not know how to start a video, the website also provides instructions to guide you to use in detail.
Thus, to create a vivid video clip from images now becomes very easy. You can download video making software to your computer, smartphone, even online on your phone or laptop. With the help of these tools, every moment that passes away in life can be vividly and easily reproduced. You can choose one of the software above to create your own video clips.
Article written by Gerrard.