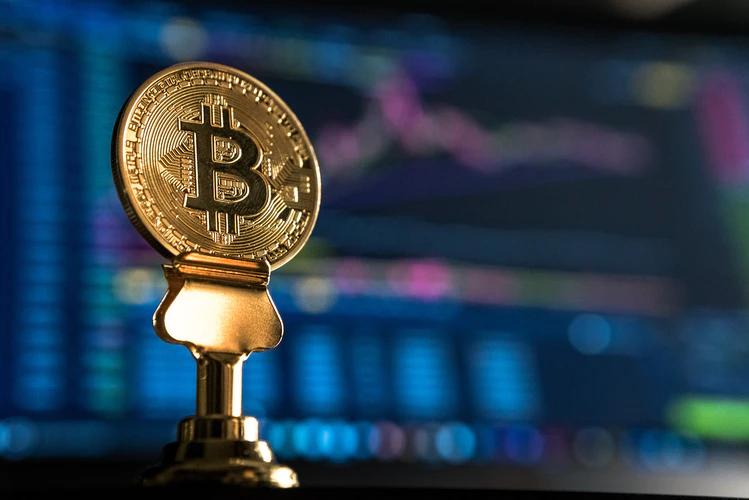 The cryptocurrency wasn't invented yesterday, it's been around for some time now, but it became influential and famous throughout the last few years. So many young people and first-time investors are dipping their toes in the world of cryptocurrencies, but not many know how to start properly.
One of the main things that should be on your mind as soon as you decide on this investment is how and where to do it! But many factors are of great importance when choosing the right platform to use, as it can help and secure you or completely scam you! Here are some useful tips to consider when choosing the right platform for your crypto trading – better be safe than sorry!
How does cryptocurrency work?
Before you put down your first crypto investment, you need to know how it all works, to do it correctly. When it comes to cryptocurrency, many people don't quite get how it works, but if you take a better look it's actually familiar – the market works almost the same as any other market would.
Once you invest, the price can go up or down over the course of time, depending on the situation in the given moment. This means that the value constantly fluctuates, making it appealing to some people to invest and play their luck. But in order to do it properly, you need a secure and reliable platform to work on to get the best out of it and avoid losses.
What is trading?
Trading means buying and/or selling assets that are in this case virtual. In the financial field, there are multiple forms of trading that include stocks, bonds, and currency – with the new wave of cryptocurrency making its way to the market.
Trading can have different forms, as it can last for different periods like day trading and such. Traders, unlike investors, do more short-term deals and try to make the best of the market state in the given moment.
What the platform offers 
If you are determined to make this work, you'll need to put in a little bit of work – and this means doing a bit of research to ensure your safety. Once you find a bitcoin trading platform of your liking, it's up to you to research everything there is about it, what it offers, and any additional things you should know before making the big investment.
This will tremendously help with your first transaction, as you'll know exactly how things work and how the platform itself operates. The more you learn about the chosen platform, the more you'll know if it's reliable or not or if it's even beginner-friendly, so don't shy away from extra digging around!
Security
Probably one of the main factors to consider when choosing a cryptocurrency platform is how secure it is. When you are doing something like investing your money into something that isn't particularly common and can't be handheld – you want to have that little extra bit of security and reassurance. Looking out for obvious scammers is a good way to start, but there are additional details to look at.
Fund security is one of those things that will ensure your financial investment stays safe, this is especially important if you are depositing a larger amount of money – you want to make sure that your investment stays intact! This is particularly useful if, by some chance your crypto platform goes bankrupt, your money won't go down with it. This bit of information can be extremely useful and will make sure you avoid any unnecessary financial losses!
Ways you can purchase 
Another valuable information to know is what kinds of payment methods the platform offers to its users. When you are doing transactions that are of this nature, you want to make sure that the platform offers the method that works best for you – this way you'll know exactly what to expect.
Some platforms take credit cards and some don't, some allow payments with Paypal and some don't so it's up to you to see what works best before you decide on the platform to purchase on, do a bit of research and find the most suitable one for you.
Additional fees
This is no surprise, like many other things, some platforms and transactions come with additional fees. If you don't want to be shocked when you realize you are short on some numbers – you need to see if there will be any additional fees before you actually do anything on the platform itself.
Any kind of added financial loss is to be avoided if possible, and by doing this you'll know exactly what to expect. This information has to be disclosed, so you'll find it with ease, so make sure to research and ask around if the platform will charge you more than you expect – just to be safe!
Reputation
Lastly, you want to check out if the particular platform in mind has a good reputation. If lots of people who used it have good experiences, chances are the same will happen to you as well! This can tell you a lot about the platform, without even using it first hand.
So try to talk to people who are using it, ask them for tips and tricks, how satisfied they are with using it, and ask if it's hard to get into. Many beginners either stumble upon a bad platform and lose hope for the rest or simply don't even want to try because of the fears of being scammed and such. That's why reviews and other people's experiences can help you make the right decision – or drop the bad one!
To wrap things up
Any kind of investment is hard and scary at first, you have no idea if what you're doing is safe or good, and the uncertainty that something might go wrong can be nerve-wracking.
So to avoid all that, just remember to educate yourself about different options and platforms to use, talk to experienced investors, and learn how things work. This is the safest way to dive into cryptocurrency, research, keep your eyes open, and only trust reliable sources.