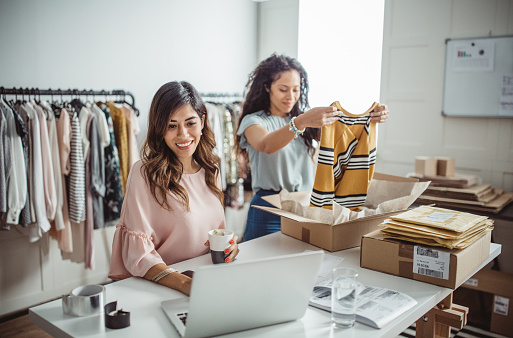 Starting a home-based business is an exciting and brilliant idea besides being safe within the confines of your house, especially now that we have a coronavirus to keep away from. Also, there are a lot more benefits to having your business at home like saving commuting time and effort, the flexibility of your working hours, personal freedom, less stress, tax advantages, and professional growth; the list is endless.
It might be tough to open one up, but with a home-based business, the process becomes simpler, the risk fewer, and your expenses lower. Have a read through this to know what to do in opening up a business in your home.
Pick a Line of Business that You Want
Deciding the line of your business is the first and foremost, you need to plan before embarking on your entrepreneurial journey. You have to think carefully about what product you want to endorse or service you wish to provide. Ask yourself what does the market need, do you have the knowledge and skill to do it, will you hire help or do it yourself?
There are so many things you need to take into consideration; this careful planning is required if you want to succeed in your endeavor. Your business is going to be your lifetime bread and butter, so you might as well commence on something that you enjoy and love doing.
Manage all The Legal Sides
You are putting your own business in your own home, so you might be thinking that there's no problem and can start at once; that's where you are wrong. There are still rules and laws governing home businesses.
There's a zoning law that you need to check, what licenses you need to apply in your city; business license varies from state to state, or country where you are. Also, learn about the Independent Contractor Taxes, as this applies to you regardless of how your business is structured. There's Sole Proprietor, LLC, or Limited Liability Company, a partnership, a C corporation, an S Corporation. The LLC is the most common use of business structure and one that is best for you.
Simply put, should your company run into trouble, your assets will be secured. Know all about it before you put up your business.
Research About your Market and Rivals
Know what your market wants and needs. The product you will sell must be what the consumers need to purchase. Moreover, target who your buyer will be, is it the middle-income consumers, men, women?
Advertise what is unique about your product and services and why it is better than those of your adversaries. Let them know what they benefit from, or much better, draft a marketing plan that is best for your business.
Calculate your Funds and Startup Cost
It's good to start a business without debt; instead of getting a loan, sell your assets or things in your house that you don't use, and you don't need it. Start from the money you save and from what you sold.
From there, compute the amount you need to open your business. Get an approximation of the price you need to build or buy. You can also cut up expenses if you don't buy everything new, make do of the things in your homes like computers, work tables, and chairs, etc. Also, you need not only a start-up budget but funds to stay open as well. Allocate cash for operating expenses until the time you make a profit.
Get Insurance
Insurance is one of the most important things you have to plan. Since your business is where your family is, even if you don't want to, you'll be exposing them to a lot of threats.
Considered having health insurance for all the members of your family it will be beneficial for all of you. Second is additional home coverage if in case your homeowner's insurance doesn't cover business accidents like fire, flooding, or robbery. Next is auto insurance if you are using a vehicle in your line of business, and lastly, liability insurance, if in case someone gets hurt in the vicinity of your business. Know all of these; it's better to be ready than being sorry.
All in all, starting a business in your home is a perfect decision you can make. It allows you freedom and adaptability to grow your company in your own way and time.
A home-based business also saves a lot of extra expenses. Therefore, if you are looking for a reason to get out of office competition and intrigue, wanting to spend more time with your family and friends and to live a more comfortable and harmonious life, then a home-based business is the answer for you. Along with being the boss, you also get to keep the money you make, and that's a big bonus.