Recently online businesses are getting more and more popular and successful. This is because everything actually happens online, in the virtual world. We live in an electronic era and people prefer to use the benefits that the online stores provide more than what the traditional ones offer.
However, running an online store can be a challenge that requires making decisions, getting profit and making your customers satisfied with their purchase. In order for your store to be prosperous, you need strategies that will guide you through your work, experience and business knowledge. Additionally, you need to be ready to face the difficulties that will come in the way of making your business bloom.
Here are some of the most effective strategies that will guide you to optimize your eCommerce store.
Develop And Update Your Website
When you are running an online business, it is of great significance that your website provides all the necessary information about your store including a great presentation of your products and offers for the customers as well as some details that will make your brand recognizable. 
As an electronic store owner, make sure that your website is practical to use and that it has all the necessary features such as homepage, contact feature, search bar, product lists, pictures, payment methods and so on. In order to optimize your store, you need to optimize your homepage so that it can catch the attention of your customers. 
Some important notes for effective websites are creating an eye-catching homepage, a logo of your brand, pictures and use of colors that will make the eCommerce store intriguing. Furthermore, your website needs to be readable and up to date, so if you add some changes they need to be presented as well.   
If you are having difficulties with optimizing and maintaining your website, a good solution is to use eCommerce platforms. The eCommerce software will provide you with many features for your website including some marketing features.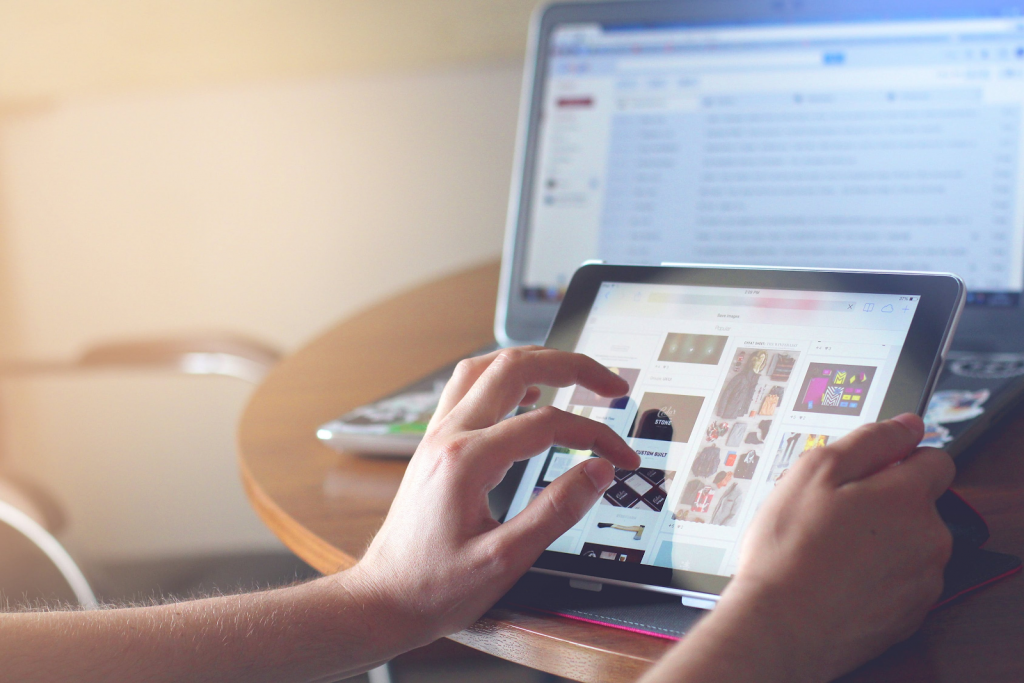 Provide Suitable Pricing And Learn More About Sales
An eCommerce store is successful when the customers are leaving their website with purchase and intention to come back. After you set your design and present your products, you need to optimize the pricing. Make sure that the customers are not overwhelmed with various offers, but set prices that are visible and suitable for the product, compare the product with another product or provide a discount for your customers.
With that being said, for the purpose of increasing your sales, you need to set a payment method. An essential addition is a shipping option. This way the customers can buy and receive their products at home. If you have a bigger store you can add an international shipping option. Do not forget to add more payment options. 
However, if you are a beginner, it can be quite a challenge to observe sales and understand the value of the online stores. In this case, it is advisable to do research about eCommerce sites for sale where you will find more information about other entrepreneurs and their experience in buying and selling their stores as well as advice on your internet-based business.
Include Analytics And Optimize Your Marketing Strategy 
Another important note when it comes to optimizing an online store is to be familiar with your visitors. As an entrepreneur you need to connect your website with social media, other websites or blogs where you will present new announcements and offers, even create a section where people can ask questions related to your online store and will receive answers about a particular price, product and so on. Connecting your online platform with social media is a great marketing strategy that will bring your brand closer to your customers.
Furthermore, you can analyze your data by observing the traffic meaning how many customers visit your store and buy your products, which of them are returning and which operating system they use to find your website. n
Make sure to improve your conversion rate by designing your website and providing quality pictures of your products. This is very significant since the customers can not try the products. Similarly, the conversion rate can be improved by making your website easy to use and adding features for the admin panel and creating an account. As your conversion rate gets higher it means that your platform is getting more customers and it is more successful.   
Another important thing to know when it comes to optimizing a marketing strategy is to implement video ads that will display your products better, and mobile version of your website or application where people can review the products and buy from as well.
Hire A Shopify Expert
Whether you are a beginner or experienced in running an eCommerce store, you can always provide a Shopify optimization and consult with an expert when it comes to marketing strategies or advice about your online platform.
This way you will be able to receive more information about online stores and manage your time by sharing your interests with the consultant. It is always advisable to receive more knowledge about your business and which improvements can be implemented as well as which advanced features will help you optimize your eCommerce store. 
Correspondingly, you will receive advice and help with your sales traffic and which mistakes can happen and how to avoid them. 
Use Creative Selling Options
As the online stores are getting more popular there is competition between online platforms so make sure that you add prices that will attract customers, incorporate a review section where people can express their opinion about your products and your brand. This way you will find out more about what your buyers want and which features need to be improved or changed. 
In addition, you can connect your brand with other marketing sites and create multichannel selling options that will attract even more customers to your store. When it comes to online stores it is necessary for the website to be fast and for the customers to be able to purchase and review products without difficulties.  
Wrapping Up
Having a perfectly optimized eCommerce store is essential in this day and age. It is the gateway towards your business's rise to success. If you want to sail smoothly in the eCommerce waters, make sure you think our advice through. Do you have any other ideas about what might be quintessential in running an online store? Make sure you let us know in the comments down below.