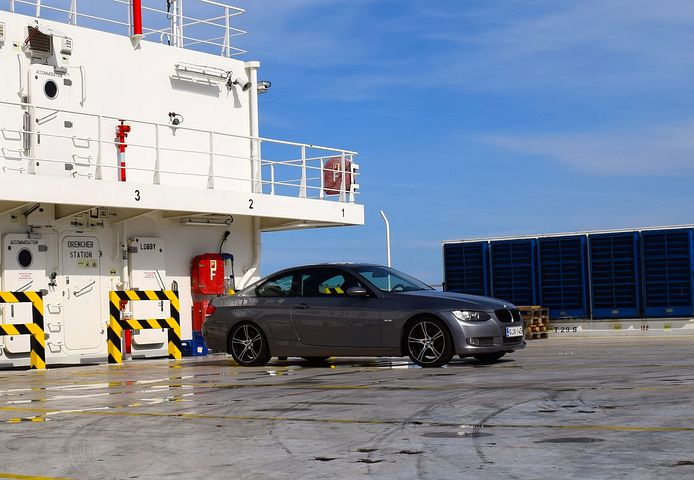 If you're moving to another state, it may be more convenient for you and your family to just ship everything you own and fly there. You may also be planning to transport your car to a different state for other reasons such as selling it or taking it with you on vacation.
If any of those is the case, then you're probably wondering how you can ship your car to another state while fitting the expenses into your moving budget. But don't worry, there are special services for that too. They are called auto transport companies and they can help you move your car to another state for a fair price. In this article, we explain the three main steps to how you can transport your car from one state to another.
Calculate the Shipping Costs 
The first step to preparing your car for transportation is making sure you can afford the moving fees. A friend who has been through the same situation before will be really helpful in sharing their experience. You can ask about the shipping method they used and the shipping company they chose to transport their car. A friend's recommendation should also let you know what to expect and how much you need to pay in order to get the job done. Other than that, you can do your own research online to estimate the amount needed for your vehicle's transportation.
Don't hesitate to ask for prices by calling the companies you visit online or clicking on their offers for an inquiry. You can then visit their brick-and-mortar locations for further inquiries or you can use their website's quote calculator to get accurate prices for your type of service. Most websites today have this feature where you can enter your desired service standards in their price calculator and get an accurate quote.
Find an Auto Transport Company
The next step is choosing a reputable auto shipping company that can meet your moving needs. A very helpful way of doing that is looking up online auto transport company directories where you can compare transporters and get quotes from the most competent ones. Since many of the companies out there in this field are highly trusted, you'll have to make your choice based on the cost and availability of the company.
Having already set your goals for the price factor, you'll end up choosing from the available companies that can provide the fastest and most trusted services. The company you choose must be insured for interstate moves. They also must be licensed on the Federal Motor Carrier Safety Administration's website and have a good rating with the BBB or the Better Business Bureau. Don't forget to check for their online reviews, reputation is very important when you're looking for a company that can take care of your care. This should narrow down your list to a few choices of which you can choose only the best.
Choose the Type of Transportation
There are two options for shipping your car between states: open-air transport and enclosed transport. The latter is when your car is shipped while protected with four walls, a floor, and a roof on top of a freight truck. On the other hand, open-air transport is when your car is shipped without the enclosure protecting it. Choosing between both options should depend on the type of your car as well as your own preferences and needs.
However, you'll be surprised to know that around 97% of all shipped vehicles in the US are moved via open-air auto transport. This is because open-air transport has managed to prove its safety and reliability. Now, it's almost the same as safe as enclosed auto transport in addition to being around 50% cheaper.
Let alone the time it's going to take you to move your car with enclosed auto transport. There are a lot more open-air transport trucks out there on the road than there are enclosed ones which means that finding an available enclosed transport truck is going to take you much longer than finding an open-air one.
It can take you a while to make up your mind on the best method you can transport your car to another state. Between all options, shipping your car with an auto transport company makes the most sense.
This is why you need to be prepared with your budget goals and choose the best auto transport company before trusting anyone with your car. You also need to choose between enclosed and open-air auto transport depending on your car's type and required conditions for transportation, so make sure you choose wisely.