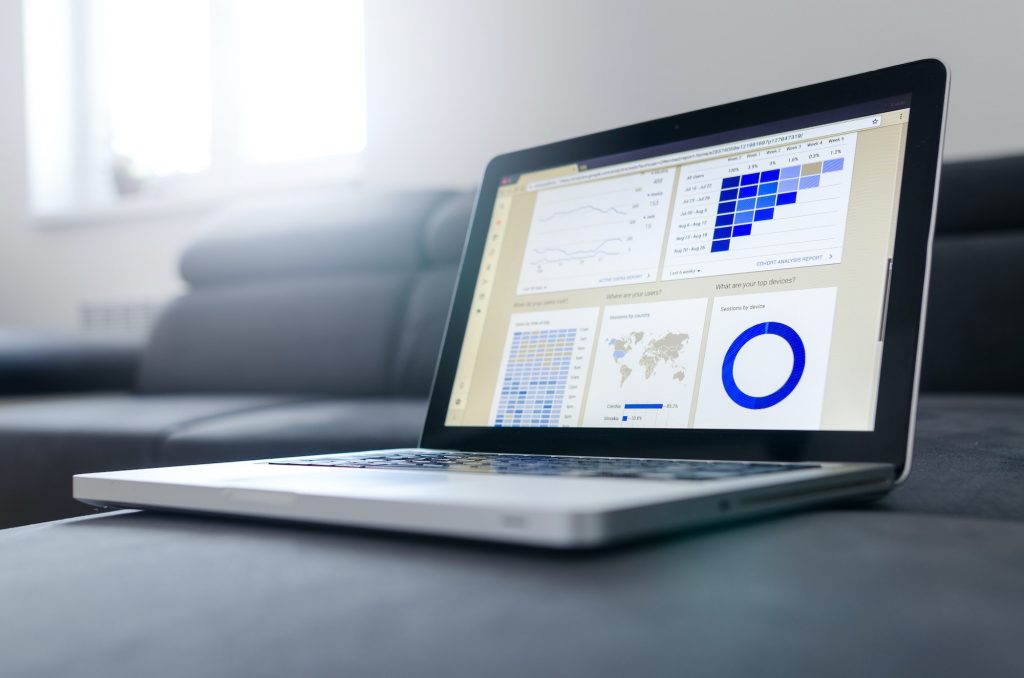 Nobody likes when their Friday evening online escapades are cut short by a short message, "Error 404 Not Found." It means that there is a problem on the website's side that hasn't been resolved yet. As the site owner, you should race against the clock to get everything up and running again because, with each second, you might be losing valued traffic and, therefore, money. 
Proper maintenance is crucial to ensure that no bugs impede the smooth running of your website. That's why you should account for the expenses connected to technical support, domain registration, SSL license, hosting, website design, additional plugins, and more.
With so many things to consider, you might end up with a hefty sum to pay, depending on the needs of your website. To give you an idea, we have prepared a breakdown of what to expect. Here, you'll find out the essential costs of website maintenance.
How Much Does It Cost?
As with anything else in life, you get what you pay for. It means that more expensive sites are more likely to be secure, fast, and user-friendly. That's why, if you want to grow your business, investing in website maintenance is crucial for your success. Whether you own a media buying agency or a dropshipping business — you need to have a fast and good-looking website.
The cost of maintaining and updating a website primarily depends on a range of factors, such as the size of the site, traffic volume, the type of design, and the number of plugins or apps it uses.
Depending on your needs, you might have to pay an average of $50 to $5,000 per month. However, that's only a general estimation as each website is different from the other. On average, small to medium-sized websites cost $5-500 per month, while large business sites can easily exceed those estimations.
To give you a clearer picture, let's go through the most common expenses connected to website maintenance.
Web Hosting
Hosting is a service that allows you to share your files, documents, and email on a specific server. It's relatively cheap, as prices begin at a few dollars per month.
However, additional features connected to the hosting can increase the price. For instance, if you want to connect your site to your own domain name, which is not included in the basic package, you're going to have to pay extra. Another thing to take into account is the space occupied by your website. If your website is pretty large and occupies a large amount of space, you might be charged more.
SSL License
SSL stands for Secure Sockets Layer, and it provides a secure connection between the user and the server. It's a security protocol that encrypts sensitive data to prevent third parties from accessing it. Also, SSL guarantees that the information you send and receive via the server cannot be altered while it is being transferred.
The cost of an SSL license varies depending on the provider. Most SSL providers offer a year-long subscription for about $50. Some companies charge less, but it's always better to go with a reputable company like Symantec, Comodo, or GoDaddy.
Email Support
Email support is one of the most crucial components of your website because users rely heavily on it to contact you with questions, comments, and inquiries. Therefore, it's crucial to have a reliable system in place that will effectively answer any questions raised by users. The cost of email support depends on several factors, such as the quality of service provided and the provider.
Search Engine Optimization
Search engine optimization (SEO) is an essential process that allows your website to rank higher in search engines like Google and Bing. With SEO, you can attract more traffic and significantly improve your sales funnel. Conversely, if you choose not to consider SEO when developing your website, you might lose a lot of money due to low traffic and sales conversions.
You can hire freelancers on sites like Upwork to perform SEO on your behalf or purchase a digital marketing package from various providers. The cost of SEO packages varies depending on what kind of service you require. For example, if you want more comprehensive optimization and more personalized service, you can expect to pay more. On average, in 2021, SEO prices range from $80 to $30,000+.
Website Maintenance
Just like cars need regular maintenance to function correctly, so does your website. It needs to be updated regularly to run smoothly and without any bugs or errors.
As a rule of thumb, you should allocate about $1 per month for each unique page on your website. It includes blogs, landing pages, contact forms, as well as e-commerce sites where every product has its own page on the site. If you want to keep your website running smoothly and updated at all times, you should set aside a budget for monthly maintenance costs.
Website Design
A well-designed website provides an intuitive layout and exceptional user experience. A good design allows users to navigate through it smoothly and find the information they need quickly and easily. That's why you should always invest in professional design services if you want to create an engaging and easy-to-use website for your target audience as well as for yourself.
A well-designed site enhances brand awareness and gives users a positive impression of your company or business. Depending on how much time you have and how skilled a designer you are, you can either create your own design or get one from various freelance sites like Upwork.
Also, remember that the costs associated with web design vary greatly depending on what kind of design is required (e-commerce vs. blog vs. landing page vs. informational), the level of complexity (simple vs. complex layout), the number of pages (smaller sites are cheaper than bigger ones), etc.
Backups
While it's crucial to update your website regularly, you should also make backups. This process allows you to keep a copy of your site and all its information if you need to revert back to one of the previous versions or replace any corrupted files messing up the site.
You can make an online backup with Google Drive or Dropbox or install a premium plugin, which automatically backs up your site.
Additional Plugins
Depending on the needs of your website, you might need to purchase additional plugins. For example, if you want to create a social network, you'll need plugins like BuddyPress and bbPress. On the other hand, if you want to add customer testimonials to your website, you'll need plugins like Gravity Forms.
These plugins can add value to your website, but they also come with additional costs. Therefore, it's wise to consider whether you really need that plugin before buying it. If you decide to buy one, be sure to check the plugin's functionality by inspecting the demo before making the final decision.
Conclusion
As you can see, keeping a website up and running is a costly affair. However, you must put aside money for maintenance costs because, otherwise, your website might experience technical difficulties or even get hacked. Also, if your website has bugs or errors on the site or in the code, users won't trust you and will move on to a competitor's site.
Because of all these reasons, it's critical that you maintain a central budget for website maintenance costs and allocate a certain amount of funds to it each month. It might seem like a lot of money at first, but it will pay off in the long run.