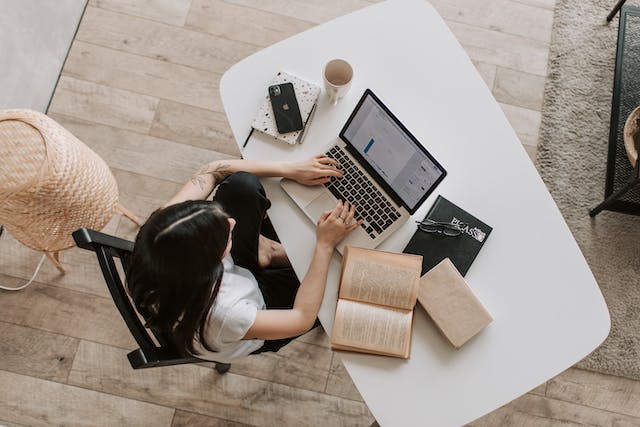 Gone are the days of employees manually dialing hundreds of calls per day. Today, the majority of outbound calling utilizes smart auto-dialing technology. These clever systems are changing outbound communications for businesses across industries.
Auto dialers automate the process of placing calls. However, they still allow for personal connections. This mix of automation and personalization is speeding up growth for innovative companies. In this article, we will explore how auto-dialers are paving the way for business growth.
How Auto Dialing Has Evolved
Early auto-dialers had a bad reputation as spammy "robo dialers." But modern cloud-based dialers are very different from these old tools. Today's systems blend automation with human involvement. This allows for meaningful, large-scale outreach. The field of auto-dialing has advanced significantly, arriving at these more sophisticated capabilities.
Now, as digital communication takes center stage, certain tools have emerged as game-changers, with auto dialers software leading the charge thanks to this evolution bringing smart automation together with personalization.
Key Improvements Include
Cloud systems for accessibility and scalability

Powerful analytics and insights

Customizable call flows

Real-time call monitoring

Tight CRM system integrations

Predictive lead scoring

Flexible compliance settings

With these enhancements, dialers now offer the optimal blend of automation and personalization.
Automation Efficiency
At their core, modern auto-dialers bring greater efficiency to outbound calling through powerful automation capabilities.
Auto dialing of call lists – Dialers enable users to upload calling lists or integrate with CRM data. The system will then autonomously work through these contacts and dial numbers. The system automatically dials based on configured pacing and intervals. This enables significantly more contacts to be called than with manual dialing.

Built-in "do not call" list scrubbing – Legal do not call lists are integrated. So numbers on the registry are automatically scrubbed from call lists to ensure compliance. This saves time manually checking numbers.

Call progress detection – Advanced call progress detection allows dialers to detect voicemails, busy signals, invalid numbers, and more. This avoids wasted time for bad numbers and allows configuring voicemail dropoff.

Customizable phone tree responses – Dialers allow recording customized interactive voice responses and phone menu trees. These automated responses sound personalized. They give contact options like connecting to an agent.

Call recording for training – Dialers can record calls for quality assurance and training purposes. This is more reliable than manual call recording.

Easy CRM data access to connect calls – Tight CRM integrations mean all relevant contact/account data auto-pops to guide more informed calls. No manual data lookup is needed.

Thanks to features like these, dialers can autonomously handle the entire calling process from start to finish. This hands-free automation enables significant increases in calling efficiency and volume. Consequently, agents are free to engage in more productive conversations. This creates a powerful synergy.
Personalized Connections
Although dialing is automated, modern systems prioritize enabling personal connections. Helpful features like real-time call monitoring, handset integration, and smart routing make this possible:
Call agents can seamlessly take over once calls are answered

Conversations occur naturally, as with typical phone calls

Smart routing directs callers to the most suitable agents

Real-time dashboards monitor call volumes, lengths, and results

CRM screen pops automatically display relevant customer data

Customized phone tree responses are designed to mimic natural speech patterns

With these capabilities, automation manages the dialing process, yet callers still enjoy friendly, personalized interactions with agents.
Data-Driven Insights
Robust reporting and analytics are also key features of modern dialers. Helpful data insights provided include:
Call volume metrics and pacing

Call length tracking

Connection rate reports

Peak calling times based on connection rates

Agent performance dashboards

Lead scoring by responsiveness

Campaign and list results

Custom reports and call data exports

These actionable insights optimize campaigns and programs for continually improved efficiency and returns.
Compliance Controls
In compliance with calling laws such as TCPA, dialers also include the following capabilities:
Automatic "do not call" list scrubbing

Stop call features and opt-out tracking

Allowed calling hour rules

Consent collection and management

Call recording for resolving disputes

Smart compliance features ensure that dialing adheres to all laws governing outbound calling.
Fueling Business Growth
Dialers are powering business growth across sectors with their efficiency, scalability, and intelligence
Staffing – Supercharge recruiter productivity

Sales – Increase prospect connections

Marketing – Scale lead generation

Customer Service – Improve outbound service issue resolution

Credit – Streamline collections communications

Healthcare – Personalize appointment reminder outreach

Auto dialing transforms any process that involves high-volume outbound calls.
This powerful mix of automation, personalization, data, and compliance is why modern dialers provide great business benefits:
Huge increases in call volumes

More sales conversions

Better lead generation

Lower cost per contact

Higher agent productivity

Improved compliance

Deep performance insights

With these remarkable capabilities, auto-dialers are a premier engine for expanding businesses today.
The Future of Auto Dialers in Business Growth
The auto-dialing landscape will continue evolving as technology advances. Here are some key innovations and capabilities expected to further unleash the potential of dialers:
AI-powered lead scoring – More advanced AI will better predict the probability of leads and contacts. They convert based on various engagement signals. This filters for calling the highest-potential targets.

Expanded integrations – Deeper integrations with marketing automation, and sales engagement will streamline workflows. This provides a seamless omni-channel experience.

Smart number validation – Improved data and algorithms will help identify and validate contacts' correct active numbers. This reduces wasted calls to outdated databases.

Dynamic call optimization – Using machine learning, dialers will continuously tailor pacing, timing, and interactive elements to optimize connection rates in real time.

Enhanced analytics – More robust and real-time analytics will refine performance tracking and give unprecedented visibility into dialing effectiveness.

Flexible compliance updates – With changing regulations, easily updatable settings will ensure dialers adjust to maintain legal compliance.

Biometric voice authentication – Verifying identities with voice biometrics adds security for customers and prevents spoofing.

As auto-dialers continue adding innovations like these, they will only grow more indispensable for supercharging business growth through scaled outreach. Already delivering on their immense potential today, smart auto-dialers are poised to become the lifeblood propelling business expansion in the future.
Also read : Upgrade Your Office Landline with the Best Voip Phone – Veloce
Final Thoughts
Auto-dialing technology has come a very long way from the early days of robot-dialing. The evolution toward cloud-based systems with sophisticated integrations has positioned auto dialers as an invaluable engine for exponential business growth.
Auto dialers are no longer merely a utility but a core catalyst for business expansion in the digital age. Their powerful digital capabilities render previously unreachable goals attainable. Any forward-thinking company should incorporate auto dialers as a fundamental component of its tech stack and growth strategy.
FAQs
1. Are auto-dialers illegal or robocalls?
No, legal auto-dialers adhere to "do not call" lists and permitted calling hours. Their customized messaging makes them different from illegal robocalls. Agents chat live once people answer.
2. How much do auto dialer systems cost?
Basic auto-dialers start around $50 per month. More advanced systems for bigger companies with more features and integrations range from $150 – $350+ monthly. Pricing scales based on call volumes and integration needs.
3. What results can businesses expect from an autodialer?
Auto dialers typically achieve a tenfold or greater increase in call volumes and contacts compared to manual dialing. This results in substantial increases in sales conversions, lead generation, recruiter engagement, and other key performance metrics, depending on their use. Expect exponential expansion.