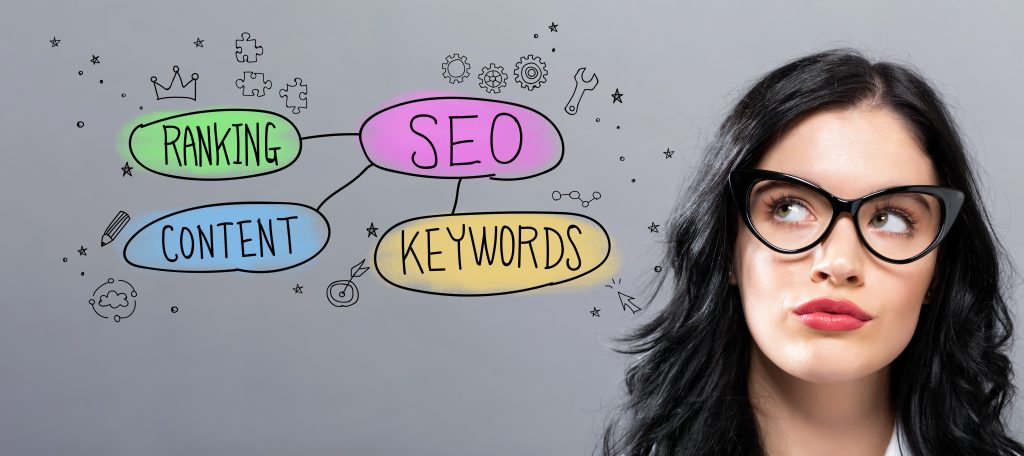 Mention the term search engine optimization (SEO) and, more often than not, you'll hear imaginary crickets chirping in the background. It's understandable that the art of SEO seems too complex for a regular, non-computer geek. But, in this digital age wherein people rely on computers for education, entertainment, and, yes, marketing, taking your online business to the next level requires an SEO-friendly website.
But, have you ever wondered why your business might need SEO? To find out whether your business could benefit from one, read on!
What Is SEO?
Search engine optimization (SEO) is the process of tweaking your content to increas   e the quality and quantity of your website traffic. It means, first and foremost, enhancing your site's visibility or search engine results pages.
How Does SEO Work?
Everything starts when a user types a specific question or keyword on the search panel. To respond to the query, search engines such as Google deploy bots to go scan or crawl through web pages to gather information and later index or group them into categories.
Algorithms analyze these indexed web pages via several ranking factors and determine in which order these indexed web pages should appear in the search results. 
There are a lot of things being considered before the search engines come up with the organic or non-paid search results ranking. Search algorithms take into account user experience; hence, they look for relevant and authoritative pages. These are the two major considerations when optimizing your site's content. 
For instance, keyword research and content quality are two key factors for content optimization, while mobile-friendliness and crawlability are only two of the many essential factors that the search algorithms consider in analyzing site architecture. You can also discover how much traffic your site is getting by using a traffic checker.  
7 Reasons Why Your Business Might Need SEO
---
SEO Helps With Site Visibility 
Your business website is the face of your company online. It serves as the first point of contact with potential customers and has the potential to convince users to avail of your products or services.  Incorporating SEO into your content marketing strategy makes it easier to attract potential clients, partners, and, in some cases, investors. SEO can also help increase your site's visibility by incorporating it into your content.
Organic Search Drives Website Traffic
SEO, if done correctly, has the capacity to increase website traffic. And, as mentioned, the key to being found online is to rank highly in organic search engine results. This term refers to the unpaid entries in the search engine results indexed and ranked by the search algorithms based on their relevance to the user's keyword query.
SEO Can Help Build Trust And Authority
It was earlier mentioned that relevance and authority are among the key considerations of search engines in ranking organic search results. While working on being visible, your SEO must also work to increase user experience by enhancing the brand's trust and credibility.
Again, search engines consider a lot of factors to establish relevance and authority, but a few of them may include quality backlink (when one website links to another website) profiles, optimized on-page elements and content, and positive user behavior. Offline, you have to create a brand or provide a service that's valuable and trustworthy. 
As in real life, establishing authority happens over time and not overnight.
SEO Increases Local Engagement, Traffic, And Conversions
Small and medium businesses can tap local search to increase site traffic and invite potential buyers. Local search is a type of query involving entities that are present in a specific vicinity. 
Local SEO aims to enhance your digital content and site to top in search rankings for this specific query, allowing users to find your business easily, ultimately influencing their decision to go for your products or services.  For starters, businesses can register in Google My Business so that they will appear in local business listings.
SEO Can Propel Offline Sales
Believe it or not, your website can increase offline or in-store sales. A Nielsen study done in 2008 found out that around 86% of consumers use the Internet to search for local businesses where they can buy the products or services that they need. This study is still applicable to this day, especially that there's a highly contagious virus spreading around, and the best you can do is avoid hopping from one store to another, looking for a specific item.
Think of your SEO-friendly website as a tireless salesperson available to engage online users and drive them to your physical stores whenever possible.  
Good SEO Enhances Users' Site Experiences
Relevance and authority may be keys to ranking higher in search engines, but user experience is also in the picture.  Google has discovered how to interpret user experience and has included a positive one in assessing webpage performance. If you promise specific content to a user but fail to deliver, your ranking will suffer. SEO helps ensure your users can find what they are looking for, without the hassle
Can You Do SEO By Yourself?
Learning about the basic principles of SEO, among other online marketing components, is always a great idea. If you're a small business and can't pay someone to do it for you, learn the basics of SEO by reading various resources on the Internet. There are various ways you can apply them to your site. Experiment and see which ones get the best results
Because good SEO takes hard work, commitment, and time, most companies have either in-house SEO specialists or hire third-party SEO consultants to optimize their sites and content.
If this is an entirely new marketing concept for you, find out how to develop an SEO strategy for your business.
Final Thoughts
If your business ranks high in organic search results, the more likely it is that your site gets the attention it deserves. Being one of the first few sites on the search results establishes your connection with your target audience. Likewise, it increases the chances of attracting prospective customers. That's why most businesses these days employ SEO practices on their online marketing campaigns.