As time passes by so quickly, the world has become modernized. Earlier, business used to be conducted over the phone, money orders, letters, pagers, and postal letters, etc. Nowadays, Emails, blogs, videos, and other marketing techniques are on the surge, and dominate as sales channels. If you're missing out on clicks, you're probably also missing out on sales.
Out of all these new digital marketing methods, SEO (Search Engine Optimization) has undoubtedly become the backbone of online marketing. The statistics are very clear about the importance of SEO:
67k searches are performed on Google every second
39% of all global e-commerce traffic comes from search
93% of all online experiences begin with a search engine
Nearly 80% of users ignore paid ads in search results
50% of all searches will be voice searches by 2020
58% of searches come from mobile
97% of page-one results have at least one image on the page
46% of all Google searches are local
With that in mind, it's easy to understand just how important SEO is for any business. As a result, countless people wonder daily how to find the right SEO Company. What are the qualities that make a company the best one? How can you stay away from SEO companies that only look fancy but won't really make a difference?
This article will answer all your answers to find the Best Companies for E-commerce SEO. The quality of a firm and the way to find it are interrelated if you acquaint yourself with the tips and tricks required, finding an SEO company is as hassle-free as breathing.
The simple tips that you should know while looking for an SEO Company are as follows:
Study their services and specialties
The first thing you need to do after finding an SEO Company is to take a closer look at its website and scrutinize. Make sure that you research if the sites specialize in one field or more. Moreover, you can also look through awards or certifications, which can back up its claims of expertise.
Check its portfolio and case studies
While hiring an SEO Company, look through its specifics and see what it has done for its customers. The benefit of a detailed study will help you provide an idea of its style and the types of results its clients receive. If case studies are not available, you can ask the company for their portfolio. The case studies and portfolio will give a concrete idea of what you should expect.
Look at references and reviews
In order to get valuables about the best companies for e-commerce SEO, it is imperative that you check the reviews of a company on social media websites like Facebook, Instagram & Snap-chat, etc.
Another approach is through searching for references. Ask questions about its past affiliations with other sites, call a few of its clients, and get a firsthand idea of what to expect. However, always be sure that the information provided is accurate.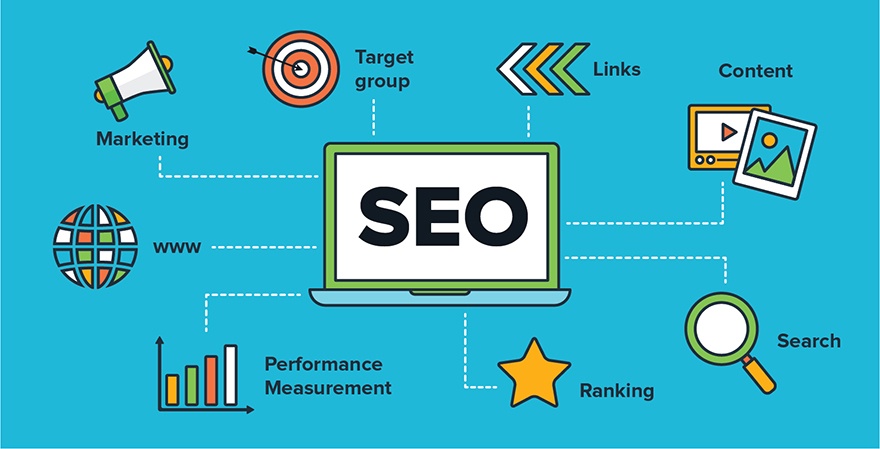 Get an insight about its ethical methodology
Ethics is an integral part of a company by the virtue that it makes a company durable and strives towards success.
You could plan a surprise visit to the firm; you can observe the spirit of the front-line employees. If they seem dejected or do not have a strong grasp towards the spirit of the company, likely, they won't be dedicated to the client. However, this approach might be feeble as ethics could be a person's personal standpoint too. If a customer is positive, he/she might be inclined towards a team with a healthy environment and work-life balance. Hence, this option also depends on people's views and what kind of core values they expect from the firm.
Follow them on social networking sites
Use some of your spare time to follow some of the best SEO Companies on Facebook and LinkedIn. Take the first step by reading their blogs, subscribing to their newsletter. Doing so lets you get a sense of their tone, as social media blogs are a less formal tone of the business.
Take a look at the qualities they possess
Some SEO companies are well known, but that does not necessarily mean that they are bound to satisfy. Some people search the most famous SEO companies and still get despondent. Therefore, some qualities matter that cannot be ignored in the search for a perfect SEO firm.
Experience and Professionalism
If you want excellent results, choose a company with a considerable amount of experience in the field of specialization you want. Companies show their professionalism by being knowledgeable about the dynamics of local and international markets. Such experienced professionals will deliver remarkable results.
Employs the latest Techniques
As the online marketing field constantly expands, the SEO techniques evolve too. A good SEO Company will continuously watch out for the latest updates and changes in search engine optimization techniques. A good SEO company is always up-to-date with the latest changes and information and implements this into their current marketing strategy.
A company that utilizes the latest search engine algorithms is undoubtedly a good pick.
Why do SEO Companies fail? A strategy that once worked in the past does not in the present. The reason is that the policy applied then fails now. Top SEO companies understand the phenomena and are flexible enough to change their strategies. What you (and SEO companies) need to understand is that SEO and search engines is a constantly changing area, and if you aren't constantly staying up-to-date with the latest news, you will fall behind your competitors.
The companies with the aforementioned quality will also engage their clients in conversations about any changes that might influence their rankings.
Communication on a regular and planned basis
A good SEO company is expected to update clients about the progress on its websites. A quality SEO Company will communicate with its clients through emails, phone calls, and video conferences on a daily (or at least consistent) basis. Before opting for a company, be sure it offers regular, planned conversations to its clients to help them succeed.
A company that has all the qualities above would surely have goodwill. Don't forget to check online to determine what other consumers say about the SEO Companies. One can easily get information through blogs, discussions, reviews, feedbacks, and any inconveniences regarding the services offered.
Inquire about their fees and contracts
Different SEO firms have different ways to operate. Some may work on an hourly fee while others may require payments in six months/yearly contract. The rates could also be compared and analyzed thoroughly to make sure that you could afford to pay.
Make sure not to choose incredibly low prices, which comes as an impediment along the way.
However, pricing is an integral part of the process; remember to mention it in the initial process of scrutinizing an SEO company.
Schedule a consultation
Before signing up for the deal, it is essential to schedule a meeting with the SEO Company opted. It might get better if an SEO specialist is on the call as well to learn more about the process and every minor detail about the partnership. In the meeting, communicate and let the SEO company know of your business goals. This will ultimately help you generate better results.
Give them time to analyze what the expected achievements are before talking about the budget. A good SEO company will surely offer services tailored to your specific needs. Make sure to make the right choice and not to get stuck with a company that tries to fill the client in their current price rates while having nothing good to offer.
With the methods mentioned above and qualities in mind, you can surely find the right company to make your success a trademark!
Article written by Ashley Rosa.