Whether you run a business, a blog, or a publishing platform, three words can make all the difference to your success – Search Engine Optimizations or SEO. Strategic SEO can help your target audience discover your digital footprint, gain trust, and view you as a credible business or platform. However, the rules of SEO keep changing so that only the most authentic, credible content gets prioritized in search engines over gimmicky, low-value content.
The best SEO experts have internalized this paradigm, which is why it's important to hire SEO experts who understand their work on a deeper level and have been in the business for some time. 
Here's a list of world-renowned experts who eat, sleep, and breathe SEO, and have a stellar record of success for their clients. 
Uplers: The SEO Experts
If you want your website to rank on the first page of search engines, this dynamic agency is totally up for the job. Uplers' clientele comprises 7000 plus global businesses, ranging from Fortune 500 companies to bootstrapped start-ups, hospitality businesses, media, and tech companies. Their team comprises over 120 SEO experts, possessing an in-depth understanding of content development, marketing, and strategy. 
Neil Patel
Neil is a British entrepreneur and the co-founder of Neil Patel Digital. He is also a New York Times bestselling author and is listed as a Top 10 marketer by Forbes. Neil Patel's platform offers multiple free features that enable you to gather intel on your digital footprint and learn from his expert advice. Premium services are also available for a fee. 
Rand Fishkin
Rand began his career in the nascent days of SEO when little was known about how it actually. He began writing a blog to create buzz around it and also founded the SEO empire, Moz.com. He went on to found SparkToro, a market research tool, and continues to blog, research, and comment on the ever-evolving world of SEO. 
Danny Sullivan
A former analyst and journalist, Danny extensively wrote about the digital and search marketing space from 1996 to 2017.  He also co-founded The Third Door, which publishes a number of platforms and hosts events around search engines and marketing. He continues to blog voraciously and now works at Google, educating the public on how search works. 
Distilled
Based in London, Seattle and New York, Distilled is an online marketing agency with a strong SEO vertical. They partner with global brands, offering SEO strategic services along with a bouquet of other digital transformation services such as content marketing and eCommerce SEO. 
Bruce Clay
A global search marketing agency started in 1996, Bruce Clay is a veteran in the search engine space. Based out of California, the company offers a certified SEO training course, which has spawned several SEO experts, worldwide. They have also brought out Search Engine Optimization All-In-One for Dummies.
Lisa Holton
Lisa wears multiple hats but comes from a strong content background. An editor, content specialist, writer and former journalist, she always has her pulse on SEO. She is currently Chief Marketing Officer at OverIt, a digital agency that's "redefining" creativity through motion graphics, development, design, SEO/PPC, PR, content & social. 
Annie Cushing
Her twitter bio reads "I make data sexy", and her platform is appropriately titled Annielytics! An expert at analytics, she offers bespoke audit services to help businesses understand how to leverage various analytics and SEO tools. Her byte-sized, easy-to-consume blog posts at Search Engine Land also have a massive following.  
Avinash Kaushik
A bestselling author and digital marketing evangelist for Google, Avinash runs a popular newsletter and also pens a blog that has a loyal following. He is on the board of advisors at several universities, and digital marketing forms, and has received several awards for this body of work. 
Todd Friesen
Considered by many as a pioneer of SEO, Todd Friesen is currently the Director of Digital Strategy and SEO at Salesforce. He joined the SEO world in 1998 and has worked with several global brands on their search optimisation strategies. He is a sought after speaking authority on SEO and continues to blog at Oilman.
Mike King
An SEO and lead generation expert, Mike is the founder of IPullRank, a consultant to Fortune 500 companies, a marketing consultant, a keynote speaker. And a rapper. His digital marketing agency works with several top CMOs, supporting them with SEO and content strategies to meet their business outcomes.  
Dan Sure
A top SEO consultant, Dan advises several organizations on their SEO strategies. He also runs a popular monthly SEO podcast known as Experts On The Wire where his listeners can discover trends, tactics, tools, SEO whizzes, and companies doing path-breaking work in the field of Search Engine Optimization. 
Shane Barker
A Digital Strategist, Brand & Influencer Consultant, Dan is also an instructor at UCLA and an international speaker. A contributor to publications like Salesforce, Yahoo Small Business, and Marketing Profs, he is also an active member of Sacramento start-up culture and blogs regularly.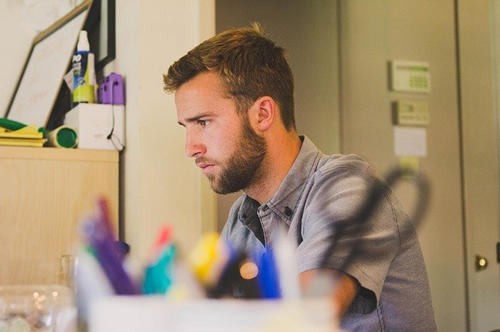 IndeedSEO
A specialist in SEO services, this agency based out of India offers a range of services from link building and content marketing to PPC campaign management. Their team of experts has delivered over 1000 plus projects to date and work with businesses around the world. 
Studio45
Based out of Ahmedabad, India, this award-winning agency was started in 2007. Besides offering affordable SEO services, the agency also offers a bouquet of web design & development, content marketing, and social media marketing services. 
ViralChilly
An SEO agency based in Jaipur, India, ViralChilly is based on extensive market research and performance-driven methodologies. Launched in 2015, they have delivered 148 projects to date and served over 100 clients.   
SEER Interactive
This Pennsylvania-based agency positions itself as a "data-driven" digital agency, which grew from a one-man search firm in 2002 to a 150 member team, today. Offering a range of services, the company has a community-based culture and looks at SEO through the lens of consumers, and their search interests.
Aaron Wall
A veteran of the SEO world, Aaron is the founder of SEOBook, a business offering SEO training programs, a range of SEO tools and resources, video tutorials and community support. The platform offers a 7-day free trial course, and access to a community of SEO experts, learning and growing, together.   
Bill Slawski
Director of SEO Research at digital marketing agency Go Fish Digital, Bill joined the SEO world in 1996. The agency comprises a mix of technical marketers and creative thinkers doing cutting-edge work in the digital space. Bill is also the author of the SEO By The Sea blog, where he writes about patents and white papers from search engines. 
Kristi Hines
A blogger by passion and profession, Kristi is a thought leader on SEO, social media, and Internet marketing. Her platform Kikloni is a treasure trove of easy-to-consume but sharp, insightful, useful resources and articles for businesses, bloggers, and publishers looking to succeed at SEO. 
Searching For The Right Fit
There are tons of ways to get your SEO strategy right. You could look at an SEO consultant or agency, a full-stack digital marketing agency, or go the DIY community-based training route. Just make sure you hire SEO Expert partners wisely, keeping your budget, company culture, and timelines in mind. 
About the author: Sheryl Jones
Sheryl is the Sr. Marketing Specialist at Uplers who has a great experience in designing well-defined user journeys across the digital marketing domain. She leverages her digital marketing expertise to help businesses draw significant ROIs.