Reddit is a popular choice for businesses looking to create brand consciousness and consumer traffic. If you are looking to attract an audience to your website (or links to any content) using Reddit, what you first need is upvotes on the posts you create on Reddit.
Reddit works like a bulletin board, and you need to place yourself up there to be prominently visible if you want to attract Redditors to your site. The way to this is to get people to upvote you over others who have the same target audience as you. After all, every possible niche already has content posted on Reddit.
This is not easy as it sounds. To get real people to notice you and give your content an upvote on Reddit, you have to invest your time and effort in building your presence as you would on any community interaction-sites. Unless you have an organic engagement, you will not be able to use Reddit to drive desired website traffic.
In addition to organic engagement, you also need to know what works best for your marketing. Different websites offer different nature of services. You may be a blogger looking for a larger audience, or you may be selling physical products. Depending on what kind of business you are, your brand-building strategies to buy Reddit accounts will be slightly different. At the end of the day, what you want is to build credibility and get yourself a trusted follower base that will not just bring your content upvotes but also get your website audience traffic consistently in the long-term.
How Can You Increase Traffic to Your Website by Using Reddit?
Despite the different marketing ploys, there are some tricks of the trade that work well will all Reditters. Here are a few tried and tested ways to use Reddit to your advantage and bring yourself the required brand presence online:
Be Active on Reddit: A sure way to trend is by being socially engaged and contributing to Reddit organically yourself.

Check and engage with new content – Leave comments on each other's posts. You will likely receive responses and generate interest in them to check your posts out.

Start discussions that make users naturally inclined to check your post out – Indulge in soft selling. When you make people curious about what you are talking about, chances are your views will simultaneously leave upvotes on your posts when they check it out.
Keep yourself engaged with trending topics – Find your voice among others in popular topics. Contribute to the discussions and make yourself relevant. This will draw others in the conversation to check your feed out too.
Post well-researched content – Post plenty but make sure what you put up reflects that you have done your homework and put much thought into the content. Word your caption to inspire discussions, so your post becomes a hub for conversations. The upvotes will arrive simultaneously. Visual content tends to do better than only verbal ones.

Be civil – Criticise, review and evaluate others but keep your language civil. Respect others and disagree when you need to. Do so with politeness and dignity. That said, be sensitive to irony, slapstick, and satire. Be aware of the genre of the post or the conversations before taking offense to anything.

Be responsive to comment – Respond to all those who leave comments and messages for you. Treating others as individuals will generate genuine engagement with your posts.

Join Subreddits: Your target audience is concentrated in subreddits around your niche. When you join any subreddit, be sure to read and comply with their rules, especially self-promotion rules. Never post without being aware of finer details, as you could end up being moderated out of the group's posting. Once you have joined a subreddit, engage in threads put up by others. Comment and upvote, build trust, and understand the environment you have just entered. Post your content once you have tested out the subreddits well. Keep your engagement organic to encourage fellow Redditors to engage with your content.
Moderate Subreddits: While getting into subreddits brings more engagement to you, you will likely have an even better audience response if you become a moderator of a subreddit in your niche. The process of becoming a moderator of an established subreddit can take a while, though. Apply to become a moderator in a subreddit that you feel is most conducive to your on-platform activities. If you become approved, you can have some significant advantages. Your posts and comments in the group are a way for people to gauge your credibility. When you earn trust, your activities get upvoted, and people are curious to visit the links you post. Your moderator status gives you validation as an authority in your niche. Moreover, fellow moderators are less likely to bump your posts down. Remember not to abuse your status and post responsibly to maximize your moderator designation. Remember that being a moderator can be time-consuming, but it does pay off by increasing traffic to your website.

Focus on SEO: SEO-optimized content will gain your posts a higher rank on Google searches. This means more visibility for your upload. Remember to keep the SEO keywords relevant to your content or you may end up attracting more downvotes than positive exposure. You must factor in user-friendliness as you go about creating an SEO-optimized post. It is not enough to get users to arrive at your website through keyword searches. Your visitors must find your site easy to navigate, stay on and engage with. If your visitors do not spend much time on your page and do not engage with its content, the data might impact your SEO ranking negatively. Bounce rates and broken links are two other important factors that can negatively impact your SEO ranking. Hence, while tailoring your post, consider the effectiveness of the overall content. Do not neglect website usability in the eagerness to boost SEO.

Keep Your Titles Creative and Witty: Redditors are generally seen to prefer humor in posts. Creative and original ideas get the most upvotes. When you create titles for your links, keep the context of your post in mind as what you label. It will set the ground for the possible tones of discussing your post invites. A good title tells the reader what to expect from the post at a glance. Headlines should also reflect keywords, so they turn up more frequently on searches. While you are doing this, ensure that you have proofread everything before posting. Redditors love roasting grammar errors, and you certainly do not want that kind of publicity to generate traffic to your site!

Cross-share Strategically: Strategic sharing across social media handles will bring traffic to your site from a larger audience. Share on several subreddits as well as social media platforms. You can use apps to automate the post-scheduling process to keep your marketing strategy organized.

Run Targeted Ads: Poorly researched target audience behavior can lead to low ROI despite substantial investments in network ads. Take note of what your overall addressable market is. Highlight what sub-groups here are likely to be the ideal audience for your content/site. Once you figure this out, you can proceed to market Ads. You must be sure of what you want to campaign, when, and how before you even get that ad copy ready. Invest wisely, and you will find the desired traffic drawn to your site. Reddit Ads have a step-by-step procedure of analyzing what you need to focus on and how. Understand its best practice solutions and scaling to need benefits before investing.
Use E-mail Marketing: Using an e-mail list and marketing via messages will help you reach interested audiences regularly. They will be informed every time you put up something new, which will draw them to visit your content. This is likely to give you quality conversions and upvotes that will further push your google analytics up.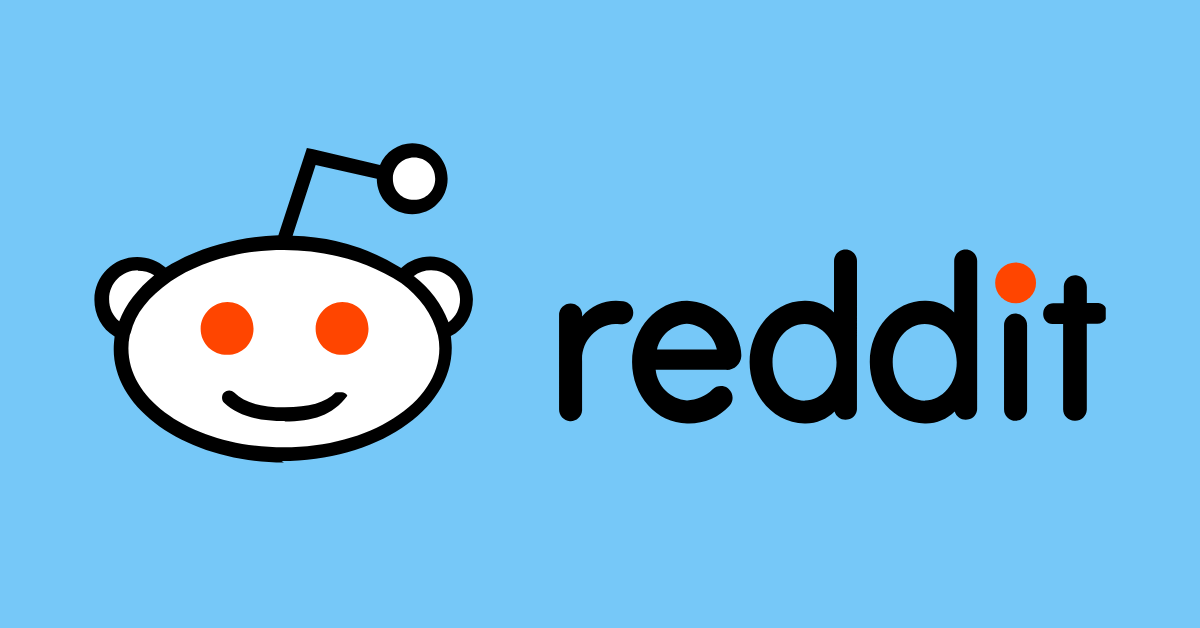 Get into Karma Bombing: Redditors collect karma points on their engagement onsite. "Karma bomb" is what happens on Reddit when you respond to a possible top comment almost as soon as that comment is posted. Timing matters here. When the comment gets upvoted, your response also receives Redditor upvotes because of its visibility around the comment. You have to learn how to choose which one will work best with the audience, as downvotes can make your comment spiral down alongside too. People usually upvote what they want others to notice. This does not always mean that what gets upvoted a lot is correct or in good taste. This is why the fear of a backlash will permanently be attached to any comment. For instance, a sexist joke may get upvoted because of its humor, but it may be insensitive to the female Reddit Communities. The same comment might face an onslaught of downvotes too. What outweighs the other is a matter that cannot be predicted outright. If you are not afraid of risk-taking, engage in attempts to karma bomb. This is a great way to bring yourself visibility and traffic.
Buy Real Upvotes: Most Redditors buy reddit upvotes to bring desired engagement to their content. Buying upvotes is a great marketing strategy if you wish to reach a broader range of viewers. Real upvotes from real customers can bring traffic to your links and sites. Some of it can also convert into sales. Organic upvotes build up your Google rankings, too, and make you more discoverable on the search engine. Hence, it is not a bad idea to buy upvotes now and then to give your online presence a boost. The catch here is to invest in real upvotes. Trusted services provide organic upvotes. Bot upvotes will merely increase your upvote count. It does not translate into any real engagement and hence does not generate much traffic to your site. But gradual upvotes can earn the trust of Reddit users.
Focus on Quality: You must remember that upvotes are a means to an end. Getting upvotes on Reddit and becoming popular on the platform are not your ultimate goals. You want users to step out of Reddit and onto your personal pages. You want them to engage there, make purchases if you are selling anything, and return there frequently. For this, you have to convince fellow Redditors that you have quality content. Posting poorly worded and unedited content on your Reddit account reflects poorly on the quality of your planning and execution skills. It also raised questions about the quality of your site content. Keep your content relevant and be attentive to the responses generated. Authentic, honest, and well-thought-out posts will gain traction on the site on their merit. You will see natural upvotes and positive comments rolling in without your having to purchase either. More importantly, concentrate on adding value instead of taking a hardcore marketing approach. Redditors do not take kindly to spamming and gimmicks. Bring your genuine self to the discussion and add your style of conversing with fellow Redditors.
Conclusion
Thus, you can successfully attract traffic without spamming. You can drive up traffic to your site using the powerful platform of Reddit at minimal financial investment. It is possible to do so without making any financial investment at all. You must be patient, hardworking, and possess the ability to treat time spent on Reddit as an essential business investment. You must keep your goals in focus and evaluate your process in achieving them.
Treat your engagement on the platform as marketing strategies, follow up and revise your operation method as and when needed. Above all, treat fellow Redditors like the real people they are. You will find them responding likewise. Your content and your links will both see an increase in traffic then. So, put on your thinking cap and get your karma rolling!