What Marketing Work to Outsource and What to Do Internally 
To outsource or to do it internally? That is the dilemma most marketers are facing.
There are factors that force you to outsource some marketing tasks. First off, startups that cannot hire an in-house team find it economical to outsource. 
However, freelance marketers and professional SEO experts are expensive and not all startups can afford.
Established businesses can afford professional freelancers but most of them have an in-house marketing team. This allows them to outsource some tasks and carry out others in-house.
What to Outsource
1.
 

Web Design and Site Maintenance

Your website is the face of your business. When people think of your brand; your website might be one of the things that come into their minds. Therefore, it needs to not only look impressive but also be friendly to your visitors.

Your business might not need a simple facelift but a complete overhaul. It starts with choosing a responsive website design and adding different SEO elements to make your website more visible on search engines.

Today, any business worth its salt will invest in thorough research before creating or renovating a business website. This research includes market dynamics and analytics, keyword research and much more. After the research, you need a creative designer to bring everything to life.

It is easier to outsource web design and maintenance tasks than to have an in-house team. It is not every day that you need a designer; this means an in-house team will be an added cost. 

However, you need to choose an experienced professional freelancer and stick to them. When you stick with one designer, you can get discounts on services and consistent quality. Again, the designer knows the intricate details of your website.
2.
 

SEO and Site Diagnosis

Chances are, you are busy creating new products for your customers and have no time for SEO. This happens with most business owners.

However, what is the use of a good website and great products if no one can find you on Google. Searching a specific keyword on Google can show millions of results. Your business needs to stay on top of such competition. To do that, you need the help of an SEO expert.

Search engines are always tweaking their algorithms. Today, Google has developed their algorithm to include voice search. Because you are busy to follow these changes, you should let a freelancer do it for you.

SEO starts from site diagnosis. This is done to identify where your site is failing. This is done by looking at different website design aspects and at site analytics. After diagnosis, you establish SEO goals and objectives like choosing the keywords to rank high for.

Since SEO experts do this every day, they know what to change and what not to change. Just like web design, SEO is not a task you do every day. Therefore, an in-house team is not needed. The search engine optimizer you hire will be offering you insights on what to do every day to keep your site ranking high.
3.
 

Influencer Marketing

It takes time to establish authority on social media. While your business may have social media accounts, building your numbers to hundreds of thousands will take time.

Before you get the numbers you can use influencers, people who have a huge following online, to market. According to a market study, influencer marketing brings about $6.50 for every dollar spent. 

The study continues to note that businesses are spending more money on influencer marketing as profits rise. According to this study, 51 percent of marketers find it easier to attract customers through influencer marketing. With these impressive statistics, there is no reason not to use influencers.
For big brands, choosing an influencer is a cinch; it is the likes of DJ Khaled or LeBron James. Small businesses do not have multimillion budgets to hire these celebrities. These small businesses can get influencers and micro influencers on Twitter, Facebook, and Instagram.
Microinfluencers may not be celebrities but people capable of influencing buying decisions. They may not have millions of following but they have enough to shift your marketing scales. Startups should consider micro influencers.
4.
 

Creation of Digital Ads for Paid Campaigns

Facebook is a great place to fish customers. However, the recent algorithm changes on Facebook have made it hard for businesses to reach their customers through organic posts.

You might have thousands of customers but only a few see your organic posts. This is where paid marketing comes in. With the billions of Facebook active users, you can leverage the paid marketing options to get higher.

To be successful in paid Facebook campaigns, you need creatively crafted ads. A freelancer will identify keywords, both long and short tail, create beautiful ads, optimize your landing pages, test different ads and create reports on results.

Freelancers help you identify the best opportunities for PPC marketing and engage your customers. Facebook offers targeted marketing by categorizing your customers based on certain demographics. These include age, gender, location and interests among others.
5.
 

Social Media Management

Do you have time to manage your social media accounts? Most business owners have little to no time left for managing all social media accounts effectively.

While you may post regularly, following up discussions on social media while still managing other aspects of your business might be a challenge. You do not have to sweat it; hire a freelance social media manager.
What to Do In-House
1.
 

Content Creation

Your voice becomes a signature to your brand. People trust you when they hear from you. No matter how busy you are, you will always create the best content for your business. 

Why? 

No one knows your business better than you.

Content creation is an everyday affair. Bloggers and business owners are always looking for fresh content ideas. Here, a business can hire an in-house team whose main responsibility is to create content. Unlike other tasks that come and go, the content will always be created.

Some businesses hire freelancers to create content for them on a contract basis. This ensures that they get the same quality of content, with the same writing voice, for a long time.

Many successful blogs and businesses online have in-house teams creating content. A good example is PBNpilot.com where most of the content is created by the founder, Andy Hughes.

Creation of videos, podcasts, webinars and other engaging content is better done in-house. It is from these content that customers know you and your brand more.

Irrespective of all the benefits of creating content in-house, there are still businesses that succeed by outsourcing. If you outsource, make sure to optimize the content to match your brand.
2.
 

Customer Support

Customer support is a great part of a successful marketing strategy. But not all marketers see that.

For you to successfully retain existing customers, you need to offer seamless customer support. This means having an in-house team whose duties are customer support. This includes answering calls, emails, social media messages, updating support tutorials, guides and much more.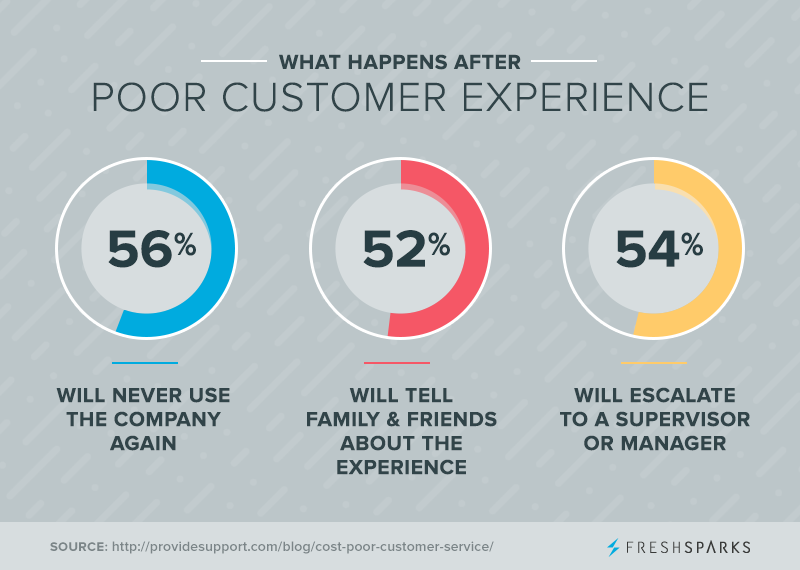 A freelancer is a stranger to your businesses; they may not know the intricate details of how you operate. This way, they are not best suited to offer customer support.
Your customers need instant responses when they reach out. As a businessperson, you need to analyze questions from your customers to better your services.
3.
 

Live Updates and Product Launches

You might have a social media manager but live updates need to be done in-house. You may not have real-time communication with your manager which means you are better off posting the updates.

Product launches and live updates attract a lot of questions from your followers. Granted, you need to be there to answer the questions amicably. This will help you keep your audience engaged and give them all the information they need.
4.
 

Email Marketing and PPC Campaigns

It is your duty to engage your customers one on one. This is why email marketing is better done in-house. It is through emails that you announce new products, send newsletters, attracts prospects, and alert your subscribers on new posts.

With the advent of email automation tools, there is no need to outsource email marketing. Even when a business does not have a marketing team, through automation and sparing a little time every day, a business owner is able to successfully carry out email marketing.

While freelancers can create ads and banners for you, they should not manage your PPC campaign. Get analytics and optimize your PPC marketing strategies.
Conclusion
You cannot have an in-house team that does everything. Again, you cannot hire someone for a long term post for every marketing task; it is not economical. Marketing agencies and individual freelancers help you get through marketing easy.
Freelancers will help you stay on budget and get skills you would otherwise not get from an in-house team. On the flipside, it is not easy to manage freelancers and control their quality. An in-house team is easy to manage; you can control quality and even have access to their services fast.
Each option has its pros and cons. Marketers combine outsourcing and hiring an internal team to get the best of both worlds.
Catherine Park_Author BIO:
Catherine Park is a connector with Caffeinated Projects who help businesses find their audience online. She loves writing and is fascinated by the role information plays in today's ever-changing world.