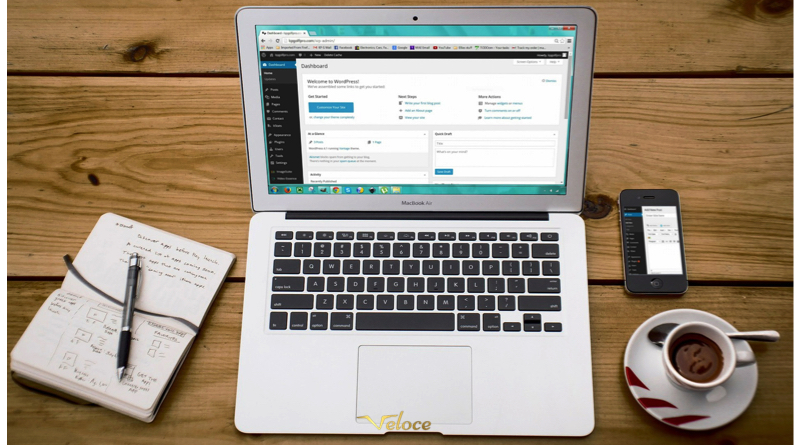 Content is the oxygen to all great marketing and communication with your customers.
If you want to get a message out, you need to have content. And you need to communicate with your target audience with the right types of messages that appeal to and resonate with your target audience.
Over the years, the way we communicate, whether two-way communication or one-way communication has been revolutionized many times over. In this article, we'll share how to make a free website for a small business.
Starting with the written word in books, to the telegraph, to the radio, to the television, and now to the digital era which has opened up an incredible amount of new communications channels and ways for you to reach your audience and convey a message.
Blogging, video content, written texts, images, and so much more are at the tip of your fingers.
Social media has exploded in usage and popularity over the years, making it a tremendous marketing tool for the businesses that learn how to leverage it. But at the same time, what really cannot be neglected is the quality of your website. Once you've figured out that part, it is time to take the next step to make it successful.
Integrate amazing content on your website
If a great website is a foundation for any successful business online, your content is the core of a successful online strategy.
It is crucial that your website works flawlessly and also looks good, but to communicate with your audience, you need content. There's no getting around that. But there are different ways to do that, a
Using Ning, you have tremendous opportunities for Advanced content management that allows you to manage and create the content that truly matters, and impacts your audience in the way you want.
Unfortunately, far too few companies pay enough attention to the content on their website, at least when considering just how crucial it is for online success.
So let's have a look at the different ways Ning can help you create and integrate content for your website:
Blog and Articles
Having a blog and writing articles on your website is something that all business should have. The benefits of having a blog and actively working with to produce content is something that comes with so many undeniable benefits that it would be foolish not to have it.
Not only does it give your business an excellent way to communicate with your audience, but it also helps you rank better in search engines, communicate with your audience, and show that your site is very much up and running and not dead.
Having a blog also allows you to share your knowledge and experience with the world.
With Ning, you can effortlessly and easily integrate a blog section on your website.
Forums
Creating a forum on your website is a really good way to engage your audience. At the same time, it is an underrated thing to integrate on your website to keep your visitors on your site. Best of all, creating a forum means taking advantage of your audience and getting them to create the content for you. Your website visitors will create the content for you, and by having a forum, you'll be able to build a community around your business of devoted fans. And if you've read our article on building a community, you know just how valuable this is.
Groups
Ning allows you to create groups on your website, and by having groups, it allows you to manage your community, and this builds on what I said earlier. Again, this is something that not many businesses think of when setting up their business, and Ning makes it effortless for you to integrate it.
Polls
Polls and surveys are a really valuable way for your business to collect information and take appropriate action based on the information you gather.
Events
Organize engaging events to strengthen your community.
Audio
Another great and underrated content type that you can integrate on your website. Share music, podcasts, and other audio content.
Video
If you've seen the marketing statistics of videos in marketing, you know just how powerful and effective it is. Upload your videos, integrate with YouTube and Vimeo with Ning, and keep your visitors glued to your website.
Photos
Share memorable photos and other images with your community.
Social Networking
Now that we've gone through the different types of content that you can integrate on your website, it is time to touch on the topic we mentioned earlier in this article which is social media.
Setting up your site is simply not enough for you to succeed with your website. After all, the purpose is to get people to visit your site, and in order to get people to do so, you need to promote your website.
One way to promote your website is social media. With social media, you have the ability to reach millions of people if you just learn how to use it effectively.
These three ways will help you spread the word about your business using social media, and Ning helps you with integrating them:
Social Sharing
Share your posts on social networks like Facebook, Twitter, and others. When you get people to visit your website, you want to take advantage of the exposure they can bring to you. Therefore, integrating social sharing buttons and posts to encourage your visitors to share content from your site is a great way to boost your exposure. Social sharing buttons are both easy to integrate but also extremely effective.
Social Log in
Let visitors sign in to your website using their social accounts.
Follow Option
Send users notifications about the latest activities and posts on your website. A lot of people visit a site once, and then you never see them again. Therefore, you want to encourage your audience to follow you on social media so that you can continue to communicate with them over and over. As such, including a follow option is a great idea to get people to start following you on social media.
Business Tools
Ning offers an array of different business tools which are all essential elements of a successful website, and parts that you simply shouldn't neglect if you want to succeed with your website.
E-commerce Platform
Monetize your website and start making money. The best way to monetize your website is to set up an e-commerce platform. Unfortunately, not all website owners have the skills necessary for doing so, but with Ning, making so it extremely easy.
Accurate Analytics
Keep track of your visitors, activities, and conversions on the website. I cannot emphasize just how important it is to measure and evaluate your analytics. Only when you know how the reality looks, you can take accurate and appropriate decisions accordingly. Through Ning, you get access to valuable analytics that allows you to take well-planned decisions which will propel your business forward.
MailChimp Email Automation
Launch effective email campaigns and manage automated email lists. Email marketing is still very powerful. Through the integrated email automation on your website, you have a direct communications channel to your audience.
Broadcasting and Private Messages
Keep members updated by sending messages to individual users or entire groups.
Support
Having great support is necessary for running a great website.
This allows you to get help with any inquiries you may have at any time. 
When it comes to customer support, Ning offers the following:
24/7 Customer Support
Our professional support team is always ready to solve your problem.
Help Center
All guides and manuals you need are gathered under one roof.
Creators Network
Get in touch with NING team and other network creators.
Live Chat
Ask your question right away and get the reply immediately.