Netflix is one of the largest streaming platforms we have in the world. It was launched on the 29th of August 1997. Since then, Netflix has only grown. It has a library filled with all sorts of genres you might think of. Netflix Makes sure that its subscribers all nowhere near being disappointed.
They have signed distribution deals with media companies so that their shows can be available on Netflix. Netflix also does produce its shows and movies known as Netflix Originals.
Unfortunately, Netflix is not free and doesn't offer free trials. But their plans are fair and affordable. One can decide on which plan to choose from, plus you have the freedom of canceling if you decide otherwise. By signing up for Netflix, you will be able to take advantage of the best TV shows to watch on Netflix. Shows that will keep you entertained throughout.
Netflix is a successful streaming platform reason; it is widely recognized around the world. There is no doubt that their marketing strategy is one of the best in the business industry. If you are a businessman, you can learn a lot about how Netflix does its business, especially when it comes to content and how they deal with the growth of the audience.
Netflix, do know how to market their content. And it is one of the companies that one should pay attention to, especially if you run a business. Here, you can learn how Netflix advertises itself on social media platforms and how they approach their content.
True, you may not be in the same field as Netflix for the media business. But there are skills that you can learn from that field that you can apply to your business for better growth. For example, if you happen to be a content marketer, be assured of learning a few things on marketing while you pay close attention to how Netflix market their content.
Below are the 4 best content marketing lessons to learn from Netflix.
Make Original Content
There is nothing that will bring the audience to you than interesting original content. And this is the reason why Netflix always spends a lot to acquire original content. They started investing in original content in 2013 by making shows that were based on the basis of their customer's data.
By doing so, Netflix was a step ahead of its competitors. One of the shows that gained a lot of views was House of Cards, a Netflix Original. To watch the show, one must subscribe to Netflix.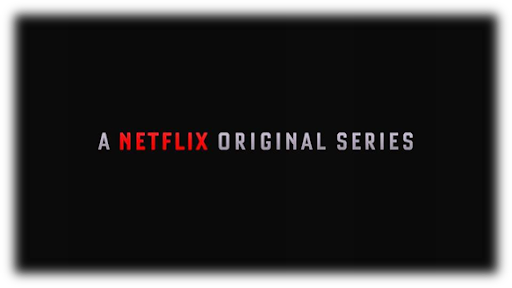 Some other companies may have the right to air Netflix original films this is because of deals that were made before Netflix was present in that country. But Netflix sees it as a way of free advertisement.
For an entrepreneur, it's a good idea to invest in original content that has brought positive feedback from their audience. Doing so will always grow your business and that of your audience.
Connect with People Online and Offline through Multi-channel Marketing
When Netflix started, it was delivered through DVD service.
As technology continues to advance, Netflix has never been left behind. The company has made everything possible to make its content available on almost every device.
Devices such as smart TVs, computers, Smartphones, and Tablets already come with the Netflix app already installed. Making it easier for everyone to be able to watch and access Netflix anywhere, either indoors or outdoors.
Netflix does everything possible to reach their audience, wherever they are. They are interested to learn about how their audience feels about their content. They have joined social media platforms and launched multiple social media campaigns so that they can get full audience engagement.
Joining social media has played a major role for Netflix, especially regarding advertisement.  Netflix pays for ads, thus reaching many people worldwide who use social media platforms such as Facebook, Twitter, and Snapchat.
The Netflix marketing team does an outstanding job when it comes to advertising their content. In addition, they came up with creative ideas to use for different social media platforms.
If you have a business, you can learn how Netflix advertise their content how they use ideas to advertise on different social media channels. Multi-channel marketing can help your business reach people wherever they are, plus it is the best way to engage them on what you offer.
Make Engaging Emails
Netflix uses engaging emails that have interactive content that is animated. By using this advanced technology, Netflix has taken advantage of it by creating engaging content. In addition, Netflix uses email standard templates that help them maintain branding to its messaging.
By using GIFs, they get the viewers' attention, leading to them getting promoted on social media or by word of mouth. There, they promote series and movies that are upcoming or the ones that one shouldn't miss out on, including the best TV shows to watch on Netflix.
Netflix's marketing team has made it possible for their emails to come with interesting designs. Designs like that of a show and coming up with follow-up of content about the show. The strategy has brought positive results, as some of the shows look entertaining. Leading viewers to subscribe. 
Always be willing to take risks; Netflix's email advertisement was a risk, for the emails they send can easily be ignored for they look like spam. But once you open the email, you will see animated content that introduces you to the show that is being advertised. And a message encouraging you to watch the show.
Email marketing is another way you should use to engage many people. All you need to do is make sure that they are valuable and the message is straight to the point.
Keep Data Records
Analyzing data helps Netflix to track your browsing history. They can detect the genre of movies and series you like using data and analytics. Enabling them to know the kind of content that they will recommend to you.
Data analysis will let you know what content people are interested in and use it to your advantage before competition arises.
Conclusion
Those mentioned above are the four best content marketing lessons to learn from Netflix. Netflix is successful at what they do especially when it comes to marketing their content. So, following their steps will only lead your business to success.