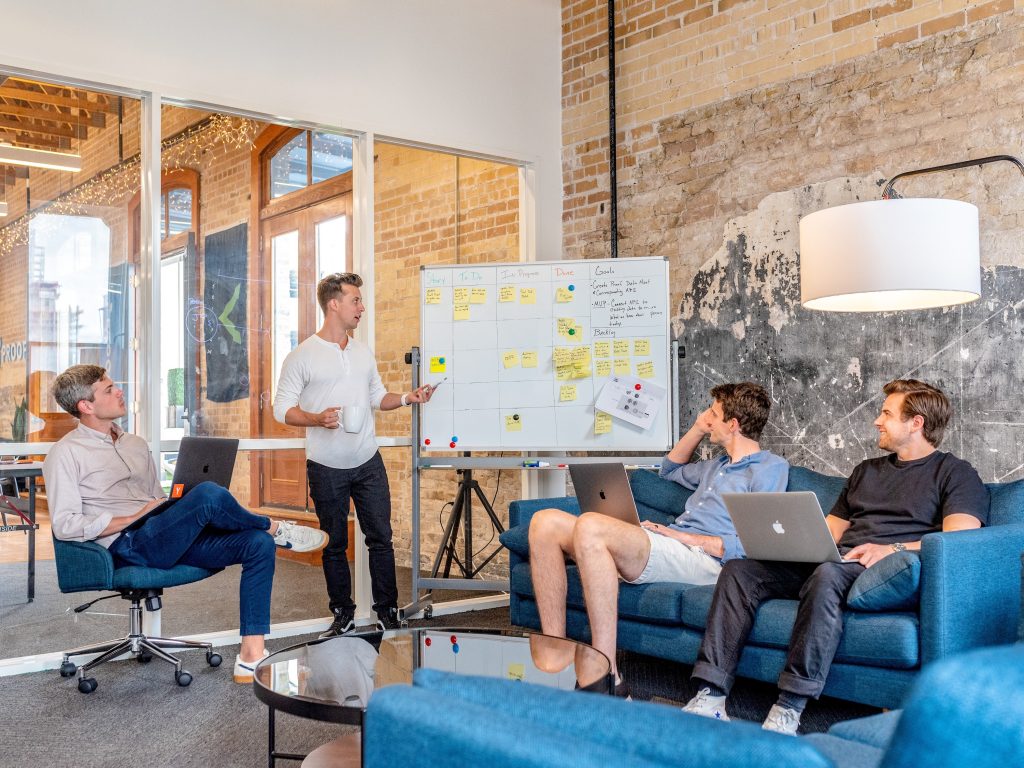 There is no need to tell you that the world of employment is pretty bad these days. The job market is dysfunctional, leading to high unemployment and low wages.
And because of this, you may be thinking about supplementing your current job with another side job to get a decent salary at the end of the month. If so, you're in luck because that's what we're going to talk about in today's article: some valuable tips on starting your first side job.
Although it is not the optimal solution for everyone, a side job is a valid option for many people who are eager to get to work and are not afraid to increase their workload to have a better future. So, if you are one of them, let's get down to work!
Side job as an employee or self-employed?
The first thing you need to clarify when thinking about a side job is whether it is going to be a freelance or an employee side job. Since the job market is so bad, you will usually pick self-employment. This is entirely legal, but you will have to follow the steps and rules set by the state you live in to follow all the laws.
On the other hand, if you want to work as an employee in another job in addition to your current one, you will also be able to do so and, in this case, the number of aspects to take into account will be less, because many of them will be the responsibility of the employer who hires you. But, as we say, with the job market at such a low ebb, this is probably not your option.
Reconcile schedules
After the above, you will have to juggle schedules. And while this is especially important when working for someone else, it's also something you'll need to consider if you become self-employed. One of the hardest parts of having two jobs is being able to juggle the schedules of both.
Let's say you have your base job, where you work in the mornings. In that case, logically, you will have to look for another one in the afternoons. But what if working in the mornings means finishing work at 2 o'clock, and in the afternoon job you also have to start at 2 o'clock? It is obvious that you will not be able to do both jobs, if only they are not remote ones. So you need to pay close attention to this point.
The solution to this is usually to look for a part-time job like the one professional essay writers have so that you can come in at, for example, six o'clock in the evening and leave at ten o'clock in the evening. If you choose a self-employed side job, you will be able to choose the hours you work, so this is less of a problem. However, be aware of the times clients will want you to work because it may be relevant.
Have clear financial goals
If you are going to take on a side job, you should be very clear about your financial goals and accounts. You shouldn't go into side hustling if you don't have healthy personal finances. Why? Because you may be working 50% more when you don't need to. And remember that life is something that never comes back. So it shouldn't be the priority.
Moreover, if you start working more without having cleaned up your accounts and having a proper mindset, you will likely not make ends meet, no matter how much you increase your income by 50%. Why is that? Because your problem is not in the money you earn, but in your management of the money once you have earned it. Therefore, the first thing you should do is clean up your accounts.
If you still need a side job after cleaning up your accounts, take it. But don't do it before you have cleaned up your accounts. Also, having your accounts in order will give you a much clearer idea of what kind of work you need. Maybe you don't need that four-hour salaried job, because a couple of hours in the black is more than enough. Having your accounts in order will give you a better understanding of your situation.
Consider the state's share.
Of course, whatever work you do, you have to think about how much the state will take. And bear in mind that when you go from having one payer to having two, things can change enormously (and for the worse). So consult a good manager to at least get things clear at the beginning and be able to do the math right. You don't want to have a second job and be wasting four hours of your life for a pittance after paying the associated taxes.
Consider using additional finance (if self-employed)
If you are setting up a freelance business to complement your offline work, consider using financing to start up that business. For example, you can start with microcredit. If the business you are going to develop is a small one, such as a gardening or plumbing job, where all you need to get started is a few tools, microcredit can be a great help.
If the venture you have in mind is larger, it will not help you. But if you are going to undertake something more extensive, it is probably not a side job, but a job to which you have to dedicate all the hours of your day. And, of course, this option does not work either if you plan to get a side job as an employee.
As you can see, setting up your first side job is relatively easy. All you need is a clear idea of what you want to do and a willingness to work. If you have those two things, everything is easy to overcome after that. And the consequences of taking this decision will be very positive: You will be more financially comfortable, and your future will be more prosperous.