How You Should Use Instagram Direct Messages
Instagram Direct messages are a great to build connections, trust and friends but how should you use it in order to get the most out of it?
I use Instagram DMs everyday to connect with like-minded people and accounts with similar niches as me. It has gained me a lot of knowledge and contacts and most importantly-trust.
In this article, you can read about How You Should Use Instagram Direct Messages.
If you don't know what Instagram Direct is, I recommend that you read What is Instagram Direct message? first.
1. Create trust through deep connections
Instagram DM is a great way to become a little more personal with your audience separately. By taking the chat from the comment section as before, you can now have more genuine, deep chats that creates trust and loyalty. Now, you should of course not do this with all your followers since it can be a bit time-consuming but most Instagram pages have a few loyal followers that comments all their photos and engage with their page. Do you recognize yourself?
This is a great opportunity to use Instagram DMs in order to learn a bit more about your audience in order to build trust which can lead to sales and great reviews.
You might have noticed that sometimes people Direct message you instead of the other way around and this is a brilliant time to start a little chat and make them deeply interested in your page/brand.
2. Get feedback
Instagram Direct message is a fantastic tool to understand your audience better and learn a bit more about them, what interests them and what they like about your page. Contact loyal followers of your page, ask them what they think of the page and what they think can be better.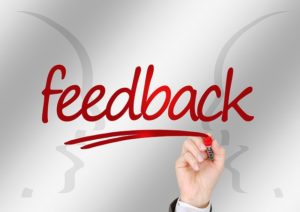 You might be a little blind when you are running your page but getting insights from you followers is great in order to localize problems and improvement points. An important thing to point out is that you shouldn't go into defense mode when asking these types of questions. Instead, see what you can learn from your followers and take notes to see what you can do to improve. It might just help you and you page's growth.
3. Connect with people in the same niche
You can always learn from others. Connect with accounts that is in a similar niche as you and has around the same amount of followers. Usually, too big accounts tend to not have time to read and answer all Dm:s that they get.
Ask the how things are going, what they are doing to grow, if they have any tips etc. these kinds of conversations can be more rewarding that you might think and you ca learn a whole lot from people who have gone through something similar as you. Maybe they can provide you with some secrets of theirs even.
NOTE: When sending Direct messages, you should not use different Dm automatizations that auto sends Direct messages as people starts following you etc. Some people say that these bots are a great way to connect with your audience but first of all, they are not allowed by Instagram which means that you can get blocked or banned. Secondly, they can make you seem very ignorant and self-centered since it is very clear that the message hasn't been sent by a person.
Instead, send genuine messages that comes from the heart because these are the ones that will hold the most value.
Are you using Instagram Direct Messages? Have they created valuable connections?