Effective Ways to Build Backlinks
Building backlinks is a great way to increase your website's authority and ultimately rank higher in Google. By having lots of high-quality backlinks, you can improve your search engine rank and get more website visitors.
In this article, you can learn about Effective Ways to Build Backlinks
1. Guest posting
When guest posting, you are writing articles for other websites. As a return, you can place your website link in the bottom of the article. If you post your articles on a high-authority blog, the results will be better. However, the link that you drop will both gain you direct clicks and improve your SEO.
2. Internal linking to your website
Internal Linking is a key practice in SEO. Internal links are links from one page of a website that leads to another page in the same website. This is done to make sure that the link juice is spread across the website.
Reasons internal links are good:
Better User Retention – Every page in your website has the opportunity to attract the visitor and make him/her stay glued to your site for a while. This is where Internal Linking plays a major role. Retain and engage the traffic coming on to your website by linking to other pages with relevant Anchor Texts.
Indexing becomes easy – It will be easier for Google to crawl your pages and index it easily.
Strengthens your pages – Internal Linking ensures that your website doesn't face Link Attrition.
3. Submit your RSS feed to RSS directories
An RSS feed is a resource that shows the latest content from a source and the main thing about RSS is that it automatically updated. By submitting an RSS feed to different directories, you provide another way for your blog content to get syndicated and to distribute your backlinks. By submitting the RSS feed you will get below benefits: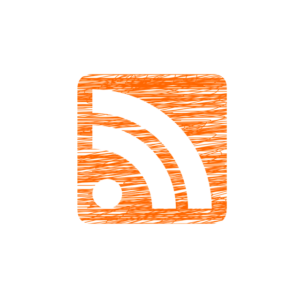 Reaching new viewers through syndication
Improved SEO
Easier way to communicate rather than email
An additional way to communicate with your customers
4. Blog commenting
Blog commenting is a great way to build backlinks for your website and definitely one of the most popular ways as well.
A lot of blogs will let you write your website when commenting and then when someone clicks your name, they will get redirected to your website. Some of these links however don't work as backlinks.
Never just spam your website in the comments because these will usually get deleted after being detected as spam. Plus, they make no one happy.
Your goal should be to provide value in the comments and then, and only then, you might be able to refer to an article of yours.
5. Testimonials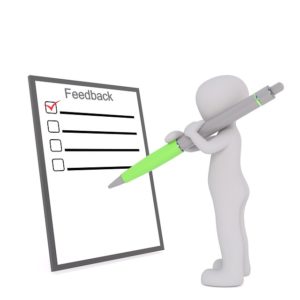 If you review a product and send the company your testimonial (plus a link to your review) they might include it on their own website with the link. This essentially gets that company's SEO team working for you as well. And most importantly- it builds backlinks.
6. Forums
You can include a link to your homepage in a lot of forums and then start posting in relevant sections that you know a lot about (and can add value to) to build up your internal backlinks. This can help pass the link juice from the rest of the forum to your profile and then to your home page.
You can also sometimes add a link to an article of yours in the answer as long as it brings value.
By doing so, you will both increase your backlinks and clicks through the links you are spreading.