Conquer the Social Media Marketing Game with YOUR Instagram Stories in a jiffy!  Instagram stories feature is effectively increasing the traffic of small businesses from 20-40% each year. Manifest your creativity from the nook & cranny of your mind to the reality canvas of Instagram Feed.
Be part of a successful business hub in a year with full-proof Instagram marketing tactics.
Why Instagram Stories Are Important For Business
E-commerce businesses on Instagram are acutely aware of the changes platform has gone through over the passage of years. There was a time when Instagram had a straight forward-single boring chronological feed, allowing only photos.
Now, Instagram is an ever-growing social media application with billions of people using it solely for Instagram Stories with numerous features enabling marketing swiftly. A tool with over 500M daily active stories posted by worldwide users.
One of the prime examples is Brilli: A US-based circadian rhythm lighting company. On Black Friday, they shared an Instagram Story, offering 40% off on $150 purchase, which positively impacted their sale!
 Instagram Stories' filters, effects, and native discoverability have turned its content flow into a personal – albeit – interactive TV network, making it easy coming of age tool to generate photos, videos, boomerangs, polls, Q/As, outbound links, and live streams.
Instagram businesses are making millions of dollars with its product promotion– or anything the revenue marketing is brimming with – feature.
Brands create revenue generated activities using subtle tricks. Instagram acclaimed brands have created a space where they do real-time marketing while:
Interacting with their audiences.
Repurposing blog contents.
Maintaining visibility.
Emboldening transparency
Increasing engagement.
How Does It Impact Your Sales?
The Instagram sale is exclusive to your Instagram followers. Brands use Instagram as just another channel to advertise an existing promotion.
The Instagram storytellers run effective campaigns that increase sales & revenue tenfold. what does ensure your sale increment?
Usage of images with faces
Including multiple hashtags
Tagging your location
Usage of images with people's faces (yours or someone else's)
Calculated time interval posting
Here we have compiled a list of 5 Favorite Apps for Building Unforgettable Instagram Stories:
Unfold
Does Instagram Stories look a little too perfect nowadays?
A friend posted a photo perfectly lined with patterned color-coordinated borders with captions written in flowing script. Another has started posting more than 2 photos in a single Story, each flawlessly proportional with austere text filling the spaces in between.
Sounds like Instagram has launched a minimalist template tool? NOPE!
Many of these too true to be humanely possible creative stories are the courtesy of Unfold. Create cohesive, on-brand content that aligns with your brand as a whole. It is a free, third-party app with a growing user market of 3M. Let us in you on another secret, despite spending zero dollars on their marketing strategy, many of the Instagram models have kick-started their career using this app. Suffice it to say, it is one of the top Instagram trend-setting applications.
Pricing: Free, offers in-app purchases
Availability: iOS & Android
Canva
Have you logged onto Instagram, recently? Why does everything look so captivating?
Canva is a comprehensive tool to create stunning Instagram Story templates for your brand. You can personalize your template with millions of background options, 130 different fonts, and tons of on-brand graphic templates for your Instagram business.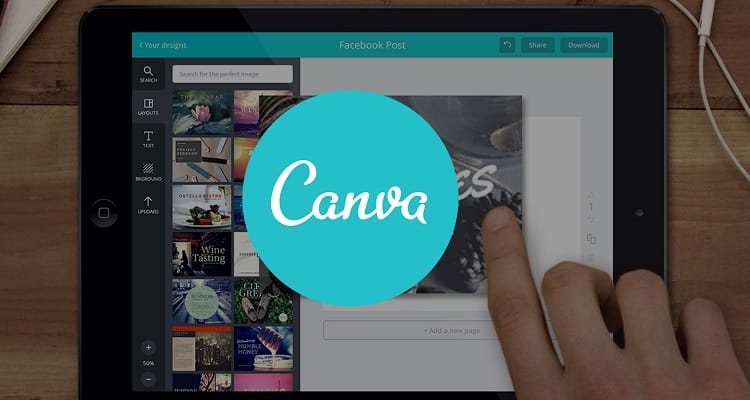 Highlight your Instagram stories with Canva's stylish templates & easy-peasy design looks. Most marketers are fluent in Canva, but if you're a newbie planning on starting out your brand or want to improve your social existing media strategy – Canva is your ultimate savior.
Visual content does wonder in establishing your online presence. With its library of million stock images, Canva helps ignite a fresh outlook on Instagram Stories.
Pricing: Free, offers in-app purchases
Availability: iOS & Android
Adobe Spark
Adobe Spark templates make it easy for you to self-brand yourself with your Instagram stories.  Fasten your seat belts for fun brand-boosting activities with Adobe Spark.
According to statics, Adobe Spark is akin to being a magic portal placing you on the pedestal of Instagram Influencer. Adobe Spark templates help polish DIY designs while pairing it with Instagram native features, such as geotags and hashtags, gifs, and polls to slay the Insta-Game.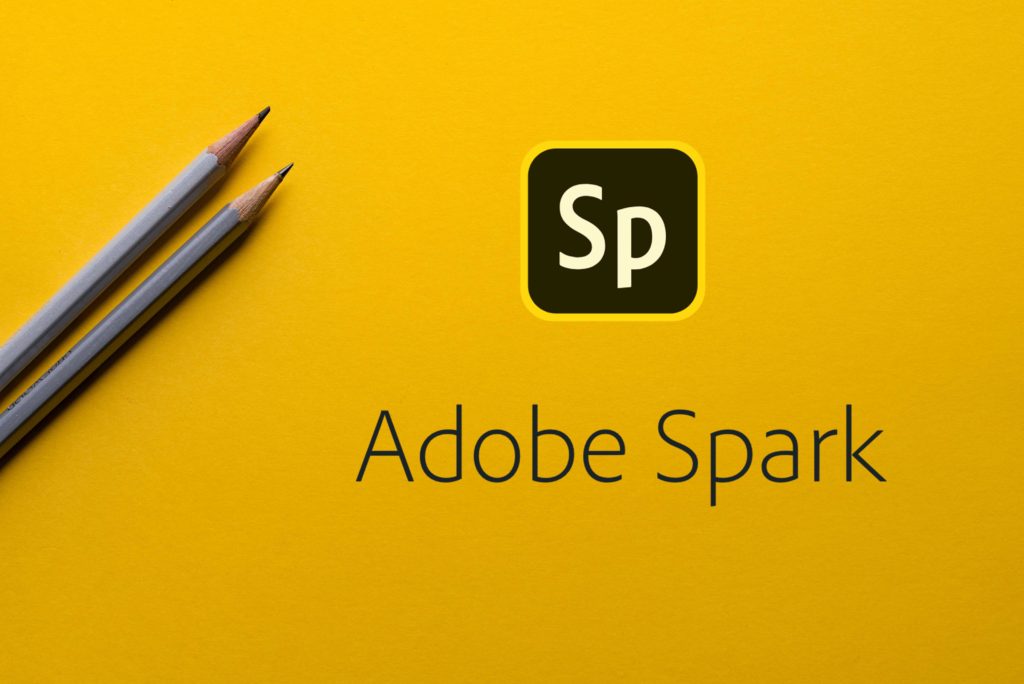 What are the secrets entrances to Insta-Fame courtesy of Adobe Spark? Scroll down!
Clean Instagram Covers to highlight your Instagram Stories. Creates a curated collection on the profile. Benefit? Easy visual representation leading to increased engagement.
Connects all the rendezvous images into a series of endeavors. Benefit? Visually stimulating experience.
Instagram has a vertical video feature with Adobe Spark. Insta users share square and landscape videos by experimenting & pinching the video until it fits. The blurred bars placed on the video can help add hashtags, location tags, stickers & gifs using Instagram's native design ingredients.
Pricing: Free, offers in-app purchases
Availability: iOS & Android
InShot
 'Did you see Ashley's Instagram?' – Joanna
'YES! Which Instagram is it, again, Ash?' – Evelyn
'Haha, I got this InShot App, no rocket science, guys! It enables trimming video clips, can alter the speed of my vids & top it all off, I can import audios as well as videos from other apps/gallery'
InShot is an Instagram Stories enhancer app with various top-notch features, varying from adding filters and text in images/vids, zoom in/out, integrating music, rotating the edging of a photo, & not to mention, special effects with stop motion features to lots MORE!
InShot has a user-friendly comprehensive video editing interface that even newbies & experienced video editors can use with little to no difficulty.
Pricing: Free, offers in-app purchases
Availability: iOS & Android
Life Lapse
Lifelapse is an Instagram animation app featuring motion stories.
It helps create stop motion videos 10x faster than with $15K+ worth of cameras, computers & pro editing software right from your smartphone with good lighting and a tripod – if you must.
It provides a tutorial guide video to assists newbies all the way to the creation of Instagram motion stories.
Before you discard it just a video tool, brace yourselves for the best part!
The app comprises of easy to editing tools, with a variety of different speed features, filters, and stock music, and an interval timer to get the video timely curated.
Pricing: Free, offers in-app purchases
Availability: iOS & Android
In Conclusion
The 5 Unforgettable Instagram Stories App supports the use of real-time marketing to reach your target audience in the right moments. These platforms are for newbies & experienced Instagram influencers alike.
With these Instagram Stories app, create captivating posts with more freedom to experiment.