While Micro-Influencers account for most of the influencer posting on Instagram, trends have changed in the past year or so. 150% rise in sponsored content has taken place during the past 12 months.
Not so long ago, influencers were thought to be people with the status that had a fan following. Usually, brands had their products praised by celebs or famous people using their influence to their own advantage. Lately, Instagram and to some extent, other social media platforms have changed that for good. Even influencers with 10,000 followers or below are now making their presence felt and are termed as micro-influencers.
Starting from the first quarter of 2018 right through to the end of the first quarter this year, more than 12 million Instagram influencers have been observed to use sponsored content a staggering 150% more than the previous year. Three main categories have been established for influencers:
Micro-Influencers – With 10K or less followers
Macro-Influencers – With followers ranging between 10K-50K
Mega-Influencers – These are celebs or famous public figures with followers in millions
Influencers for the Fashion and Beauty Industry
Influencing on Instagram is a job attributed to mainly 2 or 3 activities. Mentioning your favored brand is the main activity on different channels such as blogs, social profiles, and comments. Majority of influencers are connected with different fashion brands in one way or the other. Yet, the beauty industry is getting the most attention in terms of mentions and inclusions.
In total, 308,865 influencers are connected with the fashion industry producing no less than 1.6 million brand mentions. The beauty industry in the same vein has 257,218 influencers but surprisingly observed about three times mentions and activity with a number of 4.8 million by influencers in 2018. This has, of course, had a huge say in brand success across various markets. Brands that have made Instagram or other social media and online portals their main selling domains have gained most popularity.
Change in Content Trends for Instagram Influencers
For the year 2017, no less than 91% influencer posts contained just single images. The rest were videos, GIFs and sometimes multiple photos. In 2019, this number dropped down to 71% for single image posts by influencers. Carousel posts that had anywhere from 2-10 images took 18% of influencer posts and the rest, 10% is still attributed to video content by influencers.
This is worth mentioning because when you need to Instagram Followers, you should be able to tell which type of influencer will suit you best.
Influencer Posts Coming with Disclosures
Sponsored content posted by celebrity influencers is now being made live with #Ad. This hashtag has seen an increase of 133% from the year 2017 meaning celebs are now more interested in influencing posts and also telling their followers about it. This trend was observed by celebs who have more than a million followers.
However, posts with this disclosure hashtag saw no greater engagement with regular people. Some research has shown that this is because certain celebrities had been approached and even when didn't agree to sponsor some posts, brands used their influence in one way or the other anyway.
Sponsored Content will Rise Even More
Experts in social media marketing have predicted that this number of 150% more sponsored content posts will increase in 2019 and onwards.
This is because marketing and advertisement are fast turning towards the digital side of things with social media being in the center of attention. Although this is not a fact yet, experts have predicted this number to double by the end of 2020. With more and more modern brands being introduced constantly, this modern trend will continue to swell until something entirely new comes up on the horizon.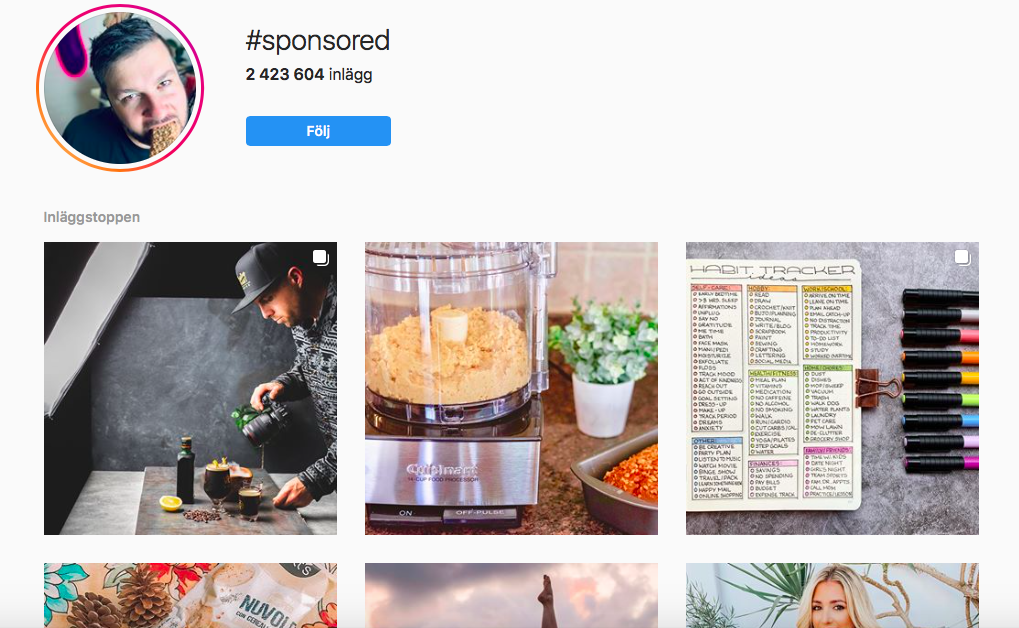 What We Can Expect?
Since Instagram got purchased by Facebook, the platform has seen rapid change and boost in its users. The new trends have Instagram even surpassing Facebook in influencer marketing producing more engagement with sponsored posts. Instagram advertising is more popular than ever today and its popularity continues to increase. This is not strange considering the impressive results it is able to generate for marketers.
Instagram might still have a much less audience size than Facebook, but this social media platform is producing much brighter results for influencers. Post engagement for influencers is much higher than Facebook geniting significant results. Brands also now believe Instagram to be the champ when it comes to gaining recognition amongst the masses.
Instagram influencer marketing is to this day one of the cheapest most efficient ways to advertise products or brands. Small to medium sizes businesses can find this very effective for their chances of success. Affordability in terms of startup price and much more gain in terms of long term success is guaranteed with Instagram influencer marketing.
However, it is very important for any brand to look for just the right influencer on Instagram. If you do manage to find the right one, you should be ready to pay a bit higher costs than ones that are not so effective. Influencer niche and personal interest will also play a vital part in their ability to make your brand successful instantly.
Article written by Hassanbukhary.