Where to find social media content
Finding interesting high-quality content can be hard at times, especially if you are a regular poster. in this article, we´ll therefore be teaching you where to find social media content so you can keep a high standard on what you post without stressing about the fact that you can´t find any good pictures.
1. Create your own content
This one is pretty obvious but it can also be the best when it comes to social media. If you are a person that have some talent/experience within design or photography you can be a big success on social media. Being original is very important if you´re looking to grow your audience and if you take other people´s pictures, there is a smaller chance that you will create original content. Although it's more time-consuming, creating content from scratch gives you more control over the message and if the content is good, a lot of people will repost you and therefore make YOU the star of the show.
Canva is a web-based design tool that allows you to easily create images you can share across your social networks. This website helps you create, edit and do a bunch of things with images you put on there. Even if it is not your pictures that you edit, you can still do some tweaks here and there to make it more original and how you like it.
With a number of 34,700,000,000 total photos posted on Instagram and 52,000,000 post daily, you can expect to find some pretty good posts among all the junk. If you know what you are looking for when you are searching for content it´s also more likely you will find good content. There are loads of ways to search for content on Instagram and below you can find the best ways to do so.
Scroll through large pages.
This is a method that many people are using when looking for high-quality viral-likely content. Just go to a big account (1M and up) that has a similar niche as you and search for pictures you like. Another tip is to check how many likes they get on their pictures. If you see a photo that stands out in terms of likes, then that is a good indication that the photo will get good response on your page aswell.




Search through hashtags.
Hashtags are a great way to find exactly what you are looking for. Let´s say you are in the search of an orange Lamborghini, simply go to the hashtag (#) Lamborghini (#Lamborghini). In writing moment, there are 6 855 589 pictures posted with the hashtag Lamborghini. There is consequently a high chance of finding what you are looking for.
Search through "Trending"
On the Trending page, there are posts that Instagram find relevant to your interests. Usually, there are big accounts that end up there so you can expect most of it to be high-quality. What we can expect is a big risk of finding what you are looking for.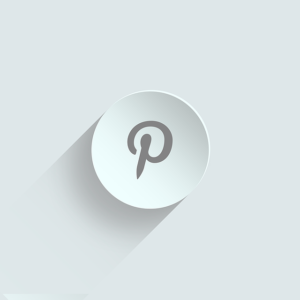 Pinterest has a huge variation of pictures. Before Instagram removed their "square only" photo format, Pinterest photos on Instagram didn´t really go together that well. But now, when Instagram allows different kind of formats on the pictures that are uploaded, Pinterest is a great source for photos.
Thank you for reading "Where to find social media content". We hope you get good use of the knowledge you have learnt. Comment below if you have any further questions!