What Brands Can Learn From Trump's Social Media Strategy
You might not like him or the way he uses social media, but you have to admit that some of his social media strategies have worked. In this article, you can read about What Brands Can Learn From Trump's Social Media Strategy.
1. Save money
Hillary Clinton spent considerably more money than Donald Trump on the presidential election campaign. Many agree that this had to do partly with how Trump used his social media platforms for marketing purposes. Businesses can use this strategy as well to save money from the marketing budget. If done successfully, it can even give better results than if you were to pay for marketing.
If businesses use their social media to create headlines, engage with their audience and spread the word about the brand, they can reach huge success for free or a very low cost.
2. Social media can be used as analytics & statistics
Before the election was over, social media showed indications that Trump was more likely to win. What I mean by "social media showed" was the statistics that were to be seen all over social media. For example, Trump was leading in amount of Google searches and mentions on Facebook and Twitter.
These statistics aren't something you should ignore as a brand – instead look closely into. You can use social media in a similar way in order to see how your brand is performing and what results you are generating. By taking notes on statistics like these, you can see what your brand is doing wrong and doing right on social media.
With the help of the new insight functions such as Instagram Insights, this is now easier than ever-so why not take advantage of it?
3.  Stay up-to date with news
During the presidential campaign, it seemed like as soon as Trump heard something on the news that made him raise his eyebrows, he shared his opinion of it on social media. By staying updated about the latest news as a brand, you are considered to be more relevant and you can draw a bigger interest to your social media pages. You can also use this as a way to clarify things, give instant apologies etc. The point is to always be updated and informed on what's popular and join ongoing trends.
4. Create headlines that makes people interested
With Trump, the news headlines regarding what he did on social media never seemed to end. You know the saying "all publicity is good publicity"? Well, it seemed to fit in quite well on Trump's social media use. Not only did he make people interested about what the fuzz about him on social media was, he also built his name.
When people constantly got reminded of him basically everywhere they went, it created a huge momentum for him.
This ultimately led to more people following Trump on social media which resulted in a huge growth over a very short period of time on social media, and your brand can learn from this too!
Getting headlines doesn't necessarily have to mean that it is negative news about your brand. Although, doing something that is a bit controversial or ground-breaking can draw huge traction on social media.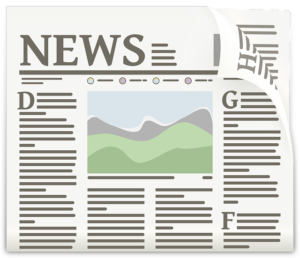 5. Get your followers to do the spreading of you on social media for you
A big part of Trump's spreading on social media and immense success was thanks to his supporters, that retweeted his tweets around 3.5 million times during the campaign. This meant around $3.4 billion in free marketing and exposure. This is one of the obvious reasons that he didn't have to spend the same amounts as Clinton on campaign marketing as she didn't quite had the same success on social media, even if she was very good at it nonetheless.
As stated, getting your followers to do the sharing for you, you can get huge spread while not paying anything.
Some great ways to increase shares are posting sharable content for example videos, photos and sharable links. Do remember to give your followers a reason to share your stuff. If they have no reason to share your content with others, they won't either
Trump has shown that using social media in a very controversial way can get huge spread and ultimately work as good marketing for you. Although it is not recommended that you perform the same stunts as Trump on social media, there are some tricks and tips to What Brands Can Learn From Trump's Social Media Strategy.