How to Strengthen Your Social Media Strategy
Establishing a successful social media content strategy can be tricky-especially with the growing competition of being seen and getting heardon social media. Simply creating a social media account and posting content simply doesn't do the trick anymore and there are lots of things you can do in order to strengthen your social media presence and increase the results. Therefore, in this article, we´ll be giving you tips and tricks on How to Strengthen Your Social Media Strategy.
1. Choose your channels based on your audience and purpose
All social media platforms has a purpose and you should begin by considering what your goals with social media is and what target audience you have. For example, Pinterest has more female users and Snapchat is great for giving your followers behind the scenes insights and build genuine relationships. A recommendation is that you don't choose all social media platforms you can get your hands on just because you believe you'll reach a bigger audience because that's not the case. Instead, focus on a few (or just one) and build a great account.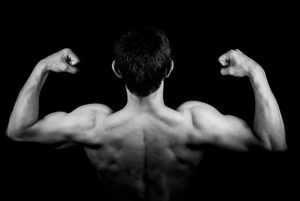 2. Have a consistent brand personality
If you decide to have different social media platforms, you should make sure that you are spreading the same vibe across all your channels. People should be able to recognize your brand instantly if they come across your page on a different platform than they are used to.
Some "quick" ways on How to Strengthen Your Social Media Strategy:
Communicate with thought leaders, pages or accounts
Promote brand awareness
Share relevant links and engaging content
Find the target audience and identify the social channels where they interact and engage.
Make sure you post consistently on these channels.
Keep a strong check on Google Analytics.
Use high quality creatives for social media postings and paid campaigns.
Make sure you use short videos as they receive the maximum engagement.
Keep asking questions to your followers to keep them engaged.
Share viral memes and jokes to keep your viewers entertained (if suitable for your page).
3. Create valuable and high-quality content
The content is what defines you and your page and ultimately decides whether you are going to make it or break it on social media. The main reason to why people choose to follow you is because they find your posts interesting and want to see more. If you want to strengthen your social media strategy, then your main focus should be creating and posting high-quality content and posting regularly.
4. Set goals and learn from your results
By setting goals, you then know what you need to work towards and therefore create a stronger social media presence.  So when you're making efforts to build a strong social media content strategy, it is important to bear in mind that you first need to set a benchmark for which you'll be working. When you've worked with your social media accounts, you've hopefully gathered some stats on growth, engagement increase and website clicks. With these stats and data, you can see what you did in order for it do improve or decrease and from there, learn what you can do better in the future.