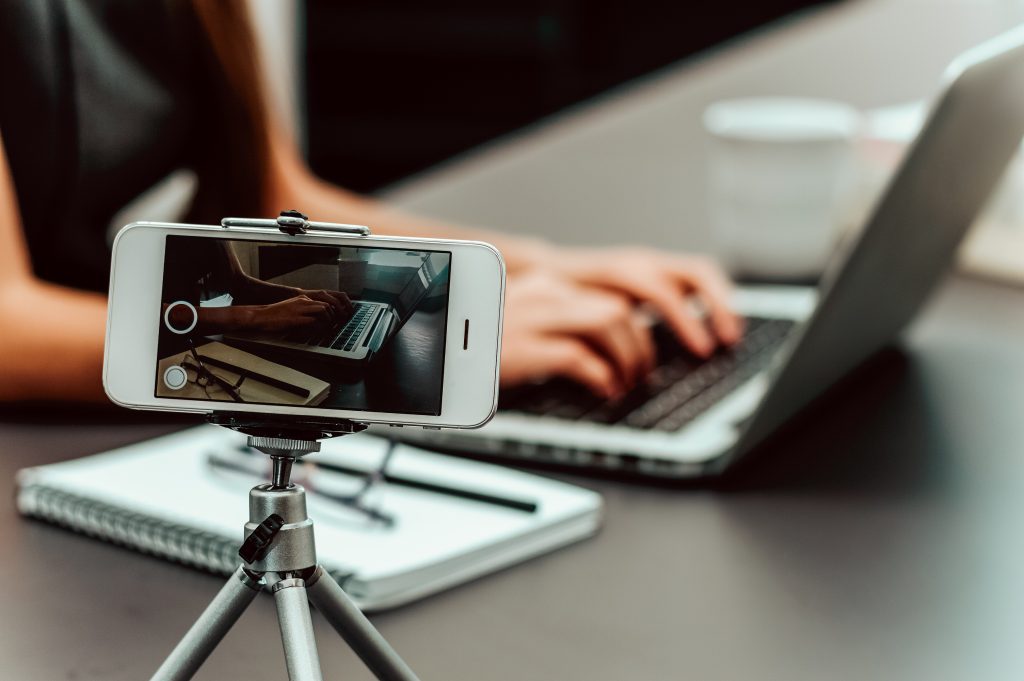 Vlogging has become a kind of a profession and even a business. There are thousands of people willing to tell something to a wide audience, and it may seem that the niche is overcrowded. However, new vloggers are still appearing in the arena trying to build  their own audiences and popularity. How to start a successful vlog and make it stand out against the background of others? Let's find out!
Step by step guide to giving your new blog a go
Why is vlogging so popular? Because audiences want new content constantly, and preferences are trending towards watching instead of reading –  especially for tutorials, lifehacks, or reviews. But= successful vlogger nowadays can be a challenging thing, because it can feel like almost everything has already been said and done. Still, if you feel you have something exclusive and valuable to share, here are some tips on how to start vlogging properly.
2. Decide on your niche
You should determine your vlog from the start. Will you just show your daily life and talk about your lifestyle, or maybe you've got some tips and tricks to share? Think over your content themes, because people will associate you with it. There is no 100% winning topic for a vlog because every type of content has its fans.
Some people like to watch how others live, some are looking for reviews and recipes, some prefer having fun watching videos without much meaning. You should do things you are good at to share something worth attracting attention – that's the main rule.
3. Choose a platform
What platform fits your vlogging requirements best? For instance, you may launch your YouTube channel and share catchy videos on a regular basis, or choose Instagram if you feel that you are good at making interesting stories and live streams that can win viewers' attention. Maybe the type of content you are about to create is better for the TikTok audience? Make your choice. Of course, it's great to have multiple channels to develop your vlog, as that increases the chances of going viral. But in that case, you should be ready to create content in different formats because every platform has its own peculiarities and requirements.
4. Take care of quality
Modern smartphones allow recording top-quality videos which look good and are easy to edit right on your phone. However, sometimes the format of your videos requires more gear than just a smartphone:
if you want to share truly eye-catching and high-quality content,it is better to have a good camera

sometimes you need a tripod or special stabilization equipment to be able to record dynamic videos without sacrificing quality

to make sure that viewers will hear what you want them to hear (not the background noise), you may need a microphone, soundproofing, a pop shield, and maybe even a mixer

if you can't use natural light, it is better to have some lighting equipment 
Once your video is recorded, it will still need editing. Maybe you are a pro at camera operation and you think there is no need for it – that would be great. But in most cases, you will need to dedicate some time to editing and post-production effects to make the video look exactly how it should be. 
The takeaways
There's always the opportunity to become a successful vlogger, but it isn't a spontaneous thing. Practice makes perfect and everything comes to those who work hard. So don't rush and don't skip any of the steps mentioned above. It is better to take your time for the sake of good content that will help you succeed than to launch too fast and fail.