For many individuals, it is a dream to work for themselves by creating their own business. But, at the same time, starting a business requires a lot of time, energy, money, and most importantly, an idea of the business you want to create. 
Many people who embark on an entrepreneurial journey still choose to work at their regular 9-5 and manage their own business on the side. If you are looking for a second source of income, investing in a semi-absentee franchise model can be a great business opportunity. This type of franchise enables you to run a business without having to commit to full-time obligations, which means you can have the franchise as a side gig in addition to your full-time job.
A flexible franchise option will allow you to continue with your 9-5, while also running a franchise in the USA to establish a second source of income.
Franchising vs. starting fresh
When we were approached by fitness franchise F45 Training to write this article, we discovered that many of their franchisees quit their corporate day jobs to be their own boss. But others, like Yemi Penn–owner of F45 Brixton–are multi-passionate. Yemi presents workshops while working at an engineering company.
People who are looking to create a second source of income almost always look at possibilities of creating their very own business from scratch, and that's fine. But the problem with this, especially when you are working a 9-5 job, is that you don't have any proven concept of whether your business will work or not.  Furthermore, starting from scratch means having to handle every single aspect of setting up your business. With a franchise, many of those things have already been taken care of by the franchisor, allowing you to focus on the most important things.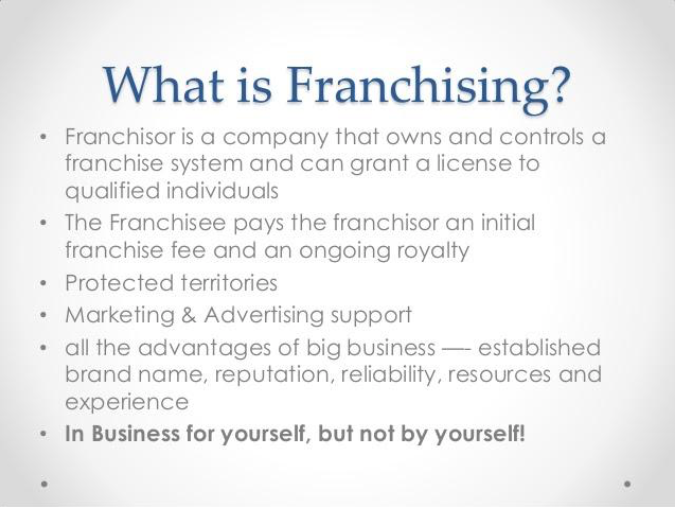 In that sense, setting up a franchise offers the best of both worlds–you get the benefits of owning a business, but at the same time, the franchise doesn't completely take over your life.
There are different reasons why people would want to start a franchise. Here are some of the main ones:
A good portion of their time is consumed by their career, but they would like to make additional income on the side.
They may be involved in freelance work or business consulting, but want to add a steadier stream of income to their overall revenue.
They are currently unemployed but don't want to commit all their time to run a business.
They have recently retired and would like to supplement their retirement income without taking on a full-time venture.
The benefits of keeping your job
Some people are major risk-takers and are ready to quit their job and start their own business the next day. Others prefer the comfort of knowing that a paycheck always comes at the end of the month.
There are few business opportunities that allow you to have a fully functioning business that you don't have to spend every single waking hour managing and running.  With franchising, it is possible to take a hands-off approach, which may better suit your lifestyle if you're already employed. Of course, nothing worth having comes easy. When setting up your franchise, you invest much of the time and effort upfront, but you are able to back off once your location is up and running.
Starting a franchise business while working a regular job is simply about making time. If you examine how you spend your time during a day, you will find that not every hour and the minute is spent productively. If you truly want to make something happen, whether it be to add a second income or to be able to stop working your 9-5, you need to put in the work. The main benefit of franchising is the possibility to become a little more hands-free in the future if necessary.
The common excuse for not doing something is not having the time,  but you'd be surprised at how much time you actually have outside of your regular job (at night, on weekends and evenings).
Franchising gives us options in our professional lives. Here's how:
If you keep your regular 9-5 job while setting up your franchise, it means that you have a steady income and can decide how much time you spend on your franchise.

 

Once you have established your franchise, you again have the option of whether you want to spend more time with it or scale it back.

 
When you solely work at a 9-5 job, you don't have that type of freedom.