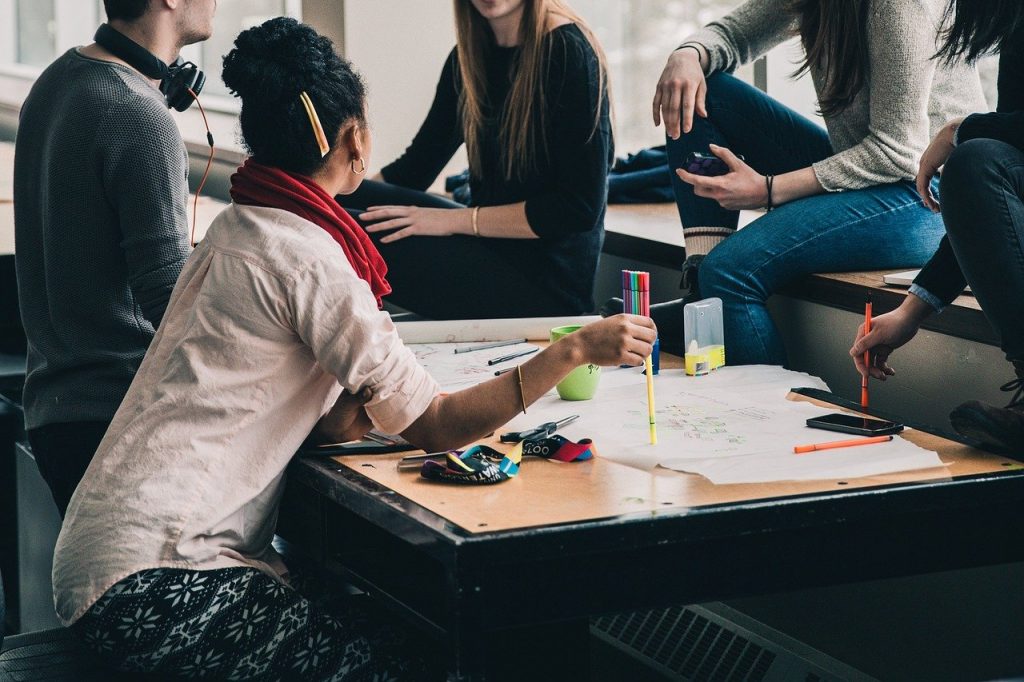 User Experience (UX) has become of utmost priority to gain competitive advantage, especially in this digital world we are living in. As a result, UX design agencies play an ever-increasing role in many businesses from all industries and around the globe. The teams that work in these types of companies may vary significantly, but the foundations need to be the same to achieve the results they want. Those foundations are user research, user interface design, and user experience design. However, the structure of each of these backbones of a UX team will change depending on the resources and needs of each agency. 
A UX agency focuses on two main things, product understanding and design based on user research and feedback. These are the essential things that will give the final product what it needs to be handed off to developers and marketers. 
Which roles are needed at a UX Agency?
Most agencies start with an incomplete team because it is not always easy to find the right personality, character, and creative skill to fit into a team that will work together. 
In this article, we will list some of the essential roles that a UX design agency needs to cover the foundations:
User Research
User research is paramount in UX design because, as the name indicates, you are designing with the user in mind. You need to understand the user's needs and pains, which is what a user researcher does. Not only is this necessary to understand your user, but this is also key in analyzing the market and identifying new opportunities. As a company, you want to focus on solving particular problems for your customer or user, and a user researcher will let you know what the issues are and how the users would like to have them solved.
User research is so important because it is the one that will allow you to identify and analyze what the users want and how to shape a digital product that will answer these needs and wants. This is why the researcher aims to answer two key questions: who are the users? What do they want and need?
The primary skill someone in this role needs is to be able to conduct usability tests and user interviews. Additionally, having an understanding or knowledge of analytics and statistics is a plus that would make someone in the role contribute more to the company. 
UX Design
Of course, UX Design is a role that would be needed in a UX design agency. This role will help the users experience the products to meet their goals and solve problems. The UX designer is in charge of understanding how a user will interact with the product and then see how to guide the user to helpful and effective interaction with it. In a way, the User researcher knows who the users are and what the problems are, and a UX designer will tell you how to help the user find the solution to these problems. Their primary responsibility is to ensure there is a logical flow that users can follow without getting lost. 
In UX companies, the designers must work hand-in-hand with the user researcher to understand the user and cater to them, not only in terms of use but also in making the experience enjoyable and accessible. All to satisfy the customer to increase revenue and conversion rates for the business. 
UI Design
User interface (UI) is the part of the design that concerns itself with the visual layout of the elements on the interface. It takes care of things like animations, icons, trends, patterns, shapes, and other visual elements that the user will be interacting with. A UX designer makes the digital product usable, and the UI designer makes it pleasant to use. 
UI designers are also responsible for the consistency across the product, creating and maintaining the same style and visual language. The UX designer designs a roadmap for the customer, but the UI designer materializes this map and communicates it through visual elements. 
Data Analysis
Once user research has been done and the UX and UI designers have done their job, data analysts are responsible for tracking and analyzing how users interact with the platform. Data analysts help prove theories and optimize the user experience to yield better tales and improve customer loyalty. 
As per the specifics, data analysts will most likely use tools such as Google Analytics, Adobe Analytics, and other programs that help measure all the possible interactions of the user with the platform. The data collected helps optimize the site, understand the conversion funnel's effectiveness, and, more importantly, understand what might be driving abandonment. Data analysts will help make a lot of business decisions. 
Some of the Other UX Agency Roles:
Information Architect
An information architect deals with the organization and structuring of the different design elements to make them understandable. 
Interaction Design
People like to see things that are animated and that interact when they are being used. That is what an interaction designer does; they build interactions that react to the user's touch or instruction. They bring life and movement to the platform. 
Usability Expert
Usability experts use usability tests to know if the users can use the design without any confusion. They then feedback this information to make the necessary adjustments to the plan. 
Visual Design
They are also in charge of the visuals in the platform, but they have a much broader look of it all, so they focus on the aesthetics: typography, iconography, color scheme, etc. 
Some Roles Get Mixed
As these are all creative roles, some of them will merge with other functions depending on the number of people in the team. It is not uncommon for a single person to accomplish more than one specific role. Although most UX agencies might start by merging functions, once they grow bigger and have more budget, they will prefer to hire separate parts as they will be looking for someone who can focus on one thing and gain or have more expertise on that one thing. 
Some examples of the roles that often get merged are User researcher/Usability expert, UX designer/Interaction designer, UI designer/Information architect. 
UX Agencies Do Still Use External Talent
Although in-house talent is always needed, with the interconnectivity and digitalization of today's world, more and more agencies are seizing this opportunity to create teams with remote talent. This allows agencies to have a more significant creative diversity. It additionally helps agencies save on real estate and rental costs. 
This diversity and variety in a team can only be done if the team structure is clear and everyone knows their role. Otherwise, a lot of confusion can arise.
In all companies and industries, the team makes it succeed, so naturally, it is paramount to build a team with the right roles in achieving the necessary tasks. For UX design agencies, covering the foundations like user research, UI, and UX design is essential. Slowly with time, more specialized skills can be added to the roster, helping the team grow and move towards a common goal with knowledge, expertise, and structure.