Haven't migrated your Magento 1 store yet? Now it's high time if you want to make it in time with no consequences. With near Magento 1 End-of-Life, you still have a chance to hire reliable service providers who'll make you migration stress-free. Want to learn how to find them? Explore the post below.
Leaving Magento 1 for Magento 2
We are aware Magento 1 will quit the scene on June 30, 2020. No support will be provided by the Magento team since the date, so the stores that stay at the platform till then will become irrelevant in comparison to competitors.
No official support means no proper site security, which results directly in a serious position loss in search results. Your site stops being considered safe for browsing, and you inevitably lose new visitors and potential customers. Another problem is your store can not guarantee customer info security, so no payments can legally go through. Unfortunately, these and many more other bottlenecks can be maintained with custom development services only. And such services must support each and every functionality in your store; one can only imagine the costs…
The situation must be enough to make you look for a reliable solution for your migration project. Still considering the platform to turn to? Look at Magento 2, it provides one of the best opportunities for an eCommerce platform and even more!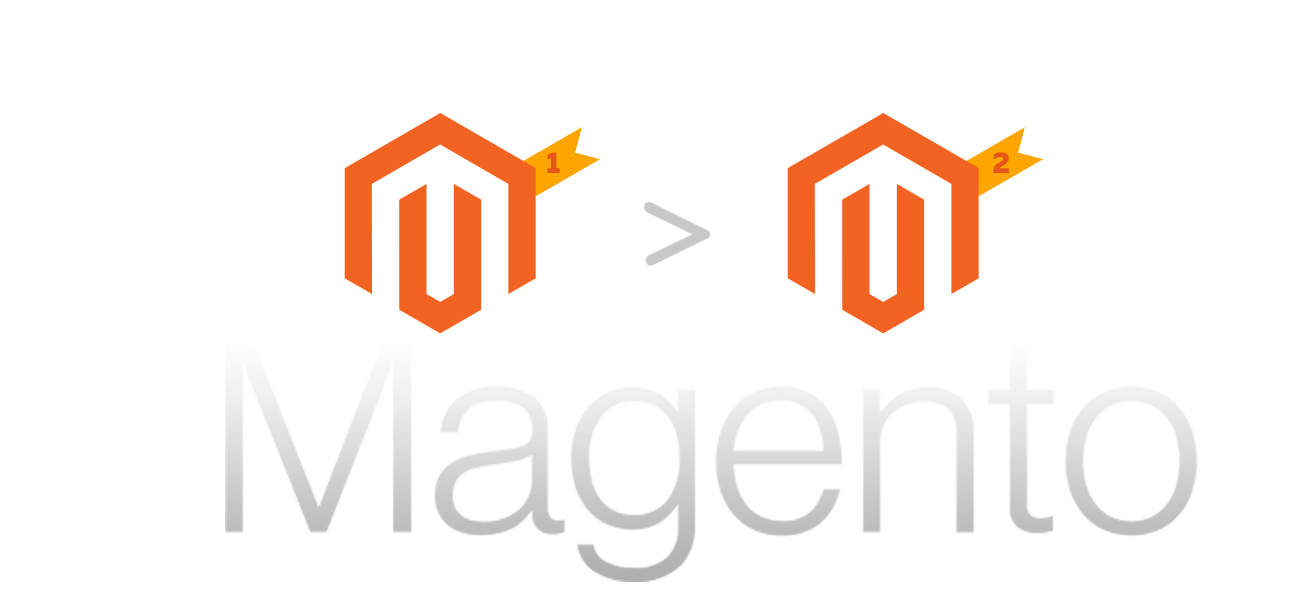 Magento 2 is the first system that comes to mind when you are mulling over the options for Magento migration. Magento 2 introduces an enhanced functionality with most demanded features in ecommerce, increased performance, and innovative approach to order management.
Another perk of transition from Magento to Magento 2 is you stay within the same ecosystem. You've probably learned the community in and out up to this date and know how incredibly professional its participants are. Among these people, you can always find those who can solve any Magento issue so that you'll get the most of the platform and every its part. 
FireBear migration services
FireBear is your choice of Magento 1 to Magento 2 migration provider if you are looking for an agency with rich resources and expertise in Magento. The team delivers services of Magento 2 ERP, CRM, dropshipping integrations, custom development, and enterprise consulting and has made a name for the high-quality approach to each project
Magento 1 to Magento 2 migration with FireBear follows the logic of Improved Import and Export — a leader among data management software. By transferring a Magento 1 database, the team performs a seamless transition of your store to Magento 2 without any errors or data losses.
FireBear provides: 
Full-cycle data migration from Magento 1 to Magento 2 Open Source, Commerce, and Commerce Cloud.
Assisted migration for customizations and themes, or third-party software.
Fixed migration cost with no extra payments required.
More about the team you can find at their site.
Improved Import and Export
FireBear Improved Import and Export is one of the safest tool to run Magento to Magento 2 migration on. The software basics are advanced data transfers wich allows for unique solutions on routine automation, providing omnichannel experience, and all kinds of cross-platform integrations being built on the logic. 
Among the extension's features, you can find. 
Full Magento 1 and Magento 2 entity support.
Data transfers by means of REST and SOAP API, Google Drive, Google Sheets, FTP/SFTP, URL, Dropbox, files.
Support of CSV, XML, Excel XLSX, ODS, and Json files (and their versions in ZIP and TAR).
Manual and automatic transfers via cron schedules.
Advanced mapping functionality.
In addition, FireBear offers a free Magento 2 migration add-on for Improved Import and Export. The module is developed to provide fast transfers for you to get a glimpse of what services you can get with your project. The details you can find at the FireBear site. 
Magento 2 B2B add-on of Improved Import and Export
You can increase your business opportunities immensely by scaling to B2B. The Magento team has already begun the support of the business-to-business sector by releasing the relevant B2B extension for Magento 2. FireBear doubles the benefits with their own functionality that makes B2B elements fully manageable. And this software is the B2B add-on of Improved Import and Export.
The add-on allows managing all the supported Magento 2 B2B entities:
Companies;

 

Quotes and negotiable quotes;
Requisition lists;
Shared Catalogs.
By exploring the B2B entities with the help of the add-on, you can get the maximum of your lifecycle and increase sales. Yes, the main goal of any merchant is fully achievable with a package of the two functionalities.
Go check the FireBear site to find more solutions that will enhance your experience with Magento 2.