It's essential for small businesses to build a brand and consistently increase their customer base if they want to succeed. You won't achieve the kind of sustainable growth you're looking for if you wait for customers to come to you. Therefore, you need a strategy to attract customers. Cold outreach can help you if you do it well. 
In this article, we'll look at how you can consistently land those top-quality clients through this method. But first, let's define what we mean by cold outreach. 
What is Cold Outreach?
Cold outreach is contacting a lead who has not had any prior interaction with your business. The aim is to connect with new potential customers. 
There are several ways to conduct cold outreach. Some companies still do cold telephone call campaigns. You can also reach out to new leads via social media. The most effective way to do cold outreach, however, is through email:
Despite the growth of social media, almost everyone still uses email. According to Statista, there are 4.037 billion email users in 2020. This number is likely to increase to 4.481 billion in 2024. 
But how exactly can you reach leads and land clients through cold email marketing? 
Personalize the Email
Though you're sending a cold email, it's still important to connect to the recipient on a personal level. People can spot generic emails quickly, and when they do, you can expect your email to end up unread in the trash folder. 
There are several ways to personalize your email. First, include the recipient's name in the subject line. According to Propeller, this can increase your open rate by 22.2%. Woodpecker also found that emails with advanced personalization in the body achieved a reply rate of 17% on average – much higher than the 7% reply rate for non-personalized emails. 
Here's an example of a personalized vs. non-personalized email: 
You also need to ensure you're sending your email to relevant recipients. Identify the individuals or company decision-makers you want to target. For example, if you were selling an email marketing software, you'd look for heads of marketing departments. If you were selling e-learning services, you'd target senior school administrators. 
Fortunately, email identification is easy nowadays with an appropriate email finder tool. 
Offer Value
Don't be tempted to write a lot about yourself and your company in your cold email. Your recipient does not know you, and therefore this will not interest them. Decision-makers are busy people and will only be interested if you show how you can help them. It's vital to offer value straight away. 
As you write your cold email, have a clear picture of your lead's pain points in mind. Focus on showing how you can address them. If you're a website designer, you can offer ideas for web design and content that converts. If you're selling SEO services, explain how you can help your lead increase website traffic.
The golden rule is to use the word "you" much more than you use the word "I" or "we." This email is not really about you. It's about your prospective client and how you can address their problems. 
Think Outside the Box
Your potential customer probably receives hundreds of emails every day. Therefore you need to stand out if you want to grab their attention! To do that, you need to be creative. A dull and generic email will most likely go straight to the trash, along with dozens of other uninspiring marketing emails. 
Precisely what constitutes "creative" will vary according to your company. Whatever you do, it must make sense in the context of your brand identity and target audience. The clothing company Forever21, which targets mostly young people, makes its emails stand out by using emojis in subject lines: 
Clever word-play can work well, too, as Forever21 shows here:
Once you've got your lead to open your email, you need to keep their attention long enough to read it. There are many ways you can be creative with the email body. Check out this one from Brooklinen: 
These are just two examples. Pay attention to what your favorite brands, and even your direct competitors, are doing. The goal is not to copy anyone, but to draw inspiration from other companies. Most importantly, make sure what you do is aligned with what your business and products stand for.
End With a CTA
Once you've persuaded your lead to open your email and read it, you need to get them to take action. Therefore, end with clear and specific instruction. This is the call-to-action (CTA.) 
The CTA must be related to the specific goal of your email. So before you even start writing, you should know what you want the outcome to be. Do you want your prospective client to sign up for your mailing list, book a consultation call, or visit your eCommerce store to take advantage of a sale?
Here's an example of an email from Salesforce which ends with a clear and actionable CTA:
This email's purpose is to persuade the lead to log in to a Salesforce account. When you click on the CTA button, it takes you straight to the landing page, where you can do precisely that.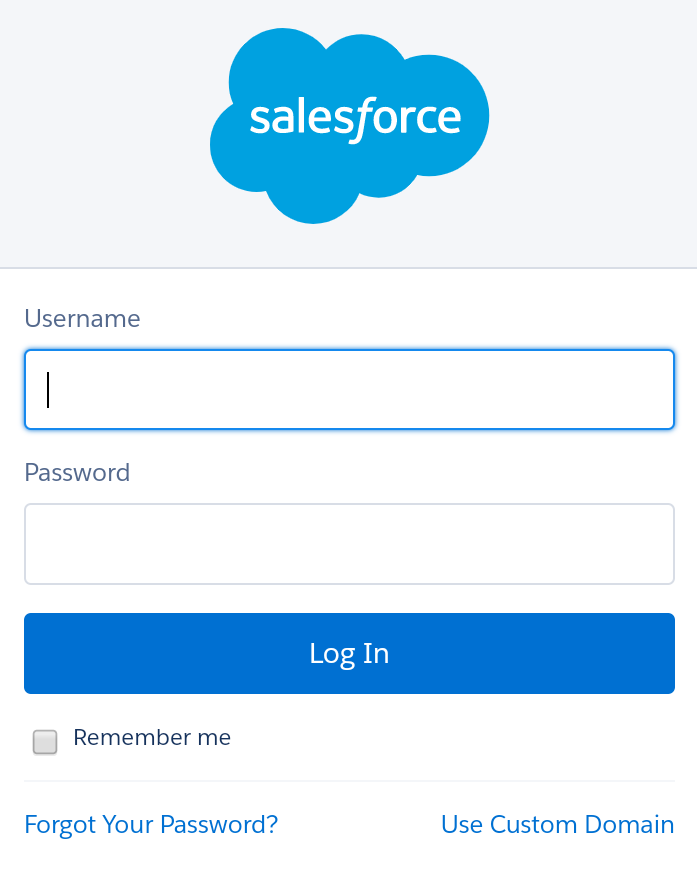 That brings us to another vital element: the landing page. The CTA button in your email should take your leads to a landing page focused on the action you want them to take. Don't send them to your website homepage. They can easily get lost or distracted and end up not taking action, even if they were interested in your offer.
It's a good idea to use a landing page builder to create a fantastic landing page. 
Test Your Emails
So you've written your cold email following all the instructions in this article, and you think it's ready to go. Don't send it yet! You should test your email first, so you'll know how likely it is to succeed. 
For example, you might be wondering which of the two subject lines will yield the highest open rate. Read up on tips to get more open rates in email marketing and then use a tool like Subjectlines.com. This site tells you which subject lines are more likely to attract attention and get your emails opened.
It's also a good idea to A/B test other elements of your email, such as your CTA. Which is better: "Buy Now!" or "See Plans & Pricing"? What color should the CTA button be? These seemingly small details can be the difference between success and failure for your campaign.
This process is called split testing, and it is proven to work. SiteBuilderReport stated that split testing improved conversions by 13.4% on one campaign – and all it had to do was remove one word from the CTA! 
Cold Email Template
To give you an idea of what these tips look like in practice, here's a template. The example I've used here is based on the cold email I send when I'm looking for guest post opportunities. 
---
Hi [NAME], 
Hope you're having a great day. 
I'm a regular reader of [WEBSITE NAME.] I loved the recent piece you published on [SUBJECT.] 
My name is [NAME], and I'm [insert a few words about what you do.] I'm interested in writing a guest post for [WEBSITE NAME]. I have a couple of ideas that I think would be great for your site. 
I'm an expert in [SUBJECT], and I've previously written for [SITE 1] and [SITE 2.] 
Please let me know if you're open to receiving some pitches. 
All the best and thanks for your time, 
[NAME]
---
Notice how it's personalized (using their name and website, as well as referencing something they published recently) as well as being short and to the point. The value offered is clear (great content for their site,) and the CTA is simple: I want them to email me back and ask me to pitch my guest post ideas. 
Feel free to borrow this template and adapt it to your needs. Make sure you save the templates of the emails you've found to be effective, too. 
Follow Up
Once you've sent your cold email, your job isn't done yet. Follow-up is a critical part of the cold outreach process. If you send one email and then give up, don't expect to acquire many new customers. 
Following up does not mean copying and pasting your cold email. That will turn off prospects as they will think you are spamming them. Instead, be more creative. Reiterate the value you're offering and try to find ways to engage the recipient. 
You must also remember that because you're following up, that means your lead didn't reply the first time. Therefore, be extra polite. You don't want to seem pushy, or you risk annoying your prospect. If the recipient does not respond even after a follow-up, assume they're not interested and move on. 
Cold Outreach Can Work 
Cold outreach gets a bad reputation, but that's because so many businesses do it poorly. If you do cold outreach properly, it is an excellent way to increase your customer base. 
Cold outreach is both a science and an art. You need to be strategic and follow specific rules, such as the ones outlined above. However, you also need to use your creativity to come up with something unique and eye-catching. 
So remember the golden rules:
Always personalize your email. 

Offer genuine value. 

Be creative and think outside the box. 

End with a clear and compelling CTA. 

Do split-tests to see what works best. 

Follow up politely if you don't get a response. 
Getting your cold outreach right might also take trial and error. Don't worry – it's all part of the process! 
If you consistently follow these tips and have a robust email marketing strategy, you'll have those new customers knocking at your door in no time. 
Bio
Nico is an online marketer and the founder of Launch Space. He helps companies develop their digital marketing strategies and make money blogging. He's worked with everyone from Fortune 500 companies to startups, helping them develop content marketing strategies that align with their business goals. Follow him on Twitter @nhdprins.