Easy Ways to Drive Traffic to Your Website
A recipe you can use in many markets, with many types of businesses is hard to find, and will always require some adjusting to your specific case. So while it's pretty difficult to give you a "this will always work" answer, there's one thing that'll work in many cases. You should start by deciding whether you want to use paid or free methods to generate traffic to your website. This will also help you determine what type of methods you want to use to drive traffic. In this article, we'll write about Easy Ways to Drive Traffic to Your Website.
To start off, you need three things:
Understand who your target audience is and who they listen to. Not their idols like some basketball star, but smaller
Content, some available to everyone, posted regularly. And some almost exclusively available, very high quality and regularly published content (or an available library).
(A bit of an audience on Social) This isn't a must, but if you don't have it, you'll have to hustle quite a bit more
Here's what you do:
You set up content that is hosted on your site, to be share to your preferred social network. Facebook is a good bet, because people spend a lot of time there. But that might be different depending on your target audience. Make sure your general content is shared regularly and is of decent quality.
You go online and search for a big list of people on social media that have the same size or an equal size audience as you do and make an inventory of those people and how you can reach them (usually via the network itself)
Remember that exclusive content you have there? It's time to hustle. You're now going to leverage your content as well as your audience with those other people. Quid pro Quo. You share mine, I'll share yours. How about a scoop on some awesome content you can share with your audience? Odds are they'll say yes, just because they're honored you're thinking of them.
These profiles will be sharing your content, preferably on a regular basis, and you'll be sharing theirs. Both your audiences will grow, but since you're doing this with tens of others, yours will be growing more substantially.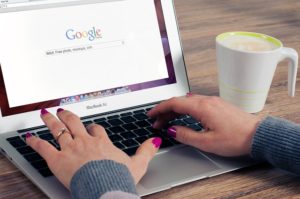 Some more Easy Ways to Drive Traffic to Your Website:
SEO – Properly optimize your website and target keywords with low competition. This will help you rank in search engine and drive organic traffic (VERY targeted) to your website.
Article Marketing – Write articles and distribute them on different platforms, and then link back to your own website. This not only drives traffic, but also builds backlinks.
Social Media – Facebook, Twitter, LinkedIn, Google Plus, Instagram and Pinterest. You should be targeted all of these social networks and you should start building an audience immediately.
List building – This won't give you new traffic, but you can use list building to get visitors to return to your website. Simply add a subscription form to your website and regularly send email updates to your subscribers.
Kindle – Write short ebooks on topics in your niche and include a link to your website within the first few pages of the e-book. Publish your e-book on Kindle and activate the "free" promotion option. This will make your e-book available for free for a couple of days, which will increase its download amount and get traffic to your site. The more you publish, the more traffic you get.