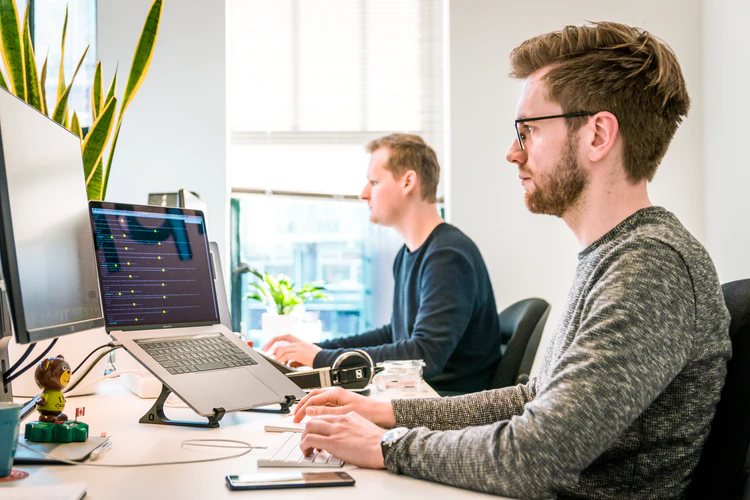 Some people hesitate to move to a coworking space because they are not sure whether they will benefit from it. But there are only three types of small businesses that should avoid coworking: those who offer highly confidential services, those who need to fully customize the design of their office and those who have too many staffers. All the other startups, small companies, freelancers, remote workers and self-employd people are highly likely to gain on coworking — at least for the three subsequent reasons.
You'll Get Access to Extra Perks and Amenities
When you join a coworking, you'll be able to use not only your desk and chair. You can invite clients and partners to conference rooms, have a rest in leisure zones and grab a bite in the kitchen. Professional receptionists will take care of your mail and incoming landline calls. When you need the assistance of the IT team, you just send them a request and they arrive in a couple of minutes. You won't need to pay extra for using the infrastructure!
Most coworking projects organize weekly or monthly events for their members. These might be workshops, lectures, skill-sharing sessions, movie nights, after-work drinks and so on. You'll expand your knowledge, get to know your fellow members better and have fun. Usually, such events are free and you don't need to register in advance — as long as you work on the premise. Outsiders are not allowed in or require an invitation.
By Getting to Know People, You'll Discover New Opportunities
In a conventional office, all employees belong to the same sphere and share a more or less identical mindset. In a coworking space, you'll be surrounded by people whose background, expertise and approach to business are drastically different from yours. You'll be likely to benefit from it because:
You might find new customers, partners, advisors, investors or contributors.

People might share valuable insights and tools with you.

When you need to conduct a quick opinion poll regarding your product or service, you'll get impartial information.

Being surrounded by people who can look at your venture from a fresh angle is priceless. This might help you to avoid mistakes and enhance your output.
There are no random people at a coworking space. All the members are skilled, qualified and hard-working. If you got bored at your previous office simply because the surrounding people were not too smart, active or dedicated to their job, this problem shouldn't be relevant for coworking.
Coworking Fosters Maximum Productivity
When working from home, too many professionals lose their motivation. They take extra days off, reduce working hours and deliver poorer results simply because they are isolated from a thriving community. They get depressed, their self-esteem decreases and they suffer from FOMO.
Those working from conventional offices, on the contrary, often complain about the lack of flexibility. They have to stay at their desk till 5 pm even though they finished all their tasks by 4.30 pm and have nothing else to do. When they have a headache, they still have to go to work — even though they realize that their productivity will be close to zero.
In a coworking space, you can get the best of both formats. When you have substantial reasons for skipping a day, you can do it without any excuses or explanations. But if you idle too much, you'll feel shy because everyone else around is genuinely busy.
Some coworking spaces are open 24/7. No one checks when you arrive and how much time you spend there. If you are a morning person, feel free to start working at 5 am. When needed, you can have a rest on a sofa or a nap in a hammock.
Conclusion
Hopefully, the above-listed arguments convinced you to give coworking a try. Normally, the rental conditions should be flexible: you won't be required to sign long-term agreements or pay large sums up front. As soon as you feel like terminating the contract, you should be able to do it quickly and without penalties. Consider renting a place in a coworking space just for one month to check if it suits you and see whether your business benefits from such a format.