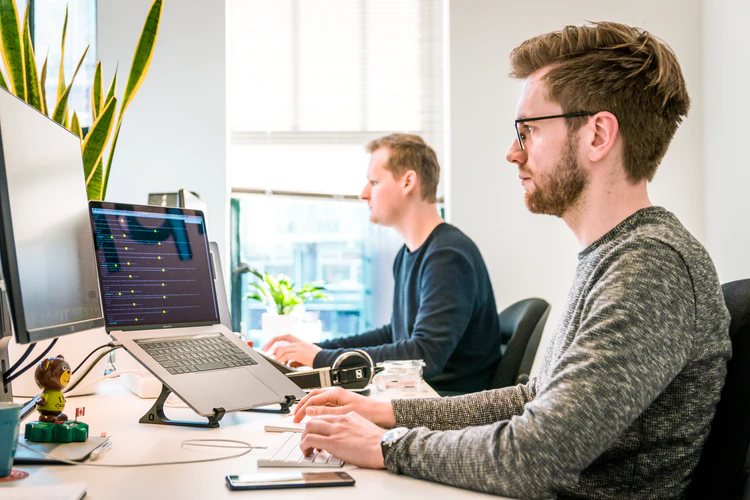 Self-storage businesses are gaining more and more popularity. They are simple storage options for people to store their personal belongings. Also, businesses have begun utilizing these cost-effective storage solutions for their needs. 
The idea behind self-storage facilities is to give people their privacy. You don't know what they have stored, and neither do you ask. You only provide the space and safeguard the facility. 
If you have found the right idea for a self-storage business, it's now time to begin the process and bring your idea to life. 
A Proper Business Plan: OGSCapital
Having a clear plan for your business is the most crucial aspect. A plan can help you determine the specifics of your business and allow you to set everything down in writing appropriately. 
Some of the things you may want to consider are:
Who Is Your Target Audience?
Ideally, you should be marketing to categories of people who have long term storage needs. 
For instance, a military person who is being sent abroad for a considerable period. They may require some space to store various items. They will also use an automatic payment system. That means you can regularly expect rent without any delays. 
How Much Capital Will You Need?
You must calculate the amount of money your self-storage business will initially need to start. Then, figure out how much cash you require for running your business for the first three months. The total of the two amounts will be the capital you should have before starting the business. 
Having money for the first three months allows you to set up the business properly. If you don't have the money, you will start worrying about profits right from day one. 
What Fees Will You Charge Your Customers?
You will need to thoroughly research your competitors in the area and keep in mind your target audience. 
With these two things, you can decide on a fee that will appeal to your target audience. Also, clearly define everything the fee includes. 
A business plan can have the precise details that can help you start up, raise capital, and carry on operations in the future. Therefore, you need to hire professionals to create the perfect self-storage business plan. 
Secure Adequate Funding
With the right business plan draft, you confidently look into funding for your business. 
For capital, you should always try to self-fund the business. It may seem like a dangerous idea, but it involves the least amount of trouble.
Otherwise, you can look into investors and lenders. For them, you will need a financial business plan that is made especially for investors or lenders. This should lay out all the details of your business that investors or lenders would want to know. You can use the same professional business planning service for this well.
Since your business plan should cover every little detail of your finances, you can quickly start setting your business once you have the capital.
The Right Location Can Be Everything
The success of your self-storage business will highly depend on the location you pick. 
If you pick a location that already has a busy self-storage facility, you may not do so well. If you go with a location where people don't need self-storage, you may again face trouble. In short, there is a lot of room for mistakes when it comes to locations. 
Finding the right location with a potential for your business idea with no competition in the area and the right clientele can be challenging. That is why it will also be perfect. 
Find a location that isn't too far away from your target audience. If you're in an area with a high population, you just might make it into the self-storage business. 
An Extensive Security System Is Critical
The primary appeal of self-storage facilities is the privacy and safety that comes along with them. People want to put their items in there and don't want to worry about them. 
Therefore, you need to get the best possible security for your self-storage facilities.
To begin with, your business needs to have an extensive system of CCTV cameras. If you're offering an indoor facility, then pack every hallway with cameras. For outdoor self-storage facilities, you should install cameras on the gates and along the length of the roads.
Your facility also needs the right fence and gate to keep out intruders. Most of these facilities don't have security guards on site. That is why it would be useful to have special gates that only allow entry on authorization. Last but not least, you also need to make sure you have the proper business insurance.
Offer More Storage Options
Basic storage units are the primary products of self-storage facilities. However, some people want a little more than just a basic unit. 
For instance, climate-controlled units are seeing a rise in number. Many individuals are looking to rent climate-controlled units for a variety of purposes. 
While you may want to start with the basics and then add on as your business starts to see profits, it may be beneficial to consider the options now. The reason is, your self-storage business will have a better chance at competing with other similar facilities around town. If you have an edge, you can find success.
Have an Online Presence
In this modern world, the internet might be everything you need to find success in your business. 
Start by creating a mobile-friendly business website that has a simple and easy-to-navigate layout. It can include the specifics about your units, their fees, and all the other useful details. You can also further reduce human interaction by having an online booking feature.
You also need to look into several things like content marketing, SEO, SEM, local SEO, and other similar strategies to promote your business. 
To reach a good number of people, you will also need to launch ad campaigns. These need to be incredibly targeted and have suitable content. If you don't make attractive ads or adequately target the right audience, you may lose a lot of your money. 
Furthermore, you can also look into offline methods of marketing to get customers for your business.