For a start-up to garner a "larger-than-life" status is often a common dream. Sure, one is passionate and focussed enough to make things work, but without a visual impact, a brilliant idea falls right outside the curve for clients, potential partners, and investors. While nothing beats hiring an expert designer, majority of start-ups are cash strapped. Luckily, the web offers a plethora of options to make life easy! Here's a roundup of 13 such design tools to get the show on the road. 
Pexel
High-quality images are an indispensable element of good design. However, in this copyright-drenched world, it can be a hard find. Pexels might be the answer to this predicament. The site contains an extensive collection of photographs covered by the Creative Commons Zero (CC0) license which means one is free to copy, modify and distribute it the way he like without having to worry about permission or attribution of any kind. Although it's free, the site keeps prompting you to donate via PayPal to improve hosting capacity.
Freepik
A great choice for any John Doe looking to moonlight as a designer. Freepik is managed and run by an expert group of creative professionals based out of Spain and is a one-stop destination for one and all elements of graphic design including vectors, icons and photos and everything else that you need to score your design.
Freepik, when used alongside tools like Pexel or Tailor Brands, will ensure that you are in business for good. The resource base is free up to 60 downloads each day directed towards personal and commercial use, and one is expected to attribute the files to the original author. 
Pixlr
While Photoshop is still the best image editor out there, it can be overkill for minor editing tasks. With Pixlr, there is no learning curve; it's that easy to use. The interface resembles Photoshop but is limited to a browser supported environ without having to download anything. From layer styles, masks, levels, and curves along with blending modes, Pixlr is an excellent piece of tool when you need to edit images in a jiffy. 
Adobe Experience Design CC

Since its launch, Adobe Experience Design has managed to garner a significant level of attention. Simply put, the tool rests between Indesign and Photoshop and also has a host of wireframing features to support associated tasks. What makes this tool take a different stand from others in the row, is its simple-to-do functions, courtesy smaller set of tools, absence of layers, and no support or collaboration.
 

99designs

 

Speaking of designing, 99designs has a league of its own. Primarily, a site for design contests, it is a place where an individual or a company can submit their project details and decide for a prize. Following the submission, designers pitch in with their entries for the contest, and it is left for the company to determine the winner. When you are just starting out, 99 designs can be a great alternative to hiring a professional designer who ranks outside of your budget sheet.
Canva
Canva is solely targeted at people who haven't had any professional training and find Photoshop or Illustrator a bit too intimidating. It's only natural that one would rather focus on their current business goals than spend time mastering the pen tool. As Canva likes to call itself, an "Amazingly Simple Graphic Design Software," it throws in a broad spectrum of design options for both web as well as print by resorting to a drag-and-drop interface.
UX Archive
Got an app in the making but baffled with the right user flow? Relax! The web is at your service with vast UX pattern libraries to help set the user flow correctly. UX Archive is one such tool that brings forth the user flow of many successful apps under one roof, to help inspire and design your own. UX Archive works to put together user flows under one group in accordance with tasks like "Logging in", "Booking" or "Getting Directions". 
Design seeds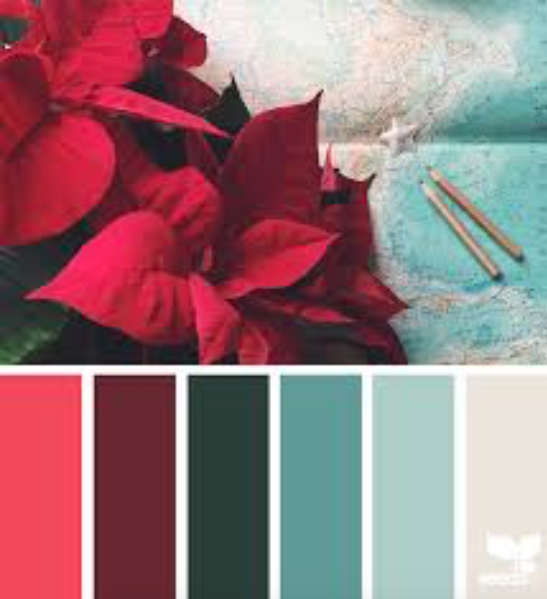 Love working with swatches?  You are looking at the right place. Design seeds happens to be a completely different offering compared to other conventional graphic design tools.  Each and every swatch that one may find on the site  carry an individual mix by the particular artist and is posted beside the very photograph that served as an inspiration.  It's a great place for anyone who loves working with free elements and templates and doesn't have trained eyes of a designer.
BeFunky
An online-based photo editor tool that takes on same route as that of Pixlr, and can be a one-stop destination for all kinds of start-up needs. BeFunky is a great web app with a dedicated interface from where you can choose from a wide collection of icons, fonts and templates to work with. Whether you are working to get your image stand out or design an event innovation, BeFunky is a great place to start designing for your start-up needs at once. 
Tailor brands
Making an impact with your brand is what sets the ball rolling! And nothing does it better than your company logo. Tailor brands is another great alternative to hiring a professional designer for creating your brand logo that imparts identity to your brand. One doesn't need to be adept with graphic designing knowledge to get started with Tailor Brands logo maker. Just type in your business name and define the type of industry you cater to, and choose from a never-ending collection of templates and pre-designed format to match your brand personality.
Pablo
Targeted at companies who rely heavily on social engagement, Pablo is a free online tool that you can use to share visual quotes across your social media via just one click. Pablo works to automate the design process by catering to both images as well as quotes. All you need to do is to mix and match the same to your requirement. If you can spare a little bit of time to harness your effort, Pablo also has options to add your own image for background and make additional adjustments. 
Invision
If you are looking to sell an idea for a brand new app to potential investors, you don't need to wait for the finished product. Instead, you need a prototype to show people how it's going to work after completion. Luckily, there multiple tools for the same but Invision does have a lead over others to make it to the list. Using a click-n-drag pattern it helps designs into interactive prototypes. It also offers free prototyping service the ones used by IBM, Apple, which is used by the likes of Disney, IBM, Apple, and Verizon.
Noun Project
There is certainly no denying that icons impart grace and semblance to a design. Speaking of icons, Noun Project is a great place to source for quality icons for free and covered under Creative Commons Attribution. Driven by the joy of 'creating, sharing and celebrating the world's visual language' Noun project is a storehouse for tons of professionally designed icons that one can choose from to design a homepage, stationeries, business cards and just about anything. 
Are you a startup looking to find the perfect ally for your design needs? Look no further and get started with any preferred tool of your choice to help save time and money in tandem. Have you used any self-design tools for your graphic needs in the past? What did you like the best?  Drop us a line with your comments and suggestions.  We would love to hear from you!