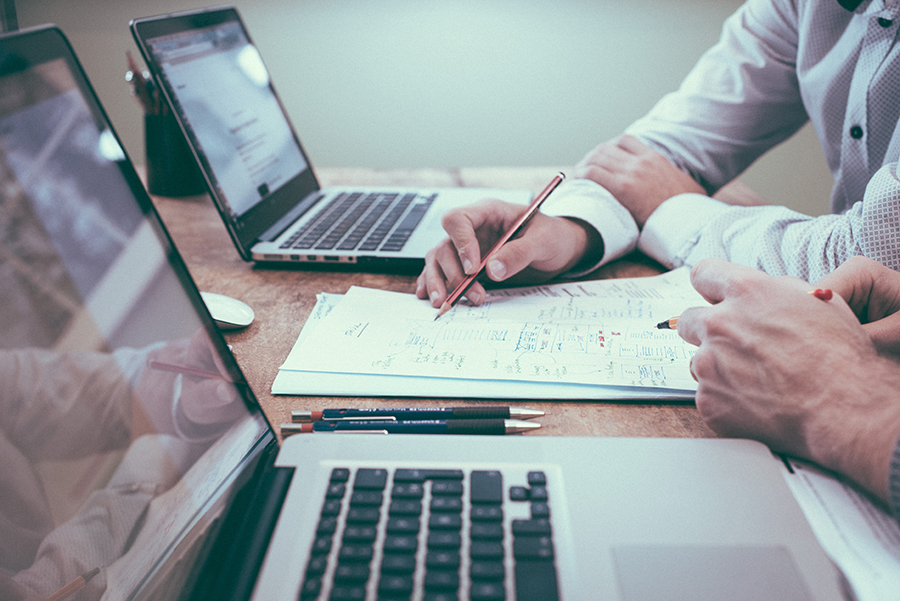 The coronavirus pandemic (COVID-19) has crippled the global land-based gambling industry and brought it to a standstill. With governments across the world adopting strict social distancing rules, casino operators had no option but to shut down operations and have been closed for over 4 weeks in most parts of the world. 
COVID-19 Helps iGaming Surge
They say what a curse is for some can turn out to be a blessing for another. This was certainly the case for the global iGaming industry as the land-based casino shutdown forced millions of players to turn their attention to online casinos. 
Online casinos did not have to worry about online sportsbooks during the COVID-19 lockdown as just about all sporting leagues including the NBA, NFL, MLB, Premier League and cricket have shut their doors. No sporting events means there is little to nothing for punters to wager on at the sportsbooks.
This is another reason why online casinos are stealing the limelight and reporting a surge in online gaming traffic. 
Affiliates Adopt Aggressive Marketing Tactics
Online casino affiliates want to make the best of this situation and are aggressively ramping up their marketing and promotional strategies. A number of affiliates especially in the United Kingdom have resorted to using COVID-19 as the main theme in their marketing tactics. 
Some affiliates have started calling the online casinos they are promoting as 'corona free casinos' in an attempt to lure new players to enjoy a corona free environment. While the promotion can be seen as tongue in cheek, the Advertising Standards Association (ASA) and the UK Gambling Commission (UKGC) are not seeing the funnier side of these promotions.
The gambling watchdogs have sent out a clear and strict warning to iGaming operators to not manipulate the COVID-19 epidemic to boost their new player registrations and boost iGaming revenues.  
iGaming Operators Warn Affiliates
iGaming operators in the UK have promised to comply with these new advertising protocols as they do not want to fall foul of the UKGC and ASA. They not only run the risk of facing hefty fines but could also get their online casino licenses suspended. 
As a result, iGaming operators have sent out a strong warning to their casino affiliates reminding them of the new protocols. Some of the top gaming operators including the Kindred Group and Flutter Entertainment have made it very clear to their casino affiliates that they will not accept any excuses if these advertising rules were compromised. 
Reputed casino affiliates will ensure they do not cross these boundaries as they run the risk of being banned as a casino affiliate. Legitimate affiliates like NoDepositWorld.com are getting rewarded during this period as they have a reputation of following gaming regulations and adhering to strict guidelines imposed by iGaming operators.
Gaming affiliates who are in it for the long run, as well as affiliates that have partnered with online casinos for years, usually have no problem in agreeing to these new guidelines as their priority is to partner and work together with the online casino. The major problem lies with new gaming affiliates as well as smaller gaming affiliates who want to make quick profits even if it means breaching gaming laws and putting their online casino partner at risk!
Unscrupulous Affiliates Will Be Dropped
Most iGaming operators in the past have been ready to take on new affiliates without going through a strict background check. This is because an online casino relies heavily on its affiliates to promote their offerings in a very competitive iGaming market. The more affiliates that an online casino has, the easier it is when it comes to branding, promoting, and obtaining new player registrations. 
This is why multiple online casinos are facing a problem now because they have a big affiliate database but a number of these affiliates have not been vetted properly. iGaming operators are now being forced to take the time, pay special attention to their affiliate database and move forward with a clean-up operation.
Online casinos who fail to review their affiliates and perform a clean-up operation, can put themselves at risk. This is because they will have to answer to the UKGC if any of their affiliate ads or promotional material violates the new COVID-19 requirements. The gambling commission will pull up the online casino for not doing enough to control its affiliate partners and will usually impose a heavy fine that the online casino must absorb. The affiliate in this case will only be terminated and face no other serious consequences.  
UKGC Keeping A Careful Watch
The UK is one of the countries that have been significantly impacted by COVID-19. There are some unconfirmed reports floating around saying that the UK government will only lift the lockdown when a COVID-19 vaccine is released. If this is true, then Brits could be in lockdown mode for many weeks to come. 
Before COVID-19 could happen, the UKGC was under pressure for not doing enough to curb gambling addiction in the country. The lockdown has now forced millions of Brits to stay indoors and look for different ways to keep themselves entertained. Online gambling has emerged as one of the most popular forms of entertainment during this time and it has not made the work of the UKGC any easier. 
Anti-gambling opponents are concerned that iGaming operators are making the most of this situation by aggressively advertising and getting Brits to spend money gambling online. They have called for the UKGC to impose a betting cap on online gambling during this lockdown period but the UKGC is yet to yield to their requests. 
The UKGC wants to ensure that its job does not become any more difficult during this period which is why it wants all of its licensed casino operators to ensure that they nor their affiliates resort to COVID-19 advertising to bring in new customers and keep existing customers from spending more!