Starting a business is one of the biggest challenges that anyone could embark on. You will be faced with quite a few roadblocks, but the journey and the rewards are certainly worth it. The key to ensuring success for your business is getting off on the right foot, and this starts with getting the right tools and equipment for the company.
For an industrial business, this often includes the need for a custom industrial oven. This guide will help you understand the basics of custom industrial ovens and why you might need them. 
What Are Custom Industrial Ovens?
An industrial oven is a heated chamber used for quite a few industrial applications, such as drying or baking final products. In other words, the industrial oven is the piece of equipment you use when you want to treat any of your products under heat. Industrial ovens use hot water, gas, or electricity as a source of heat, depending on the type you get for your business. Now, some business owners demand a higher precision and accuracy from their industrial ovens so they need unique specifications that might not be satisfied by off-the-shelf products, so they require custom industrial ovens with higher specs. 
How to Choose a Custom Industrial Oven
---
Size 
You need to take your time before selecting a particular custom industrial oven for your business because there are a lot of angles to cover here. Standardization is something that you should avoid because standard ovens might not be optimal for your needs. The first thing that you need to consider is the size of the oven, which is why industrial walk in ovens often present themselves as a viable solution for businesses that care about the size of the oven. You should also think about the batch size that you will be feeding and how it would be loaded into the industrial oven. 
Airflow
Another angle that you should take into consideration is the airflow of the industrial oven. Should it be horizontal-vertical or fully horizontal? Different models come with different patterns, and it is up to you to select one that works for your loading requirements. The air needs to flow in an industrial oven from the air supply duct to the return duct, and this needs to happen successfully without obstruction, but how it happens differs from one model to the other.
Heat Processing 
One of the first things that you need to consider before getting an industrial oven is your heat processing requirements, which is the process of applying heating and cooling operations to a product until you shape it into certain properties or conditions that you require. What happens is you heat a product to a specific temperature, and then the heat is maintained for a certain time, depending on the product, and after that, you can cool it according to guidelines.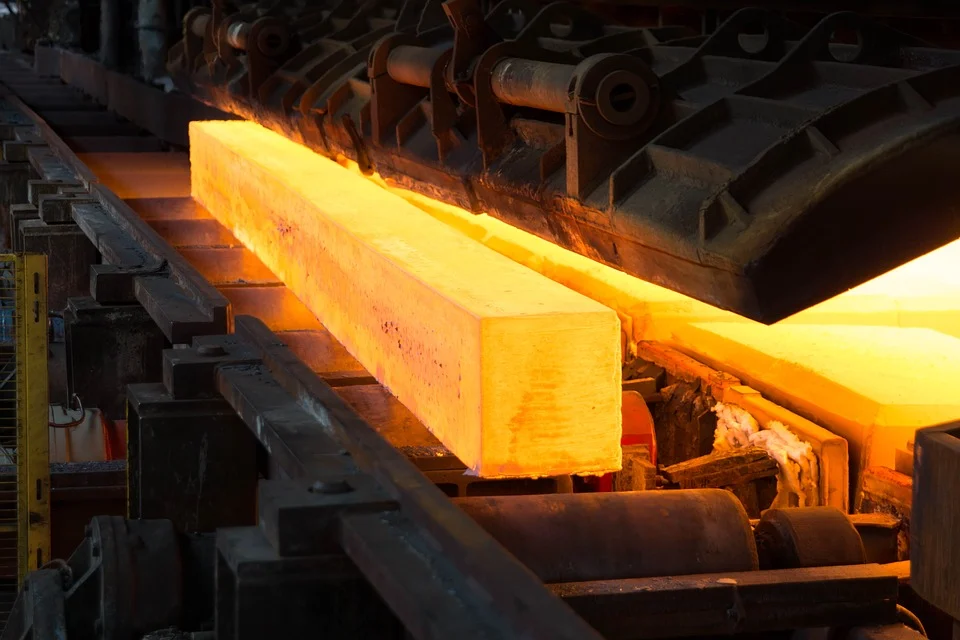 The capabilities of the oven in terms of its heating options are something that you need to carefully consider. Anything that heats under 1000 degrees Fahrenheit is considered an industrial oven, but if it goes over 100 degrees, it is considered a furnace. So, which do you need for your business?
Industrial Needs
So, why do you even need an industrial oven? This is a question that you have to ask before you go and buy one. Annealing ovens, for example, are used to reduce the internal stresses of a substance and reduce hardness, and that is done by heating the material and holding the temperature at a certain degree. Aging ovens, on the other hand, are used to improve the strength of an alloy. Then you have curing ovens, which are used to raise the product mass and its coating material to a specific temperature where curing happens. There are plenty of other examples of industrial ovens. You just need to find one that works for your manufacturing process.
Production 
The next thing that you should think about when choosing an industrial oven is the production process. You need to ask questions about the industrial oven and how it will fit in your manufacturing process. Will it be part of an automated production line? Can it fit into your existing production process? Questions like these will help you select the best oven for your business. 
As we mentioned earlier, it is best that you don't go select any random oven from any manufacturer. Take your time with the selection process and look for custom industrial ovens that would work with your production line and improve it rather than slow it down. Remember to consider your options from all these previously mentioned angles so you can eventually choose the most suitable industrial oven for your business.