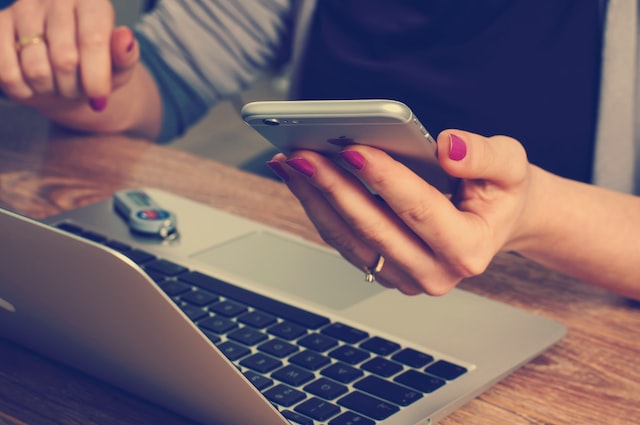 Task management is difficult because you must consider various aspects of a project. For instance, you must ensure that individual tasks of a project are being completed on time. You also have to assign work in an orderly manner and ensure everybody is aware of each other's tasks.
The top thing that helps with task management in 2023 is integrated workflow solutions on mobile. If you want to know how mobile solutions help with task management, say no more. Here is all the information you require.
1. Make To-Do Lists
A workflow solution can help you make to-do lists for your tasks. You can use the list to complete your work on time. The best part is that it can also help you make to-do lists for different workers to assign tasks more easily.
The best part is that there are many mobile solutions that make it easy to form a to-do list. For instance, Todoist is an excellent platform that improves task management by setting tasks and pairing them with due dates.
To-do lists are also helpful for preventing workers from missing deadlines and understanding their position in the team better.
2. Set Reminders
Another way a workflow solution can help with task management is by allowing you to set reminders. You can use the reminders to complete individual tasks on time. This will help you complete a given project within the specific deadline.
The best part about using mobile solutions for reminders is that you will not have to pay anything. One of the top platforms that can help you with this is Google Calendar.
3. Use Them For Creating A Workflow
Mobile solutions can also help you create a workflow for the entire project. You can assign tasks to different team members, mention deadlines, use a chart for creating a blueprint of the project, and much more. The best part about a workflow solution is that it will save you time.
It will also be easier to identify problems within a project by using a workflow solution for task management. So high productivity can be easily achieved through mobile solutions. Fewer resources will also be required for the business process by efficient task management.
4. Take Notes During Meetings
Meetings are an essential part of every business and help with assigning tasks. You can also learn more about the project's progress through meetings. The best part is that you can also use mobile solutions for taking notes during different sessions.
The primary benefit of taking notes is that it will help you remember the things you can improve easily. Digitally taking notes on a mobile solution makes creating a workflow easier. This is because you will not have to repeat or rewrite the relevant information.
5. Organize Important Documents
Mobile solutions also make it easier to manage tasks by helping you organize documents. You can use an online document-sharing platform for effectively communicating with other workers.
The best part about organizing documents in a solution location is that you will always have a copy of every piece of paperwork. A workflow solution for this purpose can be free or paid, depending on the software.
Google Drive and Dropbox are the top two online options for organizing documents.
Closing Thoughts
That is your complete guide to managing tasks through mobile solutions. A workflow solution can be used in different ways to cover the various aspects of a project.
Meeting deadlines can be easier by using a workflow solution with reminders. Meanwhile, you can also avoid losing documents by using a solution for sharing and storing important paperwork digitally.