The age of digital transformation is upon us and it's easier than ever for businesses to capitalise on the innovative technology at one's disposal.
Digital small and midsize businesses (SMBs) need to equip themselves with the most innovative technologies if they want to stand out in an already saturated market.
Read more below about the top enterprise tech digital for SMBs.
What Is Enterprise Technology?
Remember Windows XP and how it almost seems like it was a lifetime ago since it was released? For Gen Z it was a lifetime ago because Windows XP was released on the 25th of October, 2001!
Why is this reference relatable to enterprise tech? Since that release more than 20 years ago, we've seen enormous upgrades in software that have revolutionised the world we live in. The tech industry continues to offer solutions to almost any problem that we can fathom.
Enterprise tech is at the forefront of digital transformation and has helped companies optimise, automate and transition to a tech-fuelled environment.
We've come a long way since Windows XP and we've got an even more exciting future ahead!
Enterprise tech consists of the most innovative software solutions from digital marketing, data analytics to AI.
It's become essential for an existing business or a new business to undergo a change in its models and operations and incorporate digitalisation.
According to Gartner,  "When studying the success of these organisations, we discovered they had a unique approach to managing business model change — one that inevitably accompanies digitalisation and differs significantly from approaches large firms have adopted in the past."
Why Digital SMBs Need Enterprise Technology
The data and resources available help employees to work optimally, allow businesses to focus on targets, and ensure better efficiency all around.
Whether it's a small business or a midsize business, among the top business goals is always attracting new customers. However, relying on the same old, traditional business model is not going to yield the results you may be expecting.
You'll likely need to adapt to the online world to increase the number of consumers or customers that your business receives. The benefits of online service tools by far outweigh the cost.
For example, according to this article, "Digitally transformed organisations are projected to contribute to more than half of the global gross domestic product (GDP) by 2023, accounting for $53.3 trillion (IDC, 2020)."
There are various elements necessary to optimise your digitalisation, such as creating social media accounts, starting a website like many SMEs have already done. But, the innovative technologies available need to be utilised correctly to achieve the desired goals.
Data has become an ever-growing valuable commodity that helps businesses develop insights but businesses need to equip themselves with the correct digital tools.
It's important to consider your specific digital transformation strategy and specific focus areas. Digital transformation aims to empower employees and business leaders, improve business processes and enhance customer satisfaction among other things.
When implementing digital transformation you can curate the rate of your business's digital growth, manage customer expectations by utilising data analytics tools, apply machine learning tools and new technologies and tap into the exponential digital economy.
Business owners choose to use these tools to also improve productivity, reduce operational costs, enhance customer experiences, and in most cases increase revenue substantially.
Although digital transformation may seem like a daunting task to some, small business owners need to incorporate new technology which streamlines their business.
Businesses today need help with decision-making, important tasks, automation, and certain company services.
Whether your digital SMB has a tiny team or a huge team, whether your SMB is structured around remote working or not – implementation of the correct online tools will be essential in achieving the perfect digital transformation and a place such as ETB Tech can help to get your structure in place.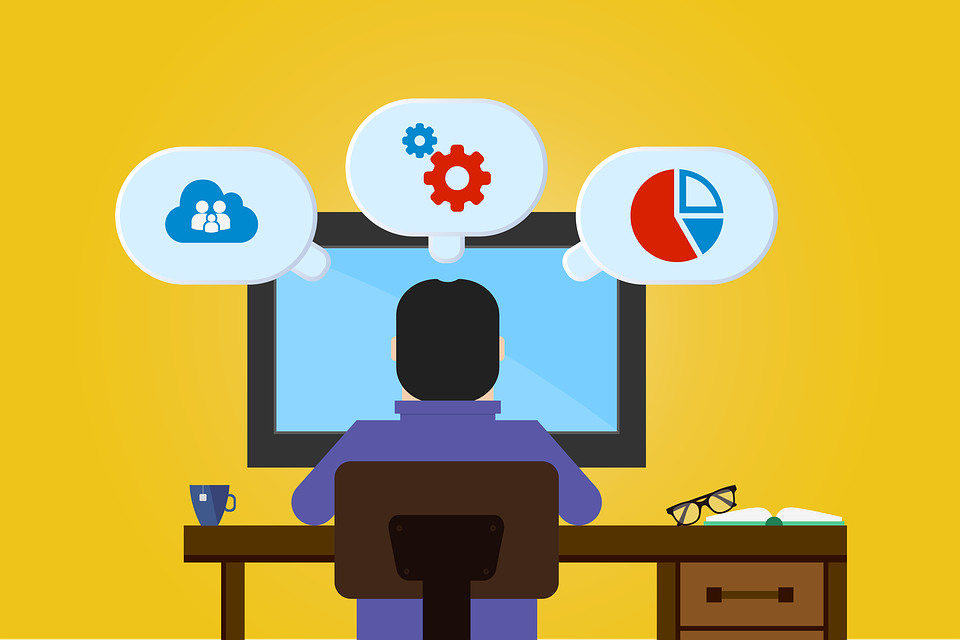 Essential Enterprise Tech For Digital SMBs
If you're a digital SMB, it can be quite challenging to siphon through the multitude of enterprise tech available.
This is why we've broken it down into the top enterprise tech that your digital SMB needs:
Hubspot – CRM Software
HubSpot is a cloud-based CRM (customer relationship management) software platform designed to help companies market and sell more effectively using cloud solutions. Essentially, HubSpot optimises everything from marketing to sales, seamlessly.
It's one of the most innovative digital software available at the moment. It enables you to grow traffic, gets deeper insights into prospects, automates tasks, improves customer experience, and so much more! It's an integral part of many successful small and medium enterprises.
Blockchain Solutions
Utilising blockchain solutions in your digital business allows you to easily manage and save on IT and labor costs, optimise e-commerce, and prioritise your business's data integrity.
Blockchain solutions are a relatively new trusted technology that allows businesses to interact and engage with unknown parties, in essence expanding markets and revenue potential.
Among the best blockchain platforms are Polkadot, Avalanche, Ethereum, and Solana.
Slack – Effortless Collaboration Tool
Slack is the perfect tool if your digital SMB has remote workers.
Communication is seamless with easy file-sharing, audio and video calls, and switching between private and public channels. It's a tool that improves the operational efficiency of your entire business.
LastPass – Password Management Tools
LastPass allows you to manage your accounts securely. Digital technologies such as LastPass protect small businesses from cyber exploits, hacks, and phishing. It's a no-brainer!
Conclusion
Small and medium businesses already need to do a lot of hard work to attract customers, which is why implementing a digital transformation should be at the top of the priorities list – especially if you aspire to get recognition by the likes of Wall Street Journal in the future!