Starting a small business is a big thing but in most cases rewarding undertaking. 
Picking a field to work in is the first thing you do. Does it have to be something that you are passionate about or just a perfect business idea to pursue?
We asked 18 business owners and marketers to share how to decide which direction to invest your energy.
Inspiration for an idea is often hard to come by, but is never hard to find. Watching your surroundings, reading the latest news, or observing the everyday moments in your life are just a few ways you can find inspiration. 
One great example of this is keeping your eyes peeled for the latest hot business trends; they crop up all the time. You just have to keep tabs on the pulse. Don't overlook the tried and true business concepts either. Businesses can go through evolutionary cycles. For the last few years gardening products and supplies have been all the rage. However, you wouldn't consider gardening a 21st century business… until you added a modern twist?  
In other words, you can take any idea and re-create it so that it is fit for the times and your community. Adding your own creativity to any concept is a necessity for success. Sparking new ideas can be fun and the lifeblood of invention!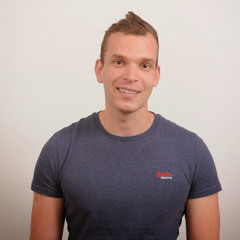 Selecting the perfect business idea for a new entrepreneur for me is always done by understanding the overall difficulty of that market online by conducting prior keyword research. 
This insight will help you see how easy it might be to rank in Google and drive growth and how much of an audience you might actually have. 
A quick research in something like ahrefs will help guide this research.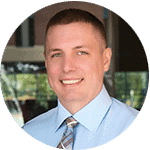 Finding the perfect business idea is all about market research. Look for a business idea where your company can be the leader in the industry. If you can't be the leader, niche down until you can be the best within your niche. 
Then, undergo a competitive analysis that can help you find the unique competitive advantage of your business. Look for a niche that has low levels of competition, high levels of opportunity, and also maps to the work that you are good at and that you like to do. Ask yourself:
is there a problem I can solve with this business idea?

is there unmet demand for a solution to that problem? 

Are there risks associated with the industry? 

Are there opportunities to grow and monetize?
You can look at a website marketplace like Flippa to see how much businesses are selling for, along with information about their industry and business model. Research the details of the business idea to the extent that you could write a promising business plan around the idea. 
With all this information you should be ready to find a unique business idea that is a perfect fit for you.  
Well, I am sure I won't be alone in thinking that blockchain technology is going to become more prevalent in the coming years. The issue right now is regulation, how can we ensure that cryptocurrency transactions are not being used for sinister means. 
This is a problem that needs to be solved and I think we will see many solutions in the next decade, if I had time that is where I would focus my energy. Finding a way for transactions to be compliant with government regulations. Watch this space.
Being an internet entrepreneur, I'll talk about ideas for online business. (and how to pursue the right one!) 
Do you have an idea to start your online store? Or pursuing to start Amazon FBA business? Build your own course or info product? How about opening your online ads agency? Anything else you would imagine? 
That's all are good ideas, and that's all are definitely possible to succeed in!  
But what should you remember, that you know much less about this new venture than you assume. Understanding the business concept is one thing, but implementing it correctly and profitably is another one. 
Most online businesses have a net profit margin somewhere between 10 and 30%. So, overpaying 15% there, underperforming 10% here, losing another 10%, and that's the difference between a profitable enterprise and losing one. 
How to do your best to avoid this? 
Give yourself 1-2 months for marketing and competition research—real intense research and crunching all the numbers. 
Start small. Try to minimize your investments during the first 5-6 months. This is usually enough time to feel the market. 
Be persistent. Don't develop Shiny Object Syndrome, which is so easy to catch in online businesses. 
Listen to your gut feeling. Are you still thinking that you are going the correct path? 
Try to earn first revenue as fast as possible – to prove the business idea.
When you are looking for the perfect business idea, there are some guidelines you can follow. First, make sure you are solving a problem. Remember, if there is no pain point, there is no point. Next, ensure that you are solving the problem for the right market. And, finally, ensure that you are solving the problem with the right product or service.
From there do your market research to make sure there are enough people searching for your business idea.  You can use kwfinder.com to see if there is any search volume.  If so, then I would niche down even further.  An example would be a broad topic of SEO companies.  You could then niche down to "SEO company for franchises with 5+ locations".  The more specific the niche the easier it is.
Then you want to find out the monetization potential.  How easy will it be to get customers or clients? Will the sale be complicated or a no-brainer? How much are you going to charge and is there a profit to be made?  All these answers should lead you to qualify if the business idea is a good one.
The following 'business idea success validation' exercise will help you decide if your business idea has actual potential.
Step #1: Check business idea niche size and pain point
Step #2: Explore competitors and market research
Step #3: Analyze monetization potential
There are several ways to identify business ideas, you can either identify an unfulfilled need or you can improve an existing solution. People will buy an item or service if it makes their life easier. If you spend time in online forums and websites such as Reddit you will notice that people share their grievances and needs quite clearly. This is a great starting point to get new ideas and test new business ideas you may have.
You can also observe your own personal and work life and ask yourself some questions such as, what are your biggest annoyances and day-to-day frustrations? Is there a tool, product or service that can help? If so, is it any good or do you wish it did something differently or better? If there is a solution, is it affordable and practical?
The answers to your questions can point you towards business ideas.
I would always start with a domain name for the perfect business plan. Domain names are like digital real estate, and digital real estates will always be a scarcity – because unlike normal real estate – the whole world is competing for the same word usage across the world. This mostly applies to English domain names, but the sheer amount of .com names is a serious problem.
For example, let's say that you want to start a sports club called ""Manchester United FC"". You would look for the domain name www.manutd.com and you will discover that it was taken by an automotive company from India! Because they simply never developed their business plan. 
The second thing I'd look into is how close the business model is to be within my reach. For example, do I have contacts within the industry? Do I have a family who is associated with the business?
What I should never do is to think that somebody else can easily execute my plan for me. Because then, I would need to look into different things like how much funding does it require, who are currently doing this – and what are their problems? And do I have the necessary abilities, cash, or resources to run and expand it successfully?
Choosing the right business idea can make or break the next few years of your life. It can also save you a lot of money, head, and heartache.
Here are my tips for you to consider:
– make sure you're leveraging off your skills, expertise or knowledge. the hardest thing to do would be trying to learn another area while trying to run the business. If you don't have the ability then find someone who can complement you, both mentally, physically and emotionally.
– make sure you do enough research to validate there's a need for your business idea. often entrepreneurs go into business because of passion for an idea they have come up with and don't realise that it's not a passion of everyone else and get disappointed when they find out too late. test your idea by doing first-hand research, looking for people who have expressed interest in the past, and avoid asking your friends and family because they probably don't want to dampen your dreams and give you the wrong advice. the best validation is getting the first payment. 
– is there a way to repeat the process of what you're providing so it can become scalable? I made the mistake a long time ago of not documenting my steps because I thought every case was different and it had to be fully customised, but without set processes, you don't really have a business, you are full-time self-employed. 
– is your idea in an industry or sector which is on the rise? If so then it will make what you offer easier to take up since all boats in the harbour will rise together. ride the wave if possible.
Entrepreneurship isn't always easy so be prepared to fail, make mistakes, and learn to improve yourself so you can become a better entrepreneur every day.
Good luck!
Researching the competition is one way to find out if there's a market for your product or service before making a full commitment. Another important aspect is customer feedback and surveys! These can be used to help identify what people want from your company and what their expectations are.
This is a great way to see if your idea has potential and what needs to be done before launching. Another thing to consider is the cost of launching your idea. Some business ideas are simply out of budget, while others may require a great deal more time and capital to launch.
These factors will help you make a decision on whether your idea is in fact something people would be willing to pay for or not!
Leverage your industry knowledge & experience.
Choosing an area where you already have experience and expertise can put you high on the industry learning curve. You wouldn't start from zero but rather modify how you apply the knowledge you've used while employed. Also, there are many ways of choosing the best way to utilise your skills. For instance, you can be a consultant in your area, a trainer or teacher, or even an influence or promotor. You can provide outsourcing services or test and recruit employees for other firms.
You can leverage your professional networks to find first clients or can use marketplace platforms. You can also ask your current employer to become an independent contractor to bridge the transition to your own business.
Even when it comes to business structure and investment, you have many options. You can launch a small business with an in-house team or be a sole proprietor that procures services of freelancers instead of hiring full-time. The possibilities are endless.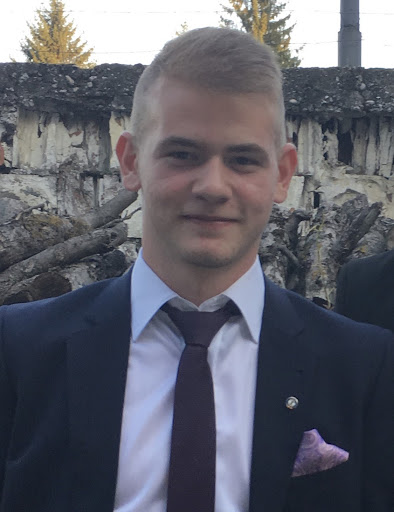 I believe you should take a lot of things in consideration when trying to select the perfect business idea to pursue like: creativity, flexibility, inspiration, target group, growth and marketing potential and the starting capital you need. 
If you are new in the business world, I would recommend thinking about franchising also. There are lots of great businesses with lots of franchising potential. Something else to consider would be the needs of your town or vicinity. Maybe your neighborhood is in need of a great café place or a pancake house. 
Selecting a business idea is one of the most difficult and important decisions that a future business owner has to make.
Do you want to be a solopreneur with a small supporting staff or a large company with a full-fledged team of employees? Some business ideas may require a large company, so make sure that you are comfortable with that if need be. 
You also need to be realistic about your current level of resources, and how much additional money you may have access to. Some business ideas may be more capital intensive than you can afford.
Decide if you want to build a business around a product or a service. The way you approach building each can be very different. 
Now it comes down to researching business ideas and brainstorming on ways that you can do them better than potential competitors. Don't be afraid to speak with trusted friends or family and ask them about their thoughts on your potential goldmine ideas.
Considering the kind of impact social media has on people in today's day and age. Using social platforms to promote your business and build brand awareness is vital. It is a powerful marketing tool that can drive traffic to your business, improve your web rank, and engage with customers directly.
The way you approach this marketing tool will determine the effectiveness of your strategy. Since social media trends are constantly evolving, staying up to date with the latest trends and development will establish your small business success in your industry.
Keep in mind that you don't need to hop on to every social platform available online. Know your goals, audience, and prioritize a channel where you will share your content. This will give you the freedom to focus on the right strategies and not spiral into algorithms of unwanted platforms.
Ricardo Sentosa,
Aemorph
There's no set way to choosing the perfect business idea. Over the years I've tried a few different areas and it all comes down to research and data you have to make an informed decision. Assuming you've done the research and forecasting, there are other areas not many really consider such as the following. 
Is there anyone who's doing the same thing right now successfully and can you make or do it better than them? You don't have to always be first in the market, although it does help, but sometimes if you make more noise you can drown out the competition too.
If the idea already exists, can you introduce it to a similar market where it doesn't exist yet? Some of the best success stories just did the same thing in different markets, so it means you don't have to reinvent the wheel, but instead just adapt it and localize it.
Lastly, can you find someone who's done it before to help mentor you in order to avoid the obvious mistakes, but also the tricks of the trade?
You can think of these as some of the 'soft skills' to go with the hard facts.
Good luck!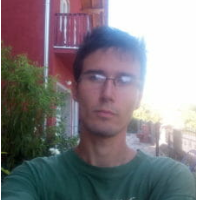 The perfect business idea is one that lies at the intersection of passion, profitability and competition level.
First, you need to be passionate about what you're doing. Life is too short to spend it on doing things you don't like, even if they pay extremely well;
and loving what you do exponentially increases your chances of success, and makes you resilient to failures that are bound to happen. They happen to everyone.
Second, your business idea must be profitable, meaning lots of other people are interested in it and are willing to pay good money for it.
Third, competition level. This is optional because, no matter the competition, if you really want something and are prepared to work super hard and suffer, and do whatever it takes to succeed, then you will have success with your business idea.
But it definitely helps a lot if competition is medium to low.
That way early signs of success will come sooner and you'll know you're on the right path.
The single biggest factor that I want to be sure of when pursuing a business idea is whether I know the business. If you're going to spend significant time and resources on some business idea it better not be what some friend of a friend told you is a sure shot.
It's not as hard as it sounds. If you don't know anything about the business you're starting, find out. There are tons of resources online that can help. Never listen to people who come to you with ideas and say that a particular idea is going to work out no matter what. In business, nothing is a sure shot. It takes time, resources, money, and hard work to build something. Passive income is a myth. Any business you start has to revolve around what you know and what your interests are. People will always have opinions and interests. They don't matter.
Customers will spend their money with you only if you're able to convince them that it's worth buying from you. To do that, you need to be sure of what you're selling.