One of the most influencing factors in social media promotion is the online presence of your brand. As the level of competition grows every day, it is very important to stay in the range of sight of your potential customers, as they can easily be retargeted to someone else, who acts more actively and gain tons of likes. 
Inconsistent posting on social media such as Instagram, YouTube and Facebook can have dire consequences for the development of your brand. Here are revealed the reasons for consistency to be so important in your social media promotion strategy. Also, you will find here some tips for creating an effective posting schedule. 
The main reasons why you must keep up the rhythm of your posting on any social platform are:
Modern ranking algorithms are building the user's feeds more organically.

 

Accounts that the users most interact with by sending likes will have a primary position in the feed.

 

Even older posts of more active accounts can be positioned before the newer posts of the profiles that are less active online.

 
Ranking systems of most platforms, especially Instagram,  are very complicated, but the goal of the networks is the same – keeping users longer within the app or web. And for you as a business, a longer online presence and more consistent posting is a clue to increasing the engagement level of the audience, hence, making your content more valuable for the system. This value results in a better ranking position. 
Faster Method To Develop Your Growth
Some time ago, when algorithms were not as smart as they are now, a simple increase of the statistic numbers such as likes, comments could improve your rating. This fact was exploited by services that sold bots, who only could grow the number. But now, as major platforms like Instagram have improved security and smarter ranking, numbers matter less, than activity. 
So, as bot farms have become illegal and useless, there is still a chance to boost your account, but in a much smarter and effective way. For example, to maintain your position in rating and get engagement to your new posts, you can use the option of buying automatic Instagram likes monthly, which will be provided organically by the real users. 
Connection with The Audience
Another reason why you must pay a lot of attention to your posting consistency is that through your posts you can improve the relationship between your brand and its customers, and multiply the level of awareness. As your Instagram or YouTube content appears before the eyes of consumers more often, they get to know your product and like it. Also, you can use influencer marketing for it. 
Another important aspect of your posting is that with more posts, you can share much more than just promotional materials and reviews for likes. As the concurrence in most niches is huge, consumers want to know more about a brand, to make a choice that suits not only their needs but their personal principles and life positions. You can highlight such themes like:
Your inspirations and motivation
Production insights
Corporate ethics and working policy
Social and ecological positions of your brand
Personalities behind the brand
Bigger Variety Of Post Types, Less Irritation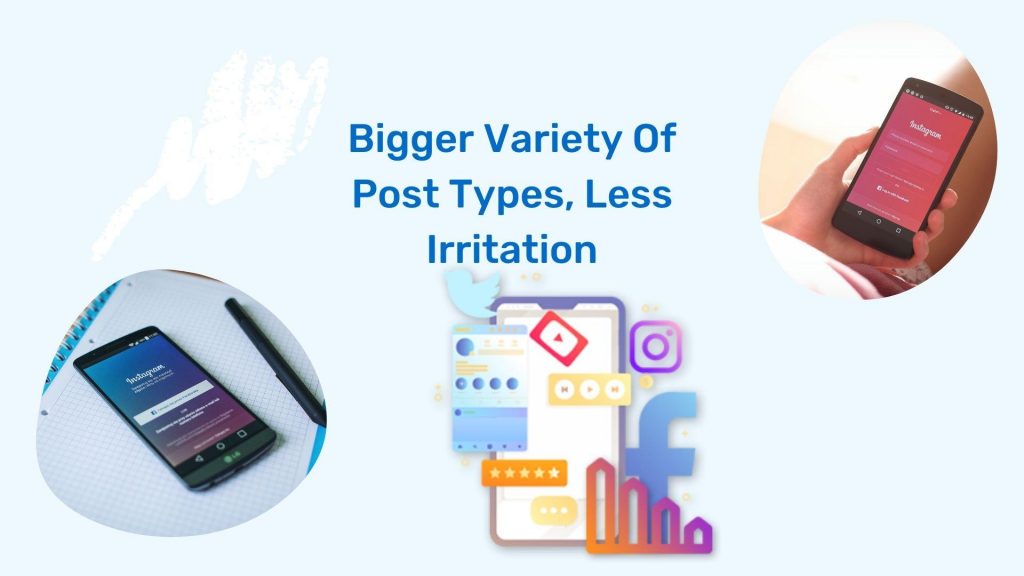 On social media, you can easily dilute your posts with various types of content, and users won't get tired of your presence. For example, on Instagram, you can use different formats of content for different goals:
Regular posts – online catalog and product description, the ability to gain likes.
Stories – entertainment and personalization.
Live and IGTV – communication and Q&A sessions.
This is the most simple scheme of using various forms of content on IG. but in reality, the smartest strategy would be to intertwine all the categories and create a big range of interesting topics for your followers to explore. Unlike commercial images and videos, the approach through brand personalization is more subtle and indirect, hence your viewers don't feel that irritating "salesy" vibe. 
Small Guide About How To Develop A Great Time-Management For Business On Social Media
Write down a plan. It is always better to visualize your goals and step-by-step process. This way you will be able to manage your working time and spread it properly to keep your work productive.
Learn from others. Before launching an active campaign on socials, examine the market and your competition. See how often they post, and when the audience is the most active and engaged. Then simply strike at the best time.
Know the priority. Set realistic goals, and follow one at a time, expanding the tasks gradually. This way you will be able to keep up the productivity of your brand and free some time for deeper research and analysis.
Be really constant. The frequency matters less as long as you keep your schedule tight. It is better to have fewer posts on Instagram in a week but be sure that you will provide them on time to get likes and that you have enough material for them.
Organize your online activity in blocks. This will enhance your productivity and make you concentrated on important aspects of each block. For example, you can create three blocks for your social media strategy – analytics, production, posting. This way you will provide more effective results.

 

Use posting uploaders to schedule your new content. Everything that can be automatized – should be automatized. This is a huge time-saver, and you can spend more effort on things like communication and other business affairs.

 

Hire at least one manager who will work only with social media. This will help you to close more deals at once and keep other managers within the range of their responsibilities. Loading sales managers with both online consulting and offline deals is too much, especially if your promotion strategy works well and you may experience a sudden boost of interest in your products.

 
Conclusion
Time management on social media is one of the factors that impact the success of the whole promotion campaign on Instagram or any other social network. Being consistent and organized in your activity online is what helps you to make more money and reach the top position in your industry with likes and other engagement. Users also prefer organized brands, who have an established schedule and are constantly visible on the platform.