Ways to Use Snapchat for Marketing
Snapchat is a great marketing tool to mainly the ages 16-30 range, though you will always find outliers.
You should think of Snapchat as a one time video on demand platform to showcase short timely media at the user's convenience.
The idea with Snapchat marketing is to bring inside information and inside looks to the followers.
When you can decide on the purpose for your brand with Snapchat, then you can take help of this article that will list Ways to Use Snapchat for Marketing.
There's main marketing tactics on Snapchat that you can use to grow good results from your Snapchat marketing campaign.
Ways to Use Snapchat for Marketing
1. Coupons or Giveaways
A lot of businesses have chosen to run giveaways and giveaways through their Snapchat accounts to attract new Snapchat followers but also to make their existing followers excited about the brand and create a form of hype around it.
A popular way of using Snapchat marketing is by using flash marketing with basically means running an offer for 24 hours via Snapchat stories. This is because after 24 hours, the story will disappear. Offering promotional codes through Snapchat stories is one of the most popular Ways to Use Snapchat for Marketing among brands.
2. Behind the Scenes Access
Snapchat is one of the best tools to share behind the scenes insights with your followers. By sharing what goes on behind the scenes, you can engage with your audience and make them more loyal. You can also ask your followers questions on Snapchat stories for example what they want to see next. By doing this, you are decreasing the distance between you and your followers.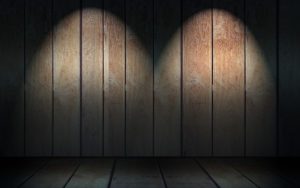 3. Sneak Preview
Snapchat can also be used as a way of building up hype before a launch. A lot of companies have already begun doing this and generated some very impressive results-so why shouldn't you use it swell?
Some examples is doing daily countdowns before a product launch, sneak peaks or behind the scenes of a launch process.
4. Engaging with your audience
A great way that you can use Snapchat as a marketing tool is to show your personality! Engage with your audience, encourage them to do something that includes your brand, give them a coupon code as a thanks etc. The possibilities really are endless!
Summarized ways you can use Snapchat for marketing:
Promote live events
Showcase new products and service
Share niche-focused tips
Engage the audience
Host contests
Communicate and connect with the audience
Offer special deals/coupons (on Snapchat only!)
Build up new or existing following (Snapcodes are an excellent tool for this)
Share a story (the story of your brand, of a customer, of someone in your niche market, etc.)
Promote your existing social media profiles or blog/website