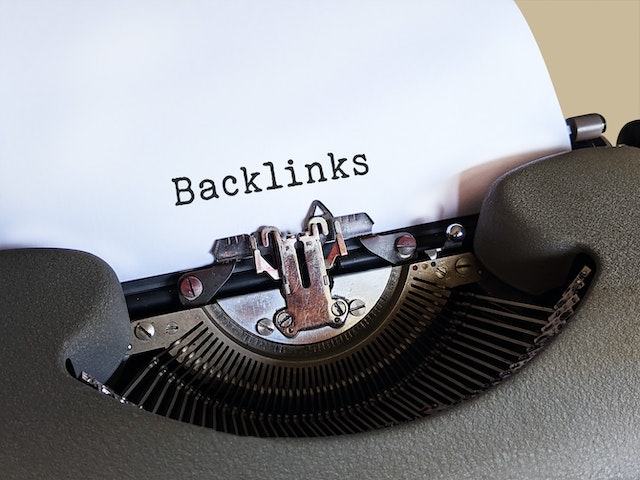 Backlinks are one of the most significant Google ranking factors that can change your SEO game. Before you build an efficient backlink strategy, it is important to assess your current backlinks and make sure your website is doing well. This process is known as backlink audit, which constitutes an essential step of the link-building strategy evaluation. When you aim to review links pointing back to your website and come up with ways to manage them better, here are a few things you should keep in mind.
1. Look at Your Backlink Profile
Your backlink profile can provide you with crucial information and insights that you can leverage to improve your website and make it more SEO-friendly. Creating a backlink profile is fairly simple; you can use Google Search Console to create a profile, which will help you determine the number of external links your website has, commonly used anchor texts for external links, pages with the highest number of backlinks, and websites that link to your pages frequently, among others.
With this analysis, you will have a better understanding of your website's performance and where you can dedicate more effort to improve your website's reach and ranking.
2. Check Your Competitor's Backlinks
One of the definite ways to keep up with the competition and stay ahead of other websites from your niche is to know what your competitors are doing. When you run an analysis and know the number of backlinks, the type of backlinks, and the link attributes on your competitors' website, you can craft a strategy that not only helps you improve your website but also give the consumers of your niche the very best. Competitor backlink analysis requires expert tools, such as SEMrush, Ahrefs, Moz, etc. When you work with professional SEO services who know how to use these tools, you can expect results that can transform your link-building efforts.
3. Look Out for Penalty Risks
There are two types of link penalties; when a Google team member reviews your links and finds something that is not right, it is called a manual penalty. Likewise, when Google automatically penalizes you for questionable links based on the algorithm, it is called an algorithmic penalty. Penalized links can nullify your backlinking effort by negatively affecting the ranking of your website. The best way to keep penalty risks at bay is by working with organic links and Whitehat techniques.
4. Eliminate Bad Links
When you have access to your backlink profile and understand what penalized links are, it becomes easier to identify bad links and do away with them. While the number of links you have on your website plays a major role in deciding its ranking, quality should be a priority over quantity. Risky and low-quality links can do more harm than good to your website. Google's algorithm, over the years, has been refined to be able to identify such links and instantly penalize websites that follow such practices. Therefore, make it a point to get rid of toxic and unnatural links and build high-quality links.
5. Review Your Anchor Text for Spam
Anchor text, often considered a combination of words selected at random to hyperlink, is actually a crucial ranking factor as considered by Google. It plays a significant role in providing both Google and readers context. This calls for proactive steps taken towards not only using relevant anchor texts but also reviewing existing ones and making modifications if needed. There are plenty of tools that can be used to search your anchor text for irrelevant and spammy links. You can use free backlink checker tools or paid versions based on your needs and budget for comprehensive anchor text reports.
6. Look Out for NoFollow Links
There are two types of links: DoFollow and NoFollow links. The latter type does not allow the search engine crawler to follow it, while DoFollow links can be followed by search engine bots to find the source page. It is always recommended that you prioritize building DoFollow links as they are more likely to improve your DR. However, NoFollow links can be spammy, affiliate, or paid links, which would not add value to your DR.
Backlinks are second only to content in terms of the impact they can have on your rankings. If you dedicate uncompromised focus to the content on your website, it is high time that you also place equal importance on coming up with an effective backlink strategy. And this starts with an intensive backlink audit that provides you with an understanding of where your website is performing well and the gaps that need to be filled for your backlink strategy to work in your favor. High-quality backlinks from websites with high domain authority create tangible proof of reliability and credibility both for the search engine and your audience.
Author Bio:
Dileep Thekkethil, a Journalism Postgraduate, was formerly with a US-based online magazine and is the Associate Director, Digital Content at Stan Ventures. He is a frequent blogger who keeps a tab on the latest updates in the SEO and technology arena. Reach me@Mail | LinkedIn | Twitter | Facebook or View all posts by Dileep